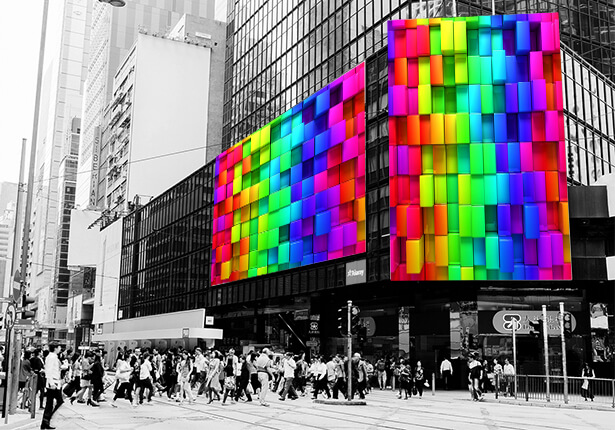 LED Screen Manufacturer

7 Years of Experience in LED Display Screen Manufacturing in China.

2 Years High-Quality Warranty Provided.

2% Spare Parts For Your Orders.

Global Quality Standard with CE, EMC, LVD, FCC, UL Certificated.

Overseas Customer in 37 Countries in The World.

2023 New LED Screen Price Check
Quick and easy: Enter your specifications and get a quote in one business day
Advertising LED Screen Solutions
Owns an LED advertising screen brings more investment income than traditional billboards
Outdoor LED billboard
High brightness, waterproof quality LED screen installed in outside
Large LED display screen
Huge LED billboard, the size is up to 100m2 for advertising purposes
Perimeter LED screens
Digital LED screen for advertising in the sports stadiums on the ground as one round
Truck&trailer LED screens
LED screens mount on the truck&trailer to display multimedia advertising in the city
Stand out from your competitors to attract more customers move inside of your shop
Indoor LED screens
LED screens in the storefronts and windows to attract more traffics
LED poster
Freestanding LED display to show more details by display the promotion videos
Flexible LED screen
LED screens designed by the round, curved structure more suitable with the shops
Shelf LED display
Shelf LED display to display promotional and discount information in videos, pictures, text format
LED display for information transmission
LED display can more effectively transmit information and security the community
Taxi top LED display
LED screens on the roof of any taxi to display the advertising around the city
Small pixel pitch LED display
High resolution LED display to show ultra video content in the control room to keep safety
We are the best LED screens manufacturer
Bibi Led is a leading LED video wall supplier based in Shenzhen, China. To meet the high-quality demand of our customers over the world, we have established modern LED display manufacturing equipment in our LED display factory.
As a world-famous manufacturing area: LED screen China, we have the top quality LED screen chain and best machine made in Japan branding Yamaha in our LED wall factory.
Our manufactured outdoor LED display and indoor LED display can advertise brand promotion and high definition video conference shows.
Want to know more reasons to choose us?
Our LED screens are the easiest to set up
LED display can more effectively transmit information and play advertisements
You can install a digital LED screen on your own. When you buy and receive our LED screens, you can install the LED screen by yourself. just following our technical drawing to do it step by step
If there is any problem, you can call our technical support team, who will guide you to install our LED screen step by step. Or we can send our local installation partner to the assistant on you to finish the installation
Remarks: For any of the giant LED screens, we will still recommend you to work with the professional installation team just in case of the safety issue
Learn more LED screen installation guide
2023 New LED Screen Price Check
Quick and easy: Enter your specifications and get a quote in one business day
How to operate the LED screen & LED control system
By streaming multimedia information while running advertisements, LED screens to increase customer experience. You'll need software and some controlling equipment to control, show, and save that content. Bibi Led will give you the most powerful ad manager software and control system suitable to your specific advertising requirements.
How to choose the best control way?
We want to provide you with the most helpful information, so you can make a self-educated purchase knowledge that will satisfy your specific needs
LED displays can easily display advertisements and information, gain more brand exposure, stimulate consumers' desire to buy, and improve the level of shopping malls.
Indoor and outdoor LED displays can enrich church activities and attract more devout people to pray, while high-definition LED displays to have the function of quickly updating information and can effectively spread ideas.
The large LED display can create a fierce and crazy atmosphere of sports events, and the ultra-fast dissemination makes the advertisements have great influence and can quickly update the results of sports events.
The LED display is an essential electronic product for planning event stages. Not only can the background picture be quickly switched, but also the high-definition picture and stage design create an artistic visual enjoyment.
LED screen can quickly update and display the airport's flight information so that travelers have a good travel experience and can quickly expose the brand's ability.
LED display can provide a safe and intelligent transportation system for urban construction and effectively promote urban cultural construction.
Check more LED display markets here
We want to provide you with the most helpful information, so you can make a self-educated purchase knowledge that will satisfied your specific needs
What should you know before purchasing an LED screen
Glossary and technical lingo
LED screen installation, shipment and operation
Still have some questions?
Bibi Led's primary mission is to provide excellent LED screen solutions at the most affordable costs. Still, we also give our clients a variety of specialized services to help them grow their expertise and get the best buying experience.
Bibi Led provides professional technical support from licensed specialists who are experts in Bibi Led products
Bibi Led provides online training and factory training to increase your knowledge about the function and operation of your LED screen
Bibi Led provides the installation service from your local installation team to ensure your LED screen will work properly
Any further questions? Very welcome to ask Bibi Led's technical support and sales team. We will do our best to help you to make your digital LED screen work successfully
What others say about your manufacturer
What makes Bibi Led the leading LED wall factory in China among thousands of LED wall manufacturers? Let's hear what our overseas customers say?
Great Work, Bravo Bibi Led. The screens which i got from you is really amazing and working very well
The screen is still going strong. In fact was planning to service it by cleaning/dusting it off with an air blower. Nice product and tough too
The P4 LED is fantastic. Looks very handy to assemble it, much easier to manipulate with. No need for heavy metal stand construction. Thank you once again.
The projects are still working normally. Everything is good.
Bibi Led's team will always keep improving our skills to offer the most professional solutions for our customers
As the leading LED display supplier in China, Bibi Led has a 5000SQM production area in their LED screen factory. Always providing a quality LED screens. Some of our partners are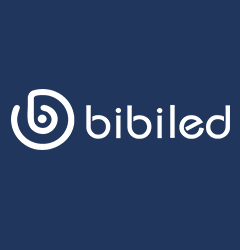 Professional LED display manufacturer