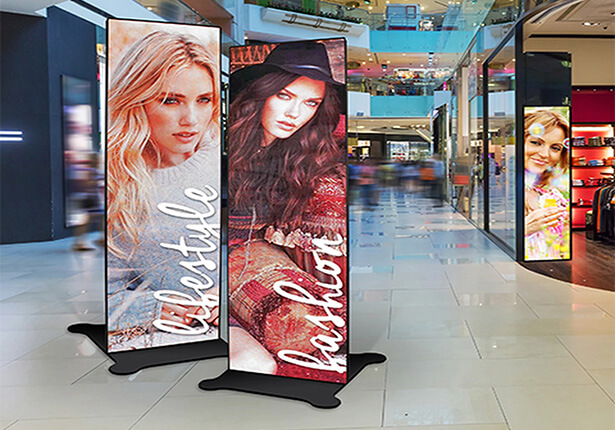 LED poster display

Freestanding LED poster for creating significant visual impact.

All-in-one standalone digital screen display.

Easy to move with the lightweight design.

Remotely control in the control center for large quantities.

2023 New LED Screen Price Check
Quick and easy: Enter your specifications and get a quote in one business day
LED poster displays can be used to promote any product or service. They help boost the brand's identity and play promotional advertising and sales in the store.
What is an LED poster display?
The LED poster screen is a one-piece free-standing LED display. Portable bright LED poster screens are a modern way to promote your brand, deliver your message, and broadcast promotions. It's ultra-thin and mobile, so you can put it on your storefront or anywhere else you want. It doesn't take up much space and is very easy to set up.
LED poster displays are an excellent advertising tool for increasing traffic. Its bright and high-quality images will help you communicate with your target market more effectively. This new digital poster display is quickly spreading worldwide and is widely used in shopping malls, hotels, airports, and other locations.
Compared to the traditional static roll-up print poster, advertising campaigns displaying videos and dynamic content have more advantages. Bibi Led has created digital poster screens to showcase high-quality video and image advertising to assist you in obtaining the best equipment.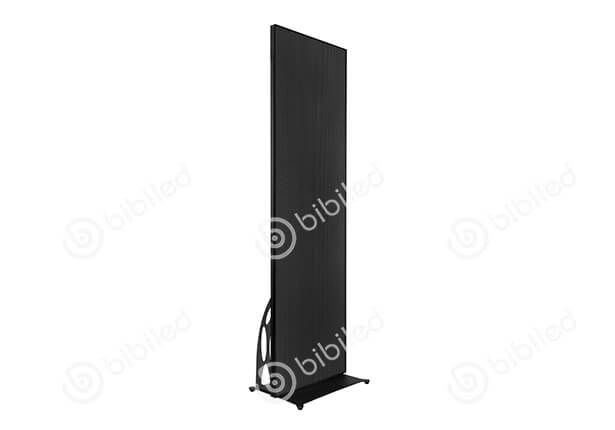 LED poster technical features
When selecting a good LED poster screen, consider its ease of use and portability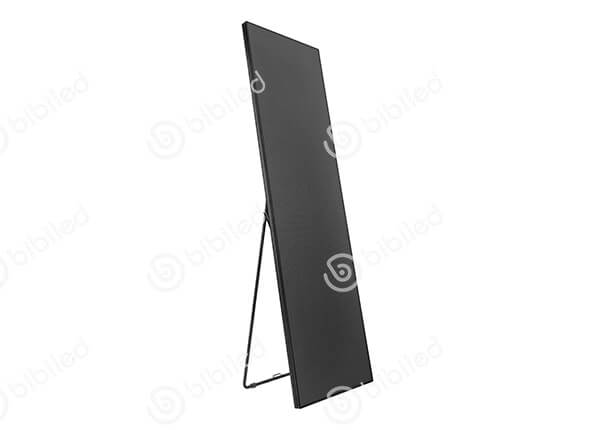 LED poster displays are fantastic digital tools for promoting your brand and message. When purchasing an LED poster display, several factors must be considered.
The LED poster screen's control method. If you only need a few LED poster screens, you can change the program using the most straightforward USB and mobile phone control method. If you are a chain store that needs to purchase many LED poster screens and place them in multiple locations, you must use the central control room to control the program to replace the content remotely.
Whether splicing is required, the LED poster screen can be used in two ways: as a standalone display or as part of a larger display. Before purchasing, confirm with your LED poster screen supplier that you require the type of use.
Method of installation. The LED poster screen allows for various installation methods, meeting a wide range of advertising and display requirements. The installation accessories used in connection with the different installation methods will also differ. Confirm your installation method in advance.
The LED poster screen can be customized, but we generally recommend our standard size to ensure the best display ratio and realistic effect.
Of course, when selecting a good poster screen, many details must be considered, such as its maintenance method, flatness, protection method, and so on. You can contact us to get the best LED poster screen solution.
ITEM
UNIT
Description
Pixel Pitch
mm
1.75, 2, 2.5
Material
N/A
Aluminum
Weight
kg

28.5

Key Point
Lightweight design, easy to move and carry, plug to play
2023 New LED Screen Price Check
Quick and easy: Enter your specifications and get a quote in one business day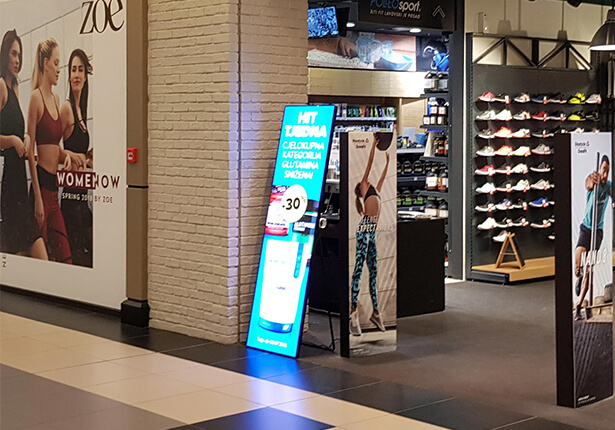 LED poster applications

LED poster screens are becoming increasingly popular. LED poster screens can successfully attract people's attention whether they are looking for a favorite clothing store or just passing the time in the mall. It is also very suitable for using LED poster screens in other fields, such as shopping malls, product launches, weddings, hotels, airports, chain stores, and other places

A poster screen at a product launch can fully introduce the product's detailed information and play clear pictures and videos of the product so that participants can understand the product's features more comprehensively and clearly.

Chain stores can use the remote cloud control method to uniformly release new product launch information and videos of new product introductions, allowing customers to understand new products better.

The use of LED poster screens in wedding celebrations instead of paper wedding photo posters not only saves energy and is better for the environment, but it also makes the wedding look more high-end and raises the grade.

How to control&operate an LED poster?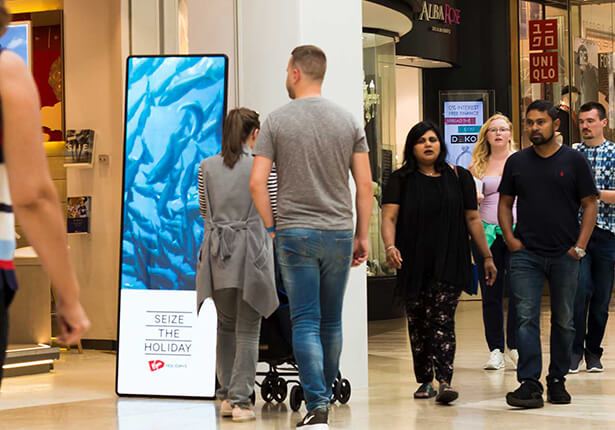 The LED poster screen is simple to operate and control with mobile phones, iPads, and computers. It also has a plug-and-play function and supports USB, HDMI, LAN, cloud, WIFI, and network control.
The LED poster screen has a WI-FI connection and can be controlled by a mobile device. This means that by connecting to the LED poster screen's WI-FI, you can easily change programs on your mobile phone, tablet, or laptop.
When you have a large number of LED posters to manage at the same time, you can use our free cloud platform to manage all of your LED poster screens uniformly through the central control room. This method of control is also very simple.
Because the LED poster screen is displayed vertically, the program content must also be created in vertical format when it is completed. After making the advertisement content using the methods described above, you only need to set the playback time and method and select the appropriate period. Remember that your ad content must be adapted to your target audience to be effective.
2023 New LED Screen Price Check
Quick and easy: Enter your specifications and get a quote in one business day