LED Screen For Exhibition
How LED Screen Helps For Exhibition?
LED displays at exhibitions to make your event and exhibition booths come to life and play product features and company introduction videos on the big LED screen. Customers can see 10 meters away, attracting them to your booth. Show organizers can also install LED screens to show guide, exhibitor advertising, and show promotion to increase the show's impact.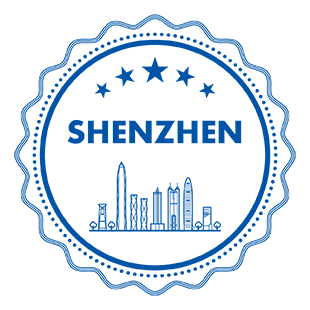 The large LED screen can be viewed from a distance, attracting eyes and traffic into the booth.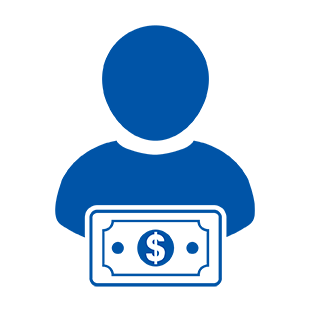 Make a profound impact on people, more intuitive participation, willing to share with others to promote the brand's impact.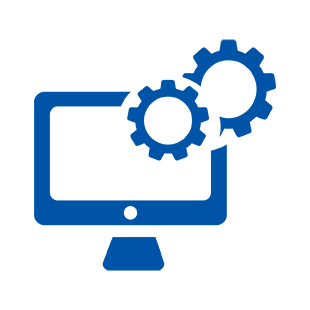 It takes only two people to assemble and disassemble the LED screen in a few hours.
Quickly have the price for your church
Where The LED Screen Used in Exhibition
Find the right place in your exhibition to install the LED screen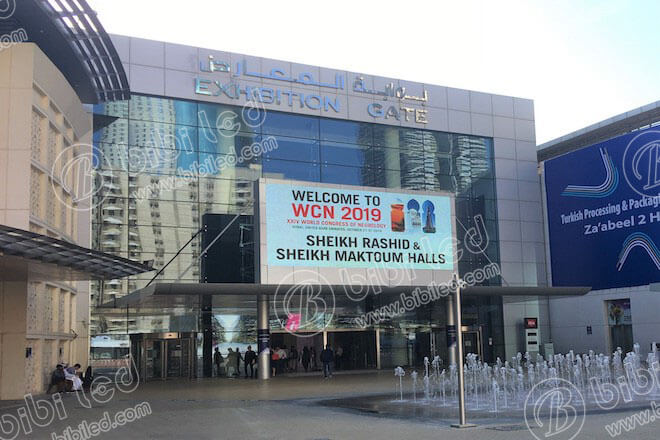 The Exterior of the Exhibition Hall
The best place to advertise: there are many exhibitors in the exhibition hall. By placing advertisements on the outdoor LED display on the exhibition hall's an outside wall, you can maximize the precise traffic and get more customers to visit your booth.
Show the latest events: there are different events taking place in the exhibition hall, so you need to update the information in real-time to attract visitors who are interested in attending the show on time, and allow exhibitors to prepare in advance, such as auto show, furniture show, technology show and so on.
The Entrance of the Exhibition
Enhance customer experience service: provide exhibitors with exhibition maps, announcements of the latest exhibition news, and self-safety maintenance and publicize the activities of the exhibition, such as time shows, knowledge seminars, and so on.
Advertising: exhibitors provide advertising information, LED display through video, pictures, and text to attract buyers to visit the booth, thus increasing the success of the procurement rate.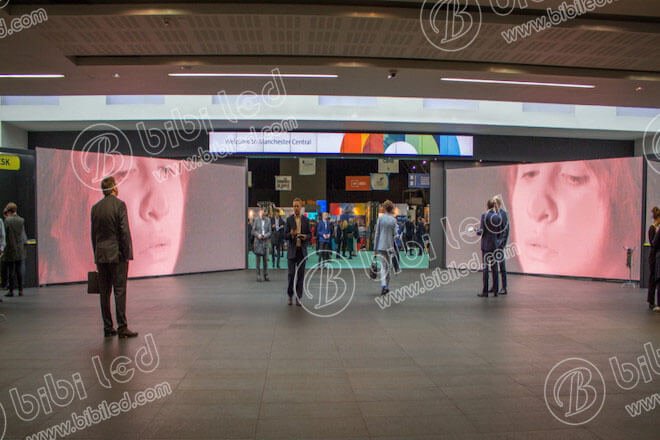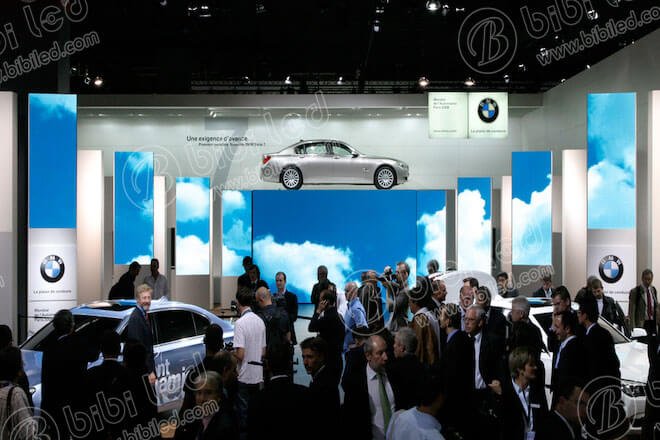 Branding tool: the LED display captures the attention of new potential customers in 15 seconds, exciting content, and rich images that are impressive, more intuitively engaging, and willing to share with others.
Ideal for demonstrating products: LED displays seamlessly display in high-definition, showing products through video, text, and pictures, allowing customers to understand products and services quickly.
Infinitely expandable LED display size: the LED display is easy to assemble and disassemble, according to the exhibition booth area suitable for their LED display size.
Eye-catching Exhibition Booths
Become the brightest and best in the exhibition: shaped LED display with floor LED screen, using the unique shape of the heterogeneous LED display, such as 3D animation and 3D changing floor LED screen, let customers immersive, fresh, and interesting feeling greatly increase the traffic flow, customers can't help but take photos and share to the social network platform, become a highlight of the exhibition.
For example, the car show can instantly highlight the car's technology and high-end feeling through the regular display and floor tile screen, interactive features. People can't help but watch and interact.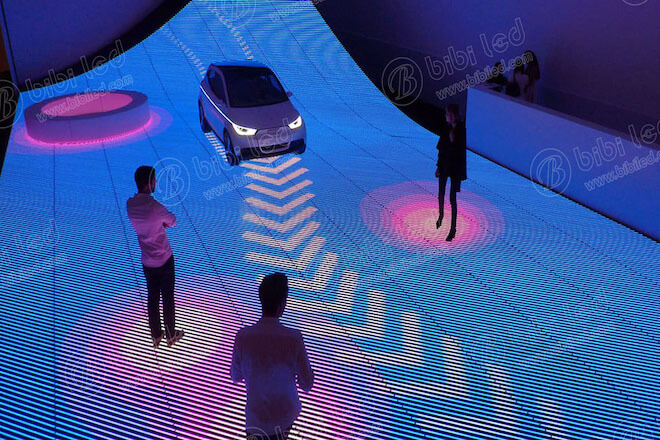 Related LED Screen Products
Choose the right LED screen products for your exhibition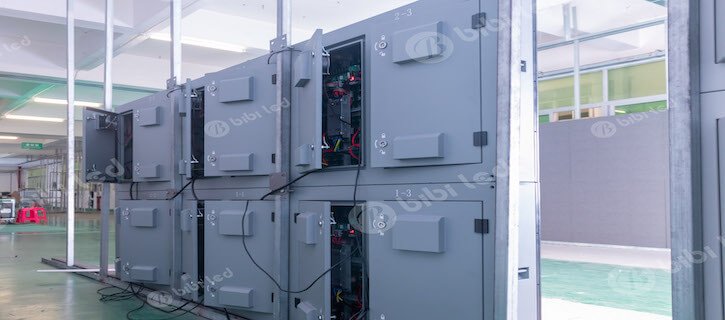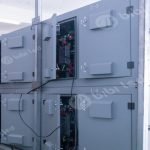 Outdoor LED Billboard
CS Series
CS Series Outdoor LED Billboard is used for commercial adveritsing purpose.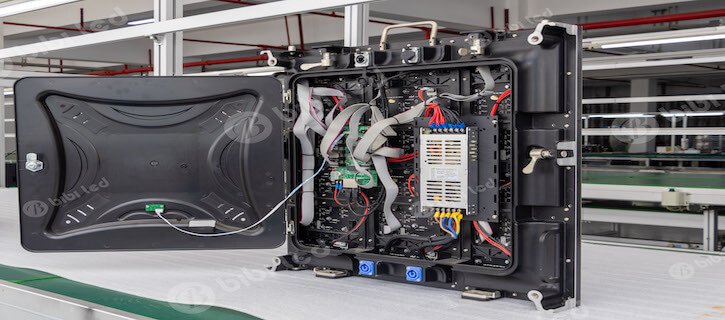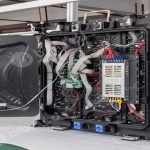 Indoor LED Screen
CI Series
CI Series Indoor LED Screen is used for stadiums & arenas, exhibitions & conferences, schools & universities, airports, bus & rail stations, museums & visitor attractions, indoor digital advertising, etc.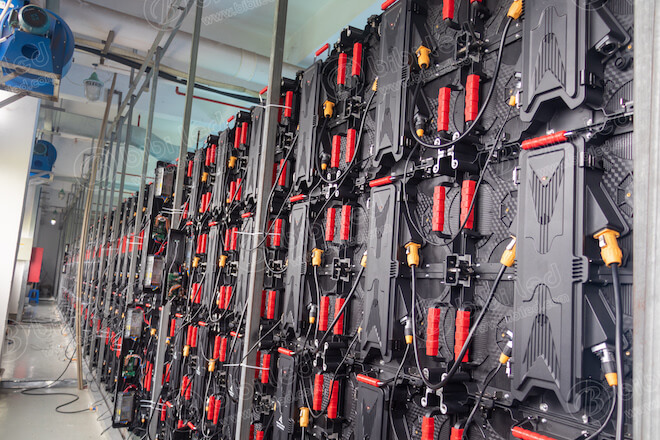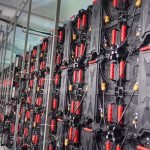 Rental LED Screen
R1 Series
R1 Series Rental LED Screen is used for indoor and outdoor events like exhibitions, award ceremonies, fashion show weddings, sports venues, concerts, music festivals, etc.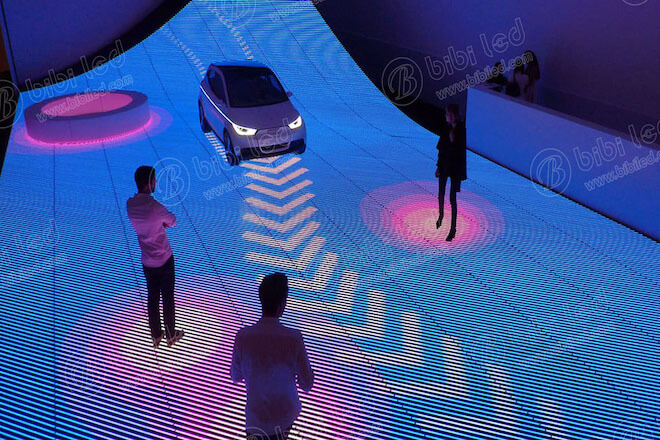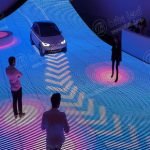 Floor LED Screen
RG Series
RG Series Floor LED Screen is used for Shopping malls, Festivals, Business center, Exhibition, Business center, Showrooms, etc.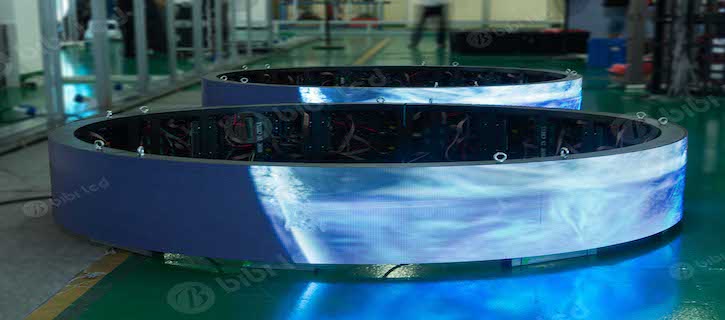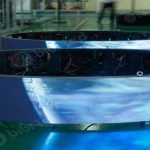 Creative LED Screen
IF Series
IF Series Creative LED Screen is used for hotel advertising, stage rental, shopping malls, airport, etc. They are achieving quite a few effects beyond the reach of the conventional led video display. At present, the market is applied more indoors, including inner and outer arcs.
Get the solution for your exhibition NOW!
Your projects are always very welcome to get the customized solution.