Rental LED displays are the types of LED screens which used for renting to others, so it named rental led screen. Most of them are used for stage rental, concerts, exhibitions, weddings, etc. The main feature of LED rental screens is that they are very lightweight and have a quick lock. It can be easily and quickly disassembled and assemble.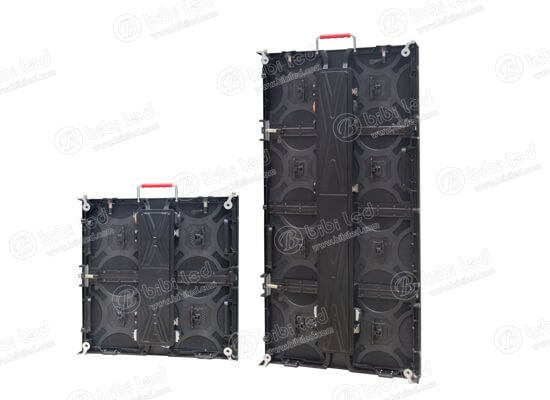 Quickly get 2021 New Price!
R2 Series Quality Inspection Video
Quality not only means excellence but also reliability
R2 Series is an rental LED display could use for both indoor and outdoor applications.
It is used for concert, wedding party, light stage, T-stage show, exhibitions, etc.
R2 Series is the right one to choose if you need the good price performance option.
Pay your cost for the details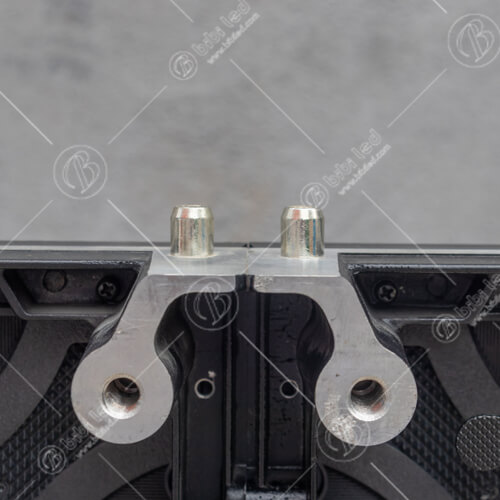 With the aluminum sink design, no fan is needed for ventilation. It guarantees the LED screen to be noiseless and energy-saving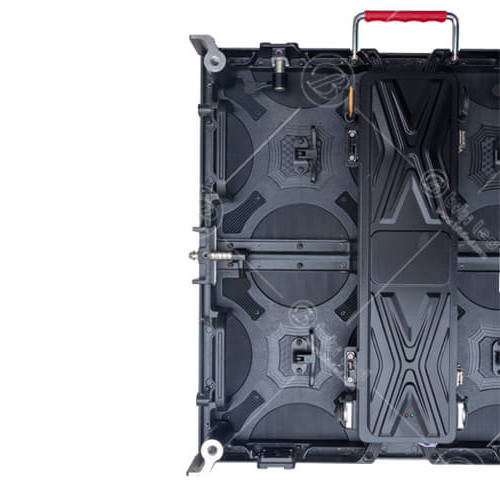 The die-casting aluminum cabinet with the fast lock design, R2 series is more easy and fast to assemble and disassemble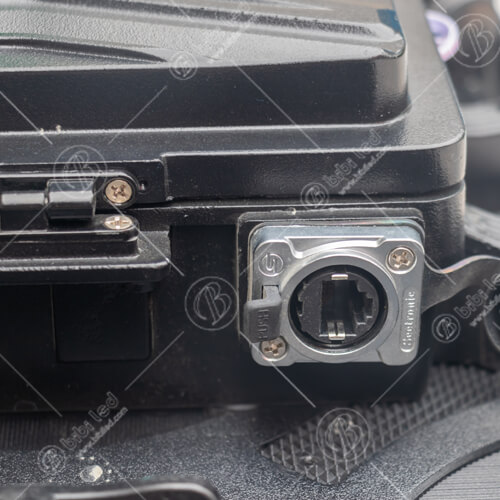 The cabinet is made of die-casting aluminum, it is only 30kg per square meter, easy for transportation and installation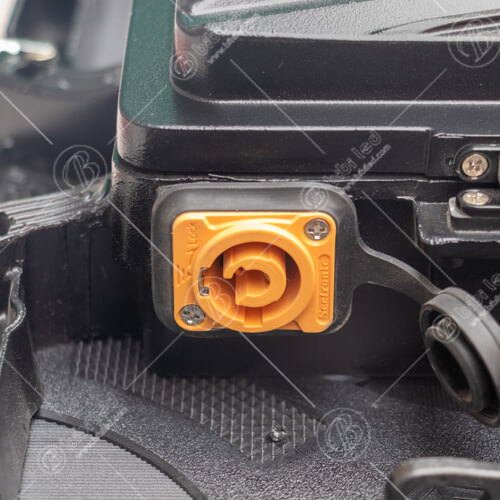 With high-end CNC machining on the cabinet, precision control of the R1 series within 0.1mm, perfect flatness
Friendly Tips: To ensure that you could make the correct solution of our R2 Series rental LED display.
Please continual to read the following introduction and download our specification.
Can't find what you are looking for? Contact us.
Your email will be responded to within 1 business day.
ITEM
UNIT
P3.91
P4.81
Pixel pitch
mm
3.91
4.81
LED type
N/A
SMD 3 in 1
Pixel density
pixels/m2
65536
43264
Module size(WxH)
mm
250×250
Module resolution
pixels
64×64
52×52
Cabinet size
mm
500×500/ 500×1000
Cabinet resolution
pixels
128×128/ 128×256
104×104/ 104×208
Driving method
N/A
1/16
1/13
Material
N/A
Die-casting aluminum
Weight
kg/m2
30
Brightness
nits
800 ~ 5500
Rrefresh rate
hz
≥1920
Gray scale
bit
≥14
Colour temperature
Deg.K
3,200 ~ 9,300
Brightness control
N/A
255
Contrast ratio
N/A
4000:1
Video angle H
deg.
140
Video angle V
deg.
140
Input AC operation
volt
AC90~264
Power consumption(Max/Avg)
w/m2
800/250
Storage tem.
F/C
-4 ~ 140F/-20C ~ +60C
Storage humidity
RH
10%~85%
Life time(50% brightness)
hour
100,000
Input signal
N/A
DVI, HDMI, VGA, S-video, etc
Rental LED Display: The Ultimate Guide
Bibiled as China-based Digital LED Billboard Manufacturer, we 100% focus on produce the best rental LED screen.
A rental LED screen dedicated to stage performances and literary events.
It is usually in the form of a lease, so it is named LED rental screen.
Basically, it uses the same technology as a regular LED screen.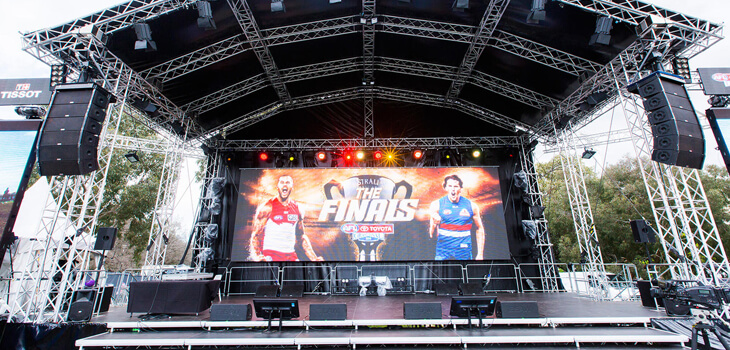 Chapter 1: What is the Rental LED display?
Have you ever wondered what that big screen that you see in the concert you went to? That is a rental LED screen.
It is usually in the form of a lease, so it is named LED rental screen.
Do you know why people prefer LED screens nowadays?
Well, that's because it's a much more energy-efficient display screen.
But let's talk about what benefits you get from a rental LED screen later shall we?
Let's first take a look at how these rental LED screens vary.
Rental LED screens usually vary depending on how you are going to use them.
There are fixed LED display screens (which are commonly used for billboards) and there are those that are portable, just like what you see in concerts and big events.
The rental LED screens price will vary depending on these factors:
Installation method – how they will be installed on the site they will be used.
Travel packaging – this pertains to the type of packaging that the LED screens will be using when being transported to and from the location. This will add to the cost since obviously, a different packaging method will be used either on the road or by plane.
Length of use – of course, since it is a rental, the amount of time it will be used will also add to the cost.
Now that you've understood what a rental LED screen is all about, let's talk about what it can bring to the table.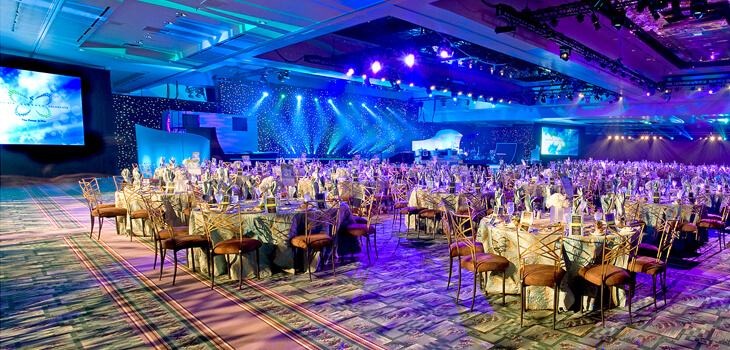 Chapter 2: Benefits of Rental LED screen
There are several reasons why a rental LED screen is used during events or other applications.
Here's are some of them:
It can be quickly installed, removed, and transported easily.
It can be shaped differently to meet the site requirements.
Cost-effective compared to buying an LED screen just for an event.
Since rental LED screens are adaptable by nature, they can be fitted to any size the renter wants.
It adds dimension and flavor to the event that the renter will be hosting.
As you can see, what an LED screen does to an event is basically adds a bit of flavor. Not only will the event be more appealing for the attendees, but it will also be more engaging.
That's why Taylor Swift's concerts are flooded with these huge LED screens.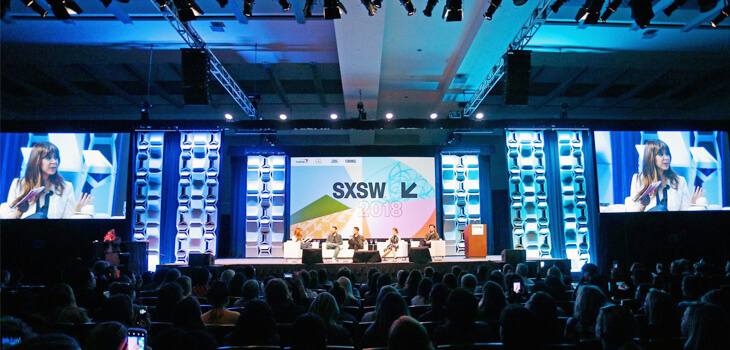 Chapter 3: What Types of Rental LED Display?
There are two main types of rental LED screens, indoor rental and outdoor rental. Well, as you can probably guess, indoor rental LED screens are screens that are used for indoor events.
This is most common at events like concerts, weddings, and the like.
The LED screens used for this type are mostly fixed screens.
Outdoor LED screens, on the other hand, are those being used mainly for billboards and other forms of advertisements.
Some stores even use these screens as store signs.
As you can probably guess, this is the more heavy-duty type of LED screen, one that can stand the outdoor elements.
Indoor Rental LED Screens
Not waterproof (since it will only be used indoors and no expected exposure to water)
Screens have low brightness since there won't be any contrast present (like sunlight)
IP31
Usually made of die-casting aluminum.
Outdoor Rental LED Screens
Well, you can expect that this type is waterproof since it will be displayed outdoors
High-brightness display to offset the brightness of the outdoors
Can both be used for indoor and outdoor applications
Material is usually made of magnesium alloy
IP65 front and IP54 back
The two types are pretty clear-cut in their differences, right?
Each one is built to serve its purpose.
So, renting the right type should be fairly easy for you.
Chapter 4: Rental LED Screen Application
We've already touched a little bit about how these rental LED screens are being used.
But let's elaborate in this section on how they are really being used in different rental led screen applications and why they are favored against other types of video display technology.
Here's how rental LED screens are being used today.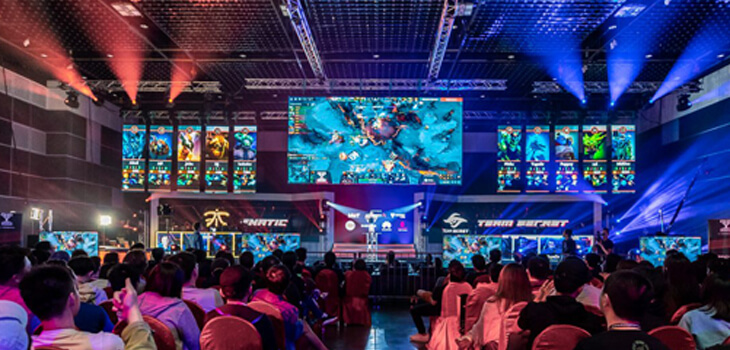 Music Concert
Any event that has a stage.
The rental LED screen can serve as the background of the stage.
One great example is the Singer concert.
You will also see huge LED screens on the stage.
That's because you can use several different video effects as background.
Wedding party
If you've got the budget, using a wedding LED screen instead of a projector to play your wedding montage is actually a lot better in terms of quality.
Plus it adds to that more luxurious vibe in the reception.
Conference and Meeting rooms
Well, this is pretty self-explanatory.
If someone needs to present something during a conference or meeting, they can use the LED screen.
It can also be used for video conferencing.
High-end entertainment establishments.
Popular clubs and discos that are on the expensive side usually use an LED screen to add to the feel of the club.
Plus, they can use any video they want when the music is on to further hype up the crowd.
Auto shows, product launches, and expos
Well, this works just like when you are in a conference room, only on a much bigger scale (since you'll be presenting to a crowd).
LED screens are being used to display all the information regarding arrivals and departures.
Outdoor LED screens can be used as billboards or advertisements to display dynamic ads.
As you can see, there's a wide variety of applications that rental LED screens can be used.
But the industry that most benefits from this technology are the events industry, as you can clearly see.
This industry is where the use of LED screens has a huge impact.
Chapter 5: Production Process of Rental LED screen
To give a clear picture of why these babies can sometimes be priced quite high, let's take a look at how they are made.
That way, you can understand why they are expensive.
So here's how they are made.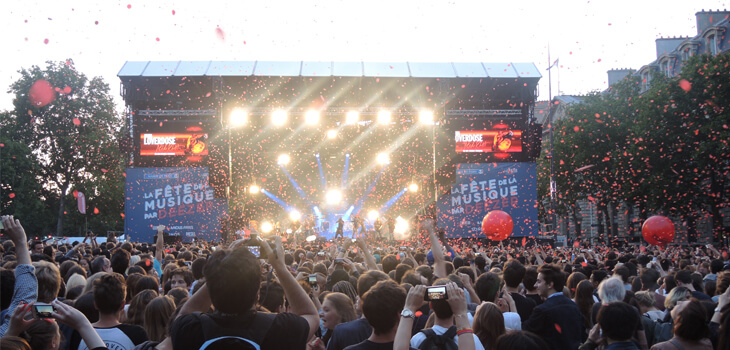 The first step to the assembly line is to send the PCB to the machine track for production.
Once it is sent to the machine track, it undergoes the solder-paste printing process. This is considered one of the most important parts of the surface mount assembly process of the PCB.
Once the solder paste printing is done, the materials like resistors, capacitors, diodes, transistors, ICs, LEDs, and others, are mounted at specific locations on the PCB.
Then the components to be mounted on the PCB Pad are then soldered on the PCB.
The assembly line will then automatically insert the LED light on the PCB.
The plug-in LED light will then be soldered.
After all that, the PCB will be sprayed with protective paint and left to dry.
Once the PCB is dry, the line will automatically fill in the required amount of glue and let it dry again.
Assemble the LED modules, control system, LED cabinet, cables together as the complete LED screen
Afterward, it will be boxed and stacked, and ready for shipping.
Meanwhile, the rental LED screen will definitely need an LED video processor.
Do you see how complicated the process is?
That's why the rental LED screen price is justifiable to a certain extent.
Chapter 6: How to Install a Rental LED Screen?
Now that you know how it is made, maybe you're wondering how these babies are installed on-site.
Basically, there are three ways to do it, depending on how it will be used.
It can either be installed by hanging it, mounting it on the wall, or standing on the floor.
Now let's take a look at the process individually.
Hanging Installation
If the LED screen will be hanged, first you need to make sure that the screen you will be using is lightweight.
Ensure also that the design of the LED screen you will be using allows it to be hanged. And no, you won't be using any rope.
LED screens that are capable of being hanged usually come with locks to hold them into place above.
They are usually locked into a metal hanger using those locks.
Keep in mind that when the screen is installed outdoor or even semi-outdoor, the wind force should be calculated just for safety.
Wall Mount Installation
For this type of installation, you will be using a frame that will be fixed on the wall.
This is the most common installation method for both indoor and outdoor LED screens.
The frame which will hold the LED screen will be bolted into place on the wall.
Then, simply attach the LED screen to the frame using the wall mount slot of the LED screen.
Remember that the total weight of the screen and the weight of the frame should not be heavier than the maximum weight that the wall can bear. So always keep that in mind before mounting any LED screens on the wall.
Standing On The Floor Installation
This is pretty self-explanatory. For indoor use, all you have to do is place the LED screen on top of the stand that is provided.
Just make sure that the stand is placed on even ground.
As for outdoor purposes, this will usually involve giant LED screens.
There are two ways they are installed. You can either use a unipolar type or a double-column type.
Installing a unipolar type will normally require that the size of the screen should be less than 30 square meters.
As the name suggests, only one pole is needed to hold the screen up.
For the double-column type, it can hold an LED screen that is about 100 square meters at most.
The poles will have some sort of frame to hold the screen into place.
All you have to do is lock it in place.
Chapter 7: What You Need To Consider Before Buying Rental LED Screens?
Now that you know almost everything you need to know about rental LED screens, you need to learn the most important thing: the factors you need to consider before you start investing in these devices.
Before you go and order a bunch of rental LED screens, you need to learn these three things: local market demand, need to move these screens frequently, and the value that it can bring.
Let's break that down a bit.
Local Market Demand
Well, this one is the most important thing to consider. Local market demand is the sum of the individual demand for a product from buyers in the local market.
In other words, this is the clamor for such a product.
Before you invest in rental LED screens, you need to determine if there is indeed a market for such a business.
Does the region you live in have plenty of events the whole year round?
Can people in your area afford this kind of rental service?
These are the questions you need to have an answer to. If the answers are all leaning towards a positive outcome, you can then consider ordering rental LED screens.
Need to Move Screens Frequently
Of course, when you rent out these devices, you naturally have to transport them from your storage area to the location where they will be used.
This might seem trivial to you, but it will actually involve additional expenses on your end.
That's because you will have to purchase transportation gears like flight cases or regular road cases to transport the LED screens safely.
Besides that, you will also have to consider getting a vehicle or truck to manage to transport these LED screens.
This is very crucial, especially if you will be getting giant LED screens.
So, that's added expense you need to consider before you start investing in this kind of business.
Quickly have the price for your project