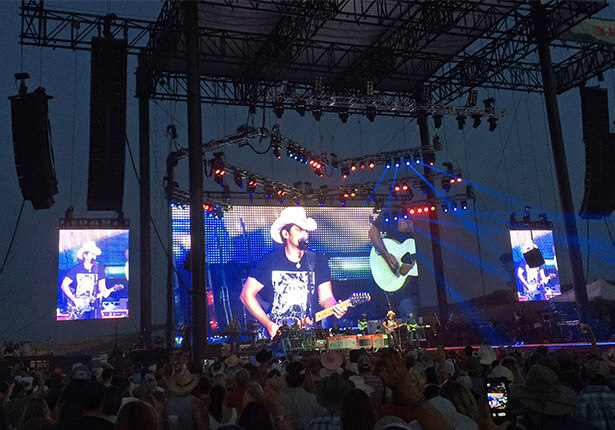 Rental LED display

Quick assembling and disassembling with the quick locks.

Lightweight and easy to transport.

High resolution, can play high-definition video and images.

2023 New LED Screen Price Check
Quick and easy: Enter your specifications and get a quote in one business day
Who needs rental LED displays?
Rental LED screens can provide numerous advantages. Its excellent brightness and color performance have become an essential tool for activities, particularly in stage performances, conferences, exhibitions, stadiums, singing, events, and so on.
Because there is a high market demand for rental LED displays, the price of renting LED displays is also quite high. Many rental companies saw a large market demand and an increased investment exchange rate, so they made a large investment and purchased a rental LED display.
What is an rental LED display?
Rental LED displays are LED screens rented to others, which is why the name rental led screen. Most of them are used for stage rentals, concerts, exhibitions, weddings, etc
The main advantage of LED rental screens is their lightweight and quick lock. It is simple and fast to disassemble and reassemble.
Because any LED screen size can be configured and modified, rental LED screens are the best way to stand out at any event. You will only need to assemble the LED frames corresponding to the required size. This allows you to construct a large LED screen or divide it into several small LED screens, each for a different event.
Another significant benefit is the high resolution and image quality provided by rental LED screens, which give the best visual experience for the audience.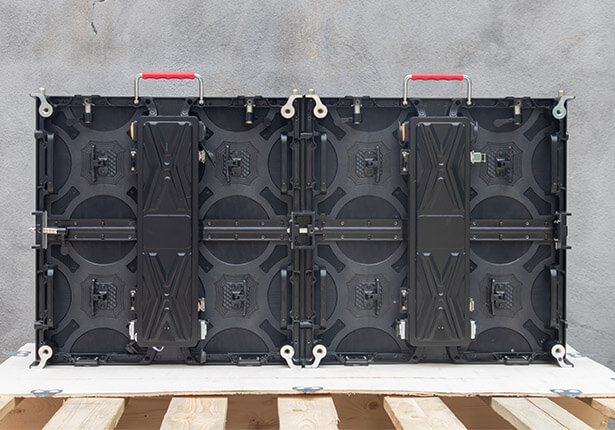 Rental LED screen technical features
Rental LED screens can be configured in various width and height setups. When purchasing, keep in mind the width and height dimensions that must be built and the primary usage scenarios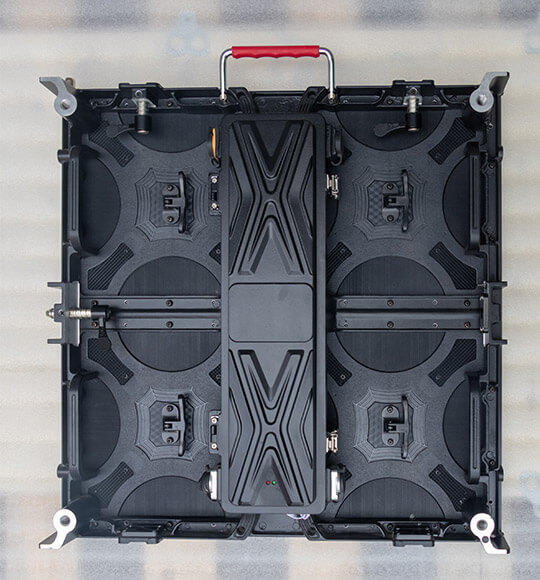 The rental LED display can be used in both indoor and outdoor scenes, but it will also have solutions that can only be used indoors or in both indoor and outdoor settings.
The most common rental LED display sizes are 500x500mm and 500x1000mm single LED cabinets. If your budget allows, it is best to buy the 500x500mm size so that you can add one more height option when building a large LED screen.
When renting an LED screen, and the size does not need to be very large, we recommend at least 3.5m x 2m. This is exactly the 16:9 ratio that can perfectly display the video, and the resolution is satisfactory.
Many details must be considered for a good rental LED screen solution, such as the main installation method, the matching of the control system, the choice of packaging method, etc.
You can contact us to obtain the most professional rental LED display solutions.
ITEM
UNIT
Description
Pixel Pitch
mm
2.97, 3.91, 4.81
Size
mm
500×500, 500×1000
Material
N/A

Die-casting aluminum

Key Point
Easy assemble and disassemble, lightweight used for both indoor and outdoor
2023 New LED Screen Price Check
Quick and easy: Enter your specifications and get a quote in one business day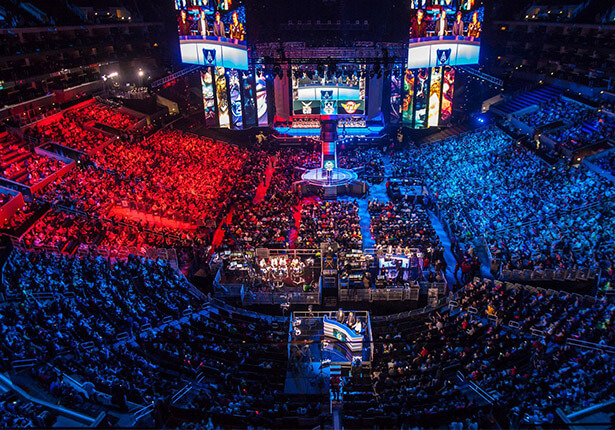 Buying or renting a LED screen: Which is better?

LED screen rental is a booming business. The number of concerts and events requiring professional quality audiovisual support, such as rental LED screens and LED stage lights, is increasing daily.

The cost of renting an LED screen for a specific purpose is typically relatively high. The price will differ depending on the size and length of the rental; a professional LED screen for rent can cost several thousand pounds.

However, most professionals in the field are unsure of the cost of renting an LED screen because it is not always easy to obtain prices or make a deal with LED screen manufacturers or distributors.

Although renting LED screens is a profitable business, not everyone knows that purchasing rental equipment is an investment that pays off quickly. You can quickly recover your investment by participating in several events.

As a result, if you can find more potential events to do, renting out an LED screen is an excellent business to invest in.

What do you need to consider before buying rental LED screens?
Now that you've learned almost everything about rental LED screens, it's time to learn the most important thing: the factors you should think about before investing in these devices.
Before you go out and order many rental LED screens, you should understand two things: local market demand and the need to move these screens frequently.
Let's break that down a little more.
Demand in the Local Market
This is the most crucial factor to consider. Local market demand is the sum of a product's demand from buyers. In other words, there is a demand for such a product. Before you invest in rental LED screens, you must first determine whether or not there is a market for such a business.
Is there a lot of good events in your area throughout the year?
Can people in your community afford this type of rental service?
These are the questions that must be answered. If all the answers point to a positive outcome, you can consider ordering rental LED screens.
LED Screens must be moved frequently.
Naturally, when renting out these devices, you must transport them from your storage area to the location where they will be used. This may appear insignificant to you, but it will result in additional costs on your part. You will need to purchase transportation equipment such as flight cases or regular road cases to transport the LED screens safely.
Aside from that, you'll need to think about getting a vehicle or truck to transport these LED screens.
This is critical, especially if you plan on purchasing large LED screens.
As a result, that is an additional cost to consider before investing in this type of business.
The LED display stage rental market has been rising in recent years, owing to the continuous improvement of people's cultural and other needs. LED displays have become an essential part of the overall stage design in some commercial performances, large-scale evening parties, and large-scale speeches. It adds a nice touch to performances and speeches.
For investors, the LED rental screen market is in a state of rapid development, and screen rental has also emerged as a project with promising future growth prospects. Invest in and rent out an LED rental screen. Depending on the rental area and screen size, A certain fee is charged for a long time, which can result in a larger and faster return of capital and a profit.
LED rental screens are widely used in stage rental, cultural and sporting event rental, hotel rental, wedding rental, large-scale conferences, forum rentals, exhibitions, and other fields.
2023 New LED Screen Price Check
Quick and easy: Enter your specifications and get a quote in one business day