Modern museums installing the LED screen will help visitors understand the history, information, and knowledge through videos, pictures, and voice. The museum LED screens to make the visitors enjoyable and impressive of their journey
Outdoor LED screens
High brightness, waterproof quality LED screen installed in outside
Indoor LED screens
LED screens in the storefronts and windows to attract more traffics
Floor LED screen
The floor LED screen brings a lot of passion and interactivity to the display field
Flexible LED screens
It can be bent 180 degrees and created into various curved and wavy shapes.
How does an LED screen help for museum
When you arrive near the museum and worry about how to park, the front LED display indicates that turning left 300 meters is a parking space, showing that you are welcome to visit. When you park your car and look for the museum entrance, it is not far ahead. An LED electronic screen tells you whether you feel convenient when you reach the door 50 meters ahead.
How long would you stay if you saw a small model of an ancient building in a museum? 10 seconds? 3 seconds? It's still 1 minute; it all depends on how it is displayed to the audience. An LED display is installed next to it can vividly describe how the building was built. The delicate and high-definition picture restores the scene, making you immersive. To feel the overlooking history of the building, experience the feeling of wind and rain, greatly understand the past story, and stimulate the surrounding historical interest points.
The gate of the museum and the building at the entrance are the key to personal impressions. The static architectural design and the dynamic LED video display bring visual enjoyment. At the same time, the content of the video playback can be designed according to the museum's theme. It's such a beautiful picture, Always wanting to keep it with the camera, tourists can't help but take a few more photos and post them on social platforms, attracting more people to visit. At the same time, the museum holds new activities, and the rich communication methods inspire more people to participate.
2023 New LED Screen Price Check
Quick and easy: Enter your specifications and get a quote in one business day
Where does the LED screen used for museum
Find the right place in your museum to install the LED screen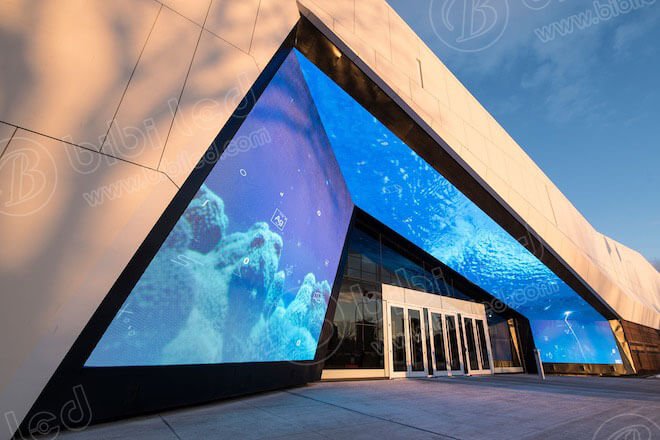 Museum Entrance

1) Representative signage for museums:

To give museums a high-end and impressive look, e.g., the Canadian Museum of Science and Technology entrance is designed with LED displays to create a unique museum style. This famous architectural landmark can still be seen from a distance, as well as video content based on the museum's features and event themes, which can be displayed on outdoor LED screens at the entrance.

It is a beautiful view from afar, which greatly enhances the influence and popularity of the museum.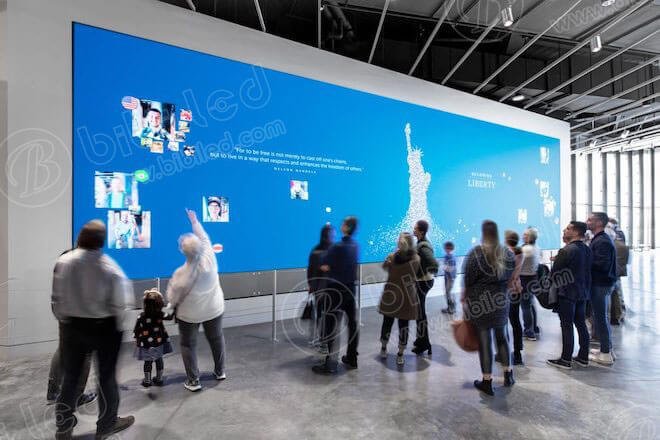 In the Entrance Lobby of Museum

1) Effectively spread the news:

Indoor LED displays show the museum's exhibition activities and ways of finding solutions, the latest news, and upcoming museum events through video, text, and pictures.

For example, when visitors come to the museum lobby, they can see the museum information at first glance and get information about their favorite exhibits.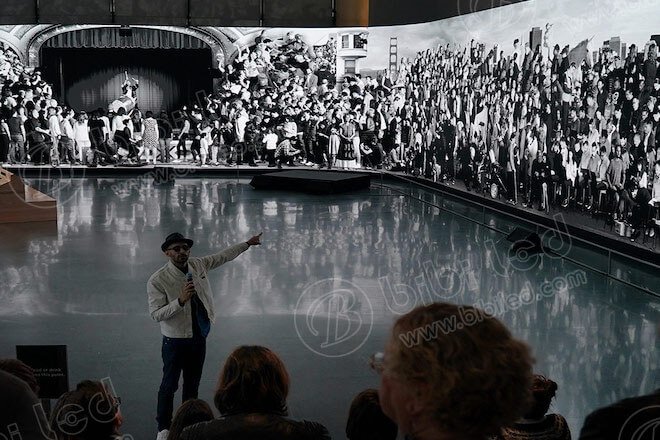 Simulation of Specific Thematic Areas Within the Museum

1) Impressive, immersive, and imaginative:

Flexible LED displays display satisfying images and videos that enable museums to create creative and innovative exhibits that can engage and inspire visitors and make them feel like they are there.

For example: simulating the course of the earth's change, simulating the vast transformations of the cosmic planets, and more.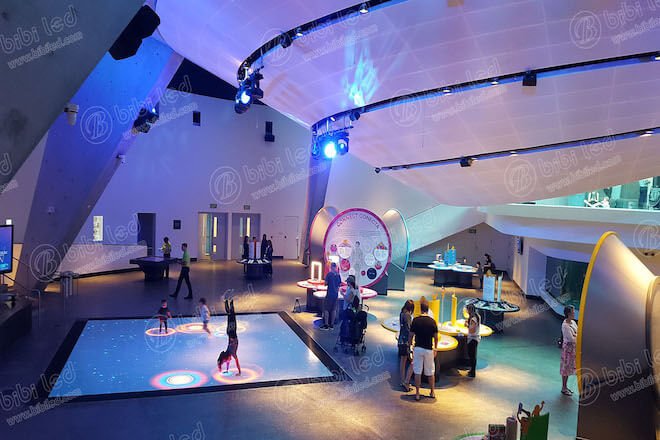 Interactive Hall in the Museum

1) Engage Attendees and Increase Fun:

Floor LED screens are interactive and can quickly trigger attendees' fun.

For example, suppose you go to a science and technology museum, in addition to interesting science experiments and history. In that case, an interactive floor LED screen is a great way to keep children entertained and play an important role in enlightening them about science.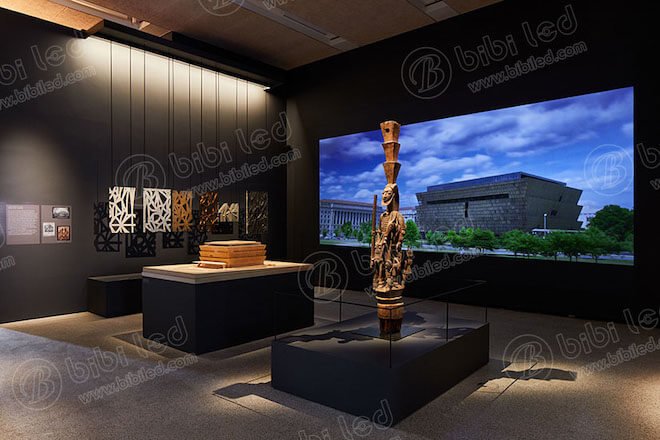 Museum Display

1) Flexible background switching display, easier to read and understand:

The combination of physical objects and LED display video playback explanation so that the museum participants are impressed can more thoroughly understand the knowledge points.

For example: go to a history museum, the display is ancient building ornaments and models when the LED display for the background can be a good video and pictures, text form to introduce the scale of ancient architecture, features, how to build into? And so a series of descriptions, are you quick to understand it? And it was very impressive.

Good museums and museum exhibits are the ones that attract visitors and encourage them to learn and experience the subject actively. Not only can LED displays show visitors that the interaction will take you into a whole new world, but the immersive and realistic atmosphere is fascinating. Make visitors both enjoy and remember their experience.
Due to different museum environments, the best way is to implement different kinds of LED displays and LCD displays, BIBILED provides you with LED displays for different purposes in museums; these include outdoor LED displays, indoor LED displays, creative LED displays screens, LED floor screen, etc.
2023 New LED Screen Price Check
Quick and easy: Enter your specifications and get a quote in one business day