The LED XR stage is a new technology, and the LED display screen is the core of most XR studios; the LED screen is used to create the environment of characters or themes and to realize the combination of virtual and reality, XR stages are widely used in other fields such as film, television, film, advertising, events, speeches, and corporate video.
Indoor LED screens
LED screens in the storefronts and windows to attract more traffics
Small pixel pitch LED screen
High resolution LED display to show ultra video content in the control room to keep safety
Floor LED screen
The floor LED screen brings a lot of passion and interactivity to the display field
Rental LED screen
Quick assembling and disassembling with the quick locks
How does an LED screen help for the XR stage?
3D real and virtual stereoscopic space
The XR stage can create a three-dimensional space, simulate ambient light and virtual scene functions, and place people on the XR stage to create the illusion of a natural 3D environment.
Actors can interact in virtual scenes, providing performers with a fully immersive experience, which is beneficial for improving work efficiency.
Using the XR stage can create any scene without traveling to multiple real environments; virtual environments save travel, traffic, and location and reduce the risk of viral infections.
The reshoots and post-production of the film account for about 10-30% of the production cost. The XR stage can be post-production in pre-production, and you can see exactly what you want in your planned shoot.
Fast scene switching and real-time composition preview
The XR virtual stage can help producers quickly create various virtual scenes because they are not limited by time and can view the shot immediately.
The XR stage can modify and adjust scene content in real-time to achieve fast scene switching.
It offers greater creative possibilities.
Using the LED display to build a 3D virtual scene, because the background can be changed and edited in real-time, it can create novel ideas without being restricted by the natural world in film and television creation.
The XR stage can perfectly solve the traditional chroma key technology, making the image rendering more realistic so that the creation can get good feedback.
2023 New LED Screen Price Check
Quick and easy: Enter your specifications and get a quote in one business day
Where does the LED screen used for the XR stage
Find the right place in your XR stage to install the LED screen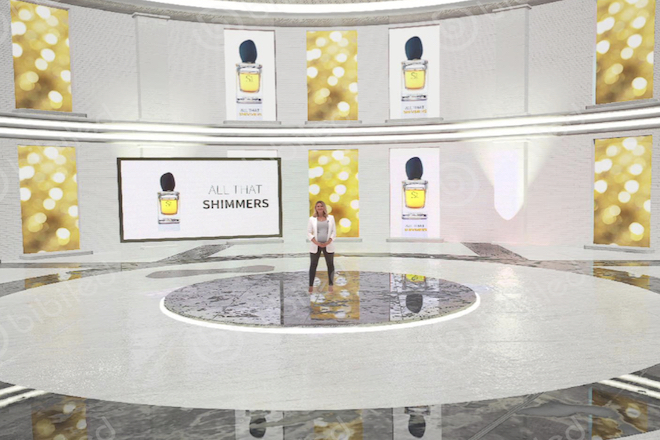 commercial production

When the XR LED Wall replaces the traditional green screen, the virtual scene is easy to change the time when shooting advertisements, and you can set multiple scenes at the same time to watch the shooting styles of different advertisements..

This helps advertisers and directors deliver creative and interesting content to audiences.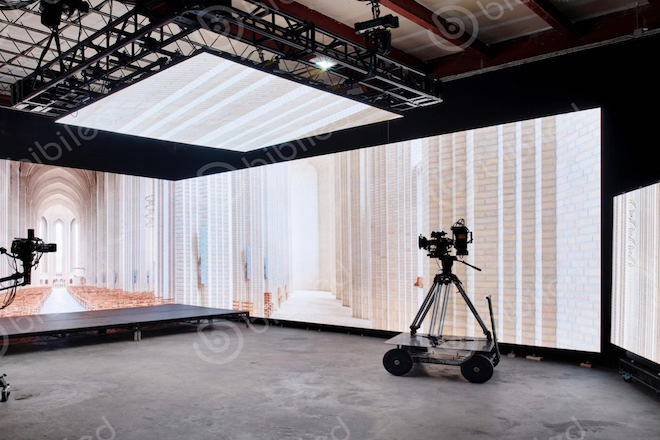 Film Production

Many films and television works rely on LED walls for virtual production; in virtual production, video content is shot in a scene created by a large LED display , and the LED wall and ground foreground are better integrated with tangible props.

When shooting in harsh environments, such as deep jungles, vast deserts, or virtual planets, LED walls can ensure the crew's safety and the director's creative inspiration; compared to the green curtain actors in the XR stage environment, emotions are more real.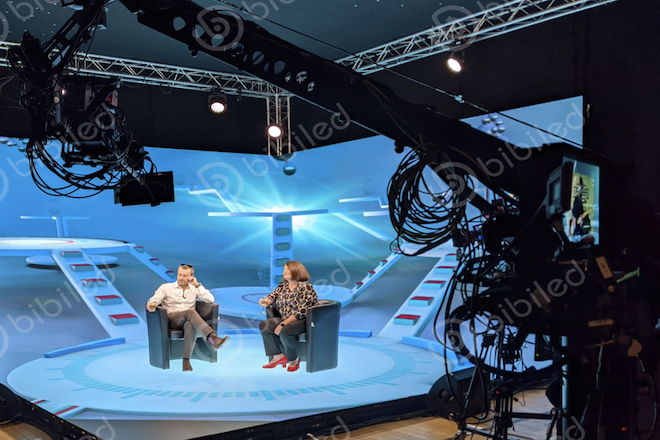 broadcast studio

The XR LED Wall's high-definition display and background content can be switched at any time and virtual stereoscopic display, making it one of the most suitable production tools in various live TV broadcasts.

For example, when the weather forecast program is played, the special effects of dense clouds and sunny days are more realistic, and the explanation is more vivid and in place.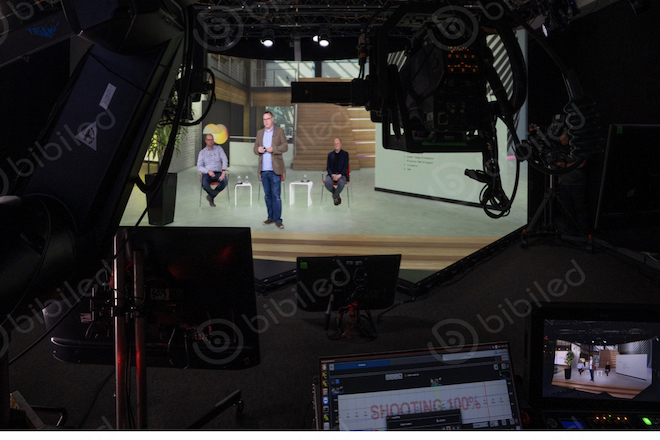 Live event

With BIBILED video walls and other technologies, moving background images on LED walls and floors can virtually expand the physical environment, save space and achieve a pleasing visual effect.

This allows for various types of events, be it interviews, news, advertisements, etc.

The black technology combination of "LED large screen + XR virtual shooting" has become a new favorite in film and event production. XR seamlessly extends the real-world LED screen to the virtual environment, bringing a more natural, realistic, and immersive scene experience.
As a designer and manufacturer of LED displays, BIBILED adheres to customer-centricity and provides tailor-made solutions for many creative application projects worldwide. If you have any needs, please get in touch with us immediately.
2023 New LED Screen Price Check
Quick and easy: Enter your specifications and get a quote in one business day