The indoor LED display is used for indoor fixed installation of commercial advertising display; The resolution of the indoor LED screen usually up to 720p or 2K. It is mainly used in supermarkets, subway stations, and other indoor advertising purposes.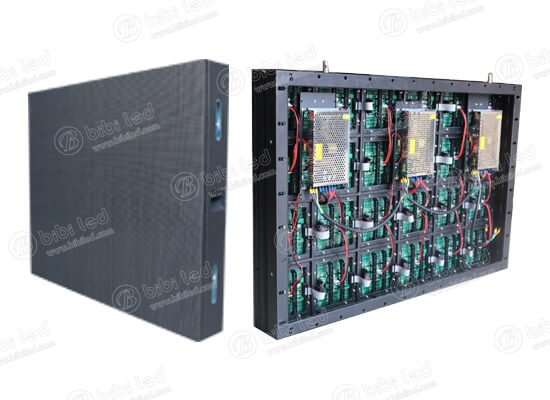 Quickly get 2021 New Price!
CI Series Quality Inspection Video
Quality not only means excellence but also reliability
CI Series is mainly used in indoor commercial advertising LED display industry.
It is used for shopping malls, supermarkets, airports, subway stations, etc.
CI Series is the right one to choose if you need indoor fixed installation advertising LED screen.
Pay your cost for the details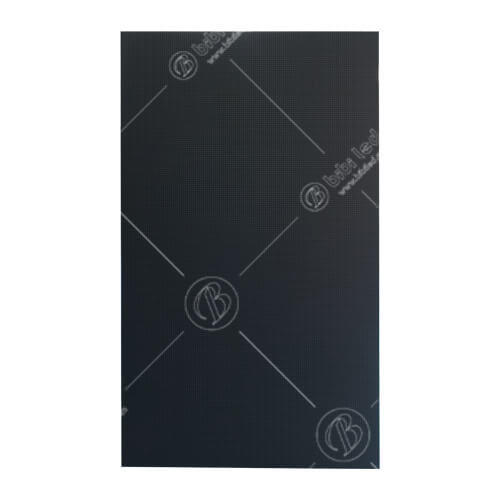 All series are using indoor black LED to make the indoor LED screen has a better contrast to perform the better visual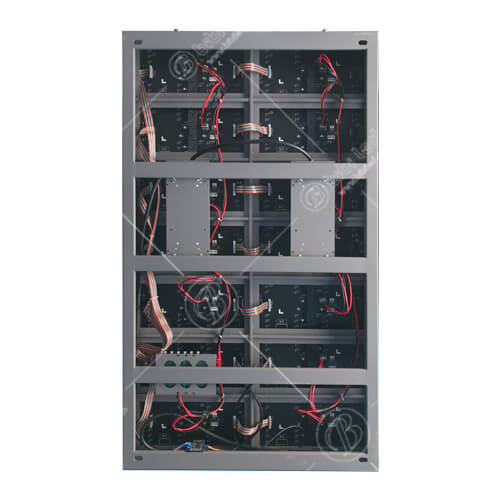 Magnetically mounted modules and a user-friendly supplied access tool ensures that maintenance can be conducted quickly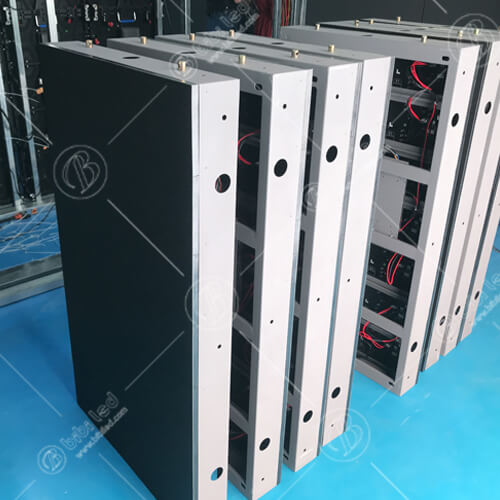 We manufacture custom indoor LED screens according to you exactly installation place needs whether is big or small one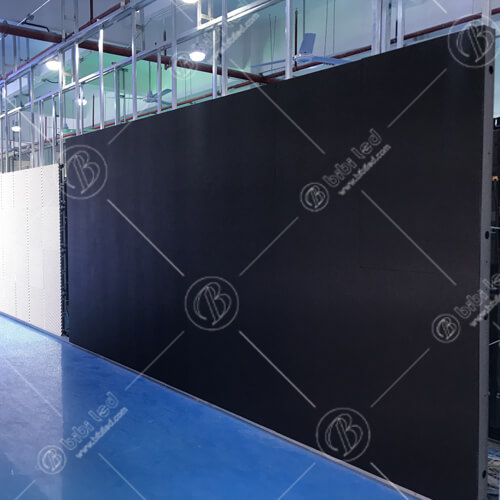 With the large pixel density of our indoor LED screens, the resolution can easily up to 720P or even 2K to display clear videos
Friendly Tips: To ensure that you could make the correct solution for our CI Serice indoor LED display.
Please continue to read the following introduction and download our specification.
Can't find what you are looking for? Contact us.
Your email will be responded to within 1 business day.
ITEM
UNIT
P3
P4
P5
Pixel pitch
mm
3
4
5
LED type
N/A
SMD 3 in 1
Pixel density
pixels/m2
111111
62500
40000
Module size(WxH)
mm
192×192
256×128
320×160
Module resolution
pixels
64×64
64×32
64×32
Cabinet size
mm
The times of the LED module size
Driving method
N/A
1/32
1/16
1/16
Weight
kg/m2
35
Brightness
nits
800 ~ 1200
Rrefresh rate
hz
≥1920
Gray scale
bit
≥12
Colour temperature
Deg.K
3,200 ~ 9,300
Brightness control
N/A
255
Contrast ratio
N/A
4000:1
Video angle H
deg.
140
Video angle V
deg.
120
Input AC operation
volt
AC90~264
Power consumption(Max/Avg)
w/m2
800/240
Storage tem.
F/C
-4 ~ 140F/-20C ~ +60C
Storage humidity
RH
10%~85%
IP rate
N/A
IP31 Not waterproof
Life time(50% brightness)
hour
100,000
Input signal
N/A
DVI, HDMI, VGA, S-video, etc
Indoor LED screen: The Ultimate Guide
One of the more popular display devices today is the indoor LED screen.
But what exactly is this device?
Technically, it is a robust real-time dynamic data display device that is designed for indoor use.
It is mainly used for displaying videos or images.
There are two main types of LED screens, outdoor and indoor.
For all intents and purposes, this article will be talking about indoor LED screens.
Chapter 1: What is an Indoor LED screen?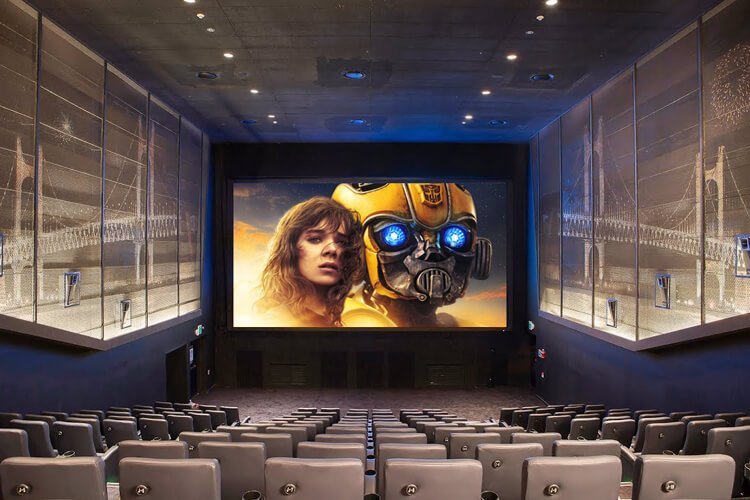 The main difference between the two types is that the indoor LED screen is less bright than the outdoor type.
That's because indoor LED screens don't have to compete with the harsh conditions of the outdoors.
Plus, there isn't much sunlight to contend with indoors.
Another major difference between the two is their durability and build.
Outdoor LED screens are made to contend with all the weather conditions.
So naturally, it has all the protection it needs to be installed.
As for indoor LED screens, weather protection is just optional.
Lastly, indoor LED screens have resolutions that are ideal for closer viewing.
Chapter 2: What's the Difference Between an Indoor LED screen and projector?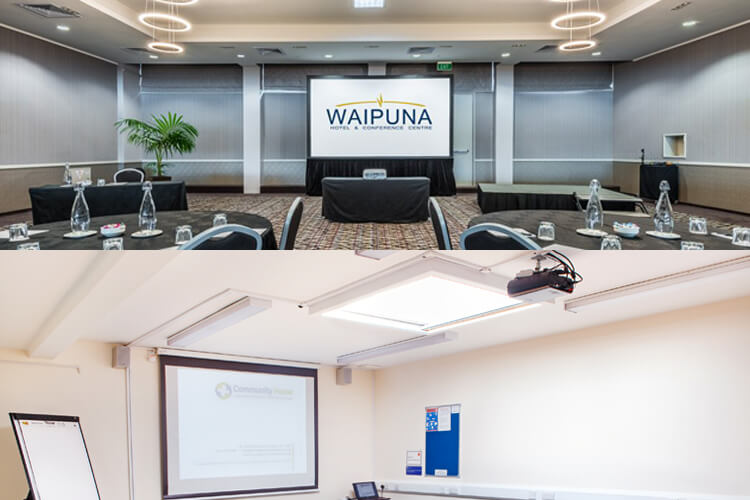 When you are looking for an indoor display device, there are actually two options to choose from. You can either go for an LED screen or an LED projector.
But what's the difference?
Let's take a closer look.
Brightness
In terms of brightness, the LED screen is definitely better than a projector.
No matter what type of projector you will be using, an LED screen will still outperform it in terms of brightness.
An LED screen/wall uses directed light, while the LED projector will be using reflected light.
To compound that, you also have to consider the distance of the projector to the screen.
That's another factor why LED projectors lose their brightness.
Size
Size is also not an issue for an LED screen/wall.
As for projectors, they each have their maximum size capacity.
So the size of the display for an LED projector will be fixed.
As for an LED screen/wall, there is virtually no limit to the size of the wall you want to have.
As long as the wall you plan to put the LED screen/wall will support it, you can cascade any number of LED screens and have any resolution you want (4K, 2K, or even just HD).
Cost
Generally, LED screens price are more expensive than LED projectors upfront.
But if you factor in each's maintenance costs, you will be able to save more if you invest in an LED screen.
That's because replacing an LED bulb for your projector is generally more expensive than replacing the LED module on your LED wall.
So, even though an LED screen costs more upfront, you will be able to save more over time with it.
Performance
In terms of performance, both have already advanced so much that they are virtually identical.
The only advantage you get when you are using LED screens/walls is that you won't have to worry about ambient light.
Chapter 3: Indoor LED Signs Application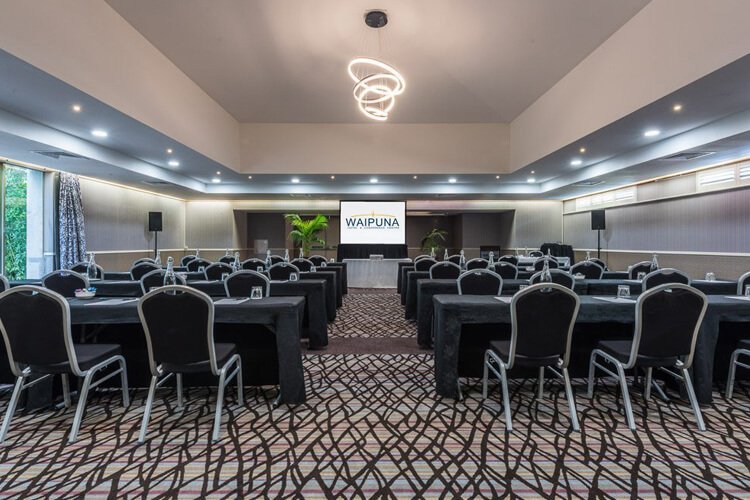 There are many ways to use indoor LED signs.
Here are the most popular ones.
Production in factories – you can use LED electronic displays to show the production information of the factory. This way, you can easily keep track of your production and make the necessary adjustments.
Display for trading rooms/call centers – these LED signs can display relevant information for people inside trading rooms to use. For example, stock values, time zones, call on queue, etc.…
As a scoreboard – well, this one's pretty common too. LED scoreboards are commonly being used in any sports arena or any sports location.
Retail purposes – retail businesses can use commercial LED displays to promote their latest productions or discounted ones.
Reception boards – you can use floor-standing LED screens to welcome guests in your office, hotel, or even in your own home.
Entertainment – this is the simplest way you can use indoor LED screens. You can use it for personal use or entertainment events like concerts, weddings, and other events that can benefit from it. The possibilities are endless.
Expos and exhibits – you can use these screens to display promotions in expos and exhibits. You can even use it to inform your guests about anything you want.
Chapter 4: How to Install Indoor LED Signs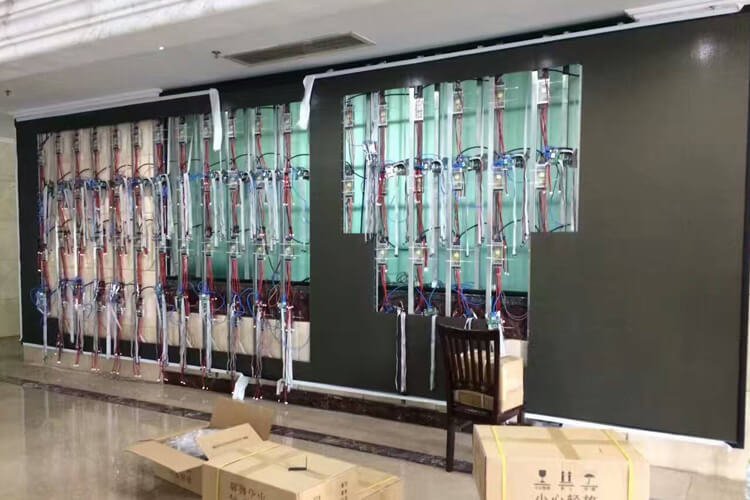 For indoor LED signs, there are really just three ways to install them.
You can either mount it on the wall, hang it, or let it stand on the floor.
Hanging Installation
If you want to hang your LED sign, the first thing you need to make sure is that the location you will be hanging the LED sign-on will bear the weight.
Indoor LED signs usually come with locks to hold them into place. All you have to do is lock them into place with those locks on the metal hanger.
It is fairly easy and can even be done without any tools needed.
Just make sure to check the manual on how to lock these signs into place properly.
Wall Mount Installation
If you want to mount your LED sign on a wall, you first have to secure one thing.
Like the hanging installation, you need to make sure that the wall can bear the sign's weight.
This is pretty easy usually because indoor LED signs are lightweight.
To mount the sign on the wall, you will be using a frame.
The frame will hold the LED sign.
All you have to do is bolt the frame into place on the wall. Then, secure the LED sign to the frame using the locks provided.
Standing On The Floor Installation
This is the easiest way to install an indoor LED sign.
For this type of installation, an indoor LED sign will include a stand.
So all you have to do is make sure that the stand is placed on even ground.
Just lock the LED sign into place, and you should be good to go.
Consult the manual for the exact procedure on how to lock the sign on to the stand.
They usually vary depending on the type of indoor LED sign that you have.
Chapter 5: What Do You Need to Consider Before Buying an Indoor LED Screen?
Before you go ahead and buy an indoor LED screen, there are exactly five factors you need to consider.
These factors will dictate what type of indoor LED screen you will need to get.
The first thing you need to consider is the view angle. It would help if you thought about how your audience will view the screen. Does it need to be seen from any angle? Do you need a wider screen to display everything you will need? There is something you will need to consider.

Brightness is another factor that you have to take into account. The standard brightness for indoor is 800-1200 nits, so you will need to make sure that the indoor LED screen you get is somewhere around that brightness range.

Flatness is another thing you need to consider before buying an indoor LED screen. The standard flatness is ±1 mm. So make sure to ask if the LED screen falls under that standard. Normally, LED screens with die-cast aluminum cabinets are the best choice for indoor LED screens.
You also have to consider the type of LED you want to use. There are two types of LEDs for indoor use. One is the white SMD LED, and the other is the black SMD LED. The black SMD LEDs are used mostly for the pixel pitch, which is lower than 5mm. If that's the case, then it is best to choose black LEDs.

Lastly, you have to check if there are dead pixels. An LED screen is made up of many small pixel LEDs. So naturally, fewer dead pixels will result in a better display. There are ways to check if there are dead pixels. A simple internet search will lead you to several dead pixel tests you can do.
By making sure you consider these five factors, you will choose the right indoor LED screen for your needs.
FAQ1: How can I receive the indoor LED screen in my country?
Ordering from trusted LED screen manufacturers is fairly easy.
If you have already tried importing China's goods before, you can ask your freight forwarder to come directly to our factory to get the goods.
We will be able to set a time for them to pick up your order.
If your freight forwarder doesn't do that kind of thing, we can arrange to deliver the order to the port by truck.
If you have not tried importing China's goods, there's an easier and safer way to do the transaction.
We can directly send your order to your local port, airport, or warehouse/company by sea, air, or door-to-door delivery.
FAQ2: How about the delivery time?
We really value our client's time.
That is why our company's focus is always on product quality and customer satisfaction.
That is why all the goods are produced according to the order of the client.
This way, we can guarantee that the goods are always newly made.
We also guarantee that we will not sell the stocks that have been placed for a long time.
The production of an indoor LED display below 100 square meters will usually take around 15-20 working days.
Anything beyond that will take longer, but the quality is still guaranteed to be in a perfect working state before shipment. 
Quickly have the price for your project