The sports field has always had a stable and directional audience. In the digital advertising era, the sports field has attracted many advertisers; LED display has become the digital advertising era's carrier
Perimeter LED screens
Digital LED screen for advertising in the sports stadiums on the ground as one round
Rental LED screen
Quick assembling and disassembling with the quick locks
Outdoor LED screens
High brightness, waterproof quality LED screen installed in outside
Indoor LED screens
LED screens in the storefronts and windows to attract more traffics
How does an LED screen help for sport
Create the ultimate fan experience: No matter who you're cheering for, the sporty LED display will ensure you never miss a moment and will allow you to participate in events, interact with competitors, show fan videos or in-game entertainment, allowing You have a feeling of being up close and personal, which inspires enthusiasm and an impressive experience for fans to become loyal fans.
High-return investment projects: Even if you only have one LED display in the stadium, many sponsors will take the initiative to seek cooperation with you, hoping to use it to promote their brand, increase the company's influence, and allow fans to see advertisements, thereby stimulating consumption, such a virtuous circle, you can have a lot of advertising rent, and advertisers not only increase their influence but also increase economic income.
"Viral" spread effect: The motion LED display is broadcast live to thousands of viewers with high brightness, superzoom, and real-time broadcast function, it can become the focus of the public as a carefully planned game, or it can be set as a public topic tools to increase exposure rapidly. For example, the video of "Kiss Cam" in the interactive session of NBA events has been enthusiastically loved by hundreds of thousands to thousands of people, even though it has been many years in the past.
Wide applications: LED displays to shine in sports events and play a beautiful stage charm in sports' opening and closing ceremonies. At the same time, from the entrance to the stadium's exit, the information transmission outside the stadium is equally important. Without its broadcasts and prompts, they are missing moments on the field because going to the bathroom can happen in many places, such as stadium parking lots, retail stores, restaurants, and more.
2023 New LED Screen Price Check
Quick and easy: Enter your specifications and get a quote in one business day
Where does the LED screen used for sport
Find the right place in your sport to install the LED screen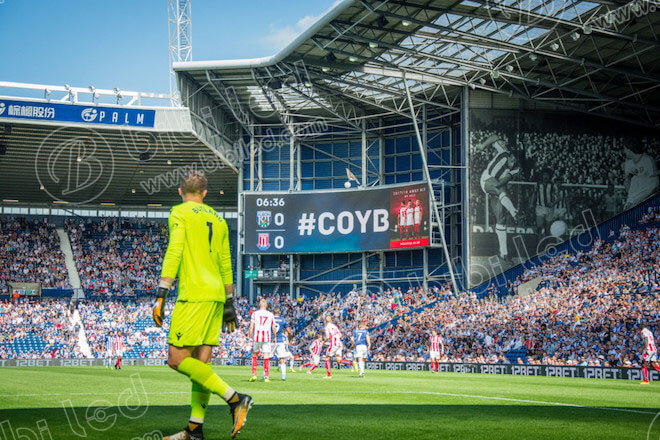 Outdoor Stadium/Arena/Skating Rink Peripheral LED Displays

1) Attracts thousands of fans in the stadium:

Even when fans are far away from the game, the outdoor LED billboard can clearly and smoothly show the game's moments and stars' faces, arousing the passion and attention of thousands of fans and bringing the atmosphere to the climax of the game.

2) Provide fan engagement content:

LED displays can show cheerleading video messages and directions to the fan zone during the game.

3) Dynamic advertising platform for regional partners:

Sponsors run sports-related advertisements that increase exposure and fans' willingness to pay for them, such as apparel, beverages, decorations, etc.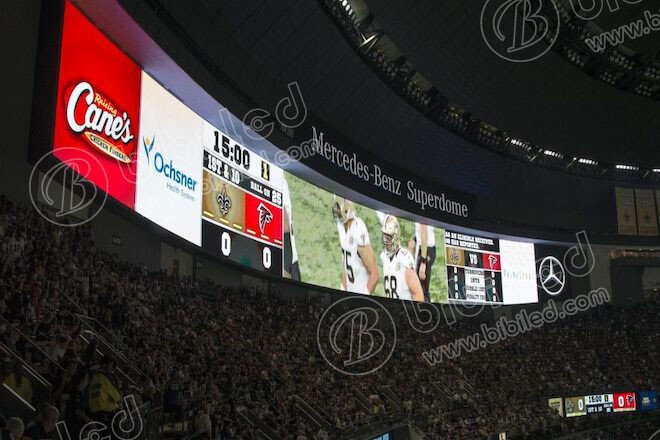 Indoor Giant Sports LED Display

1) Stadium must-haves:

Customizable in size to fit the venue, large LED screens allow the stage to interact with fans, increase other marketing opportunities for sponsors, and broadcast the action in real-time, allowing spectators to see the game and the advertising content without taking their eyes off the big LED screens.

2) Advertise:

Expand your business platform to attract fans and reach commercial value hours before launch.

3) Interview center:

Provide dynamic real-time content such as pre-game stats and social media interaction, interviews, team lineups, and game highlights.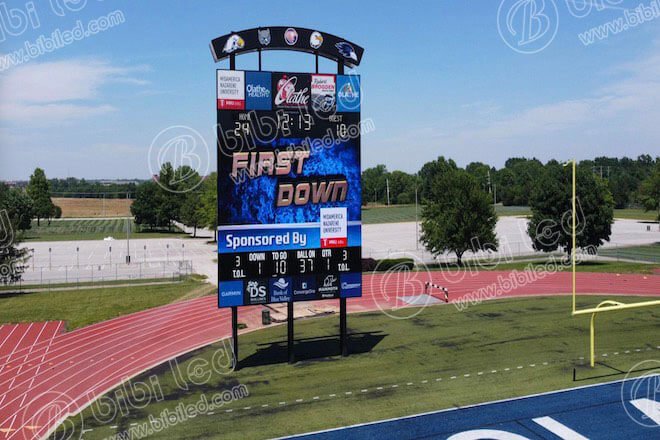 LED Sports Scoreboard

1) A must for stadiums:

Scoreboard LED screens are suitable for all environments; the scoreboard, as the name suggests, displays the scores of both sides of the game and can directly broadcast fan broadcasts or live events, which helps to increase fan engagement.

For example, in the most exciting moments, live soccer can show the players' expressions and superb skills in high-definition detail, enough to drive fans crazy.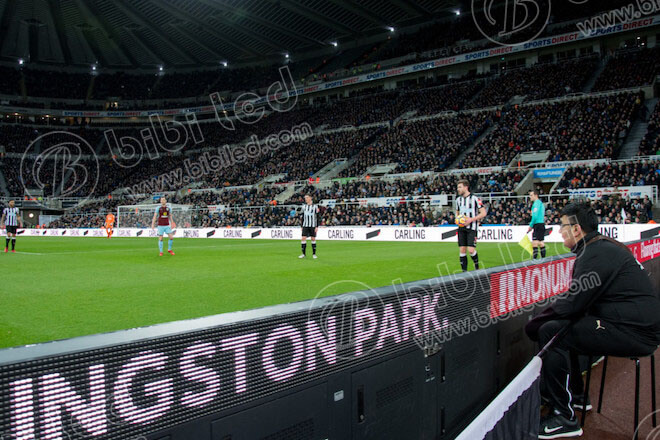 Sports Fence LED Screen

1) Display Advertising:

Perimeter LED display Installed primarily on a stadium or arena's seating level and fenced around the arena's floor to create an endless loop of advertising or information. Cut to practical information in real-time to increase fan engagement while providing great marketing opportunities to create value for sponsors.

For example, sponsor Coca-Cola ads on maintenance block screens. People on the site and media shots can easily capture Coca-Cola ads and post them on social media to promote the business and get more people to buy.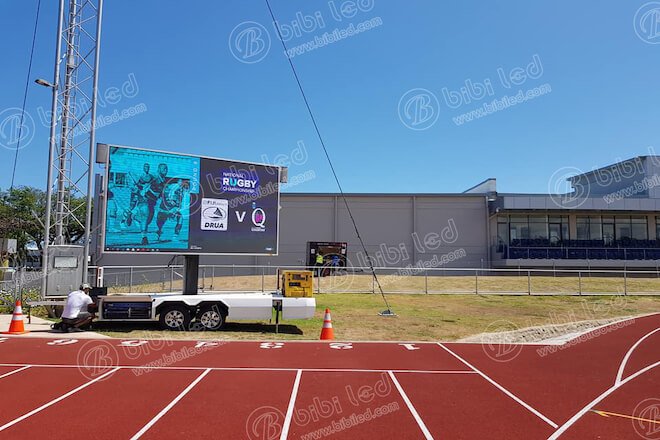 Launching outdoor event broadcasting

1) Fast installation and transportation:

The best advantage of the LED screen on trucks and trailers is convenience. LED screen mounted on truck and trailer can be set up within 15minutes at the site. You do not have to hire more workers to install the LED display for outdoor event broadcasting, which will help you reduce operating costs and time costs.

2) Available for various applications:

LED screens on vehicles can be widely used in many kinds of broadcasting events such as swimming, cycling, horse racing, football match, the basketball match, TV broadcasting, etc.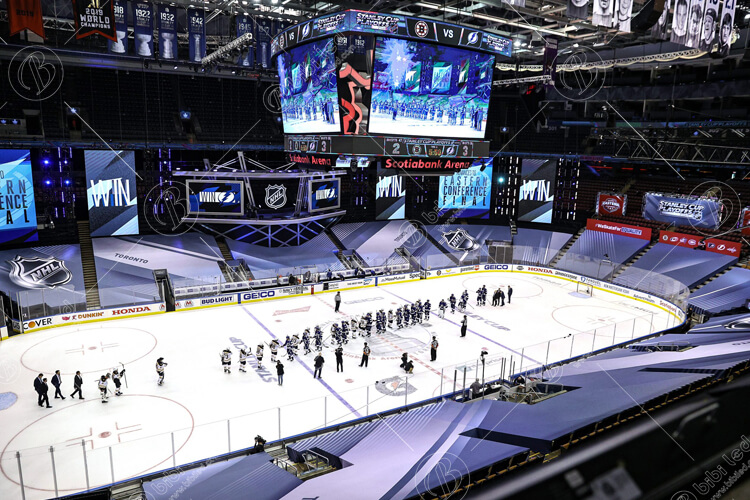 Indoor Live Events

1) Ultra-HD display, restore the scene:

Indoor fixed installation LED display. It has a clear picture quality and colorful picture that greatly restores the scene so that the viewer is quickly immersed in the event, igniting sports fans' passion.

2) Activity site layout flexible:

Using the rental LED screen, can be indoor and outdoor layout event watch place, installation is simple, convenient transportation, has a strong restructuring, according to the venue's requirements to decide the size of the LED display screen.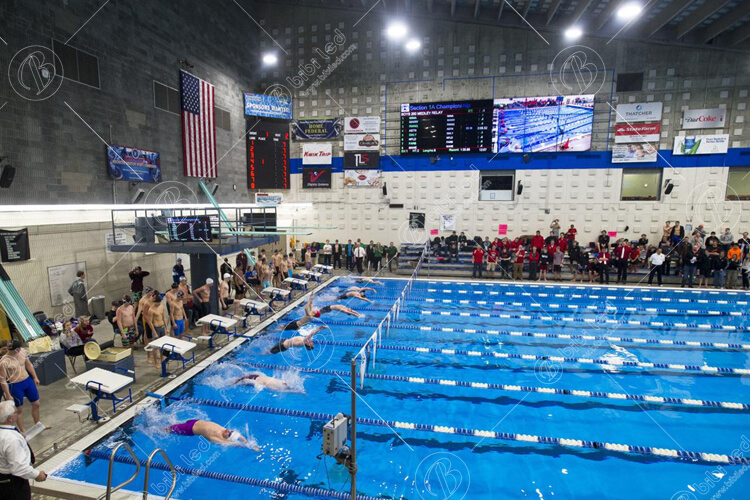 Swimming events

Swimming events are designed to resemble basketball games, with the spectator seating remaining the same and the competition area replaced by a lane.

This type of arena is "centralized" and is usually designed as follows.

1) use a broadcast screen to focus on a specific racer and broadcast his swim details.

2) using a scoreboard to register scores for different countries/teams and related information.

3) The perimeter LED screen will play the team LOGO or advertisements in a circle around the race track and on a certain floor of the spectator stand.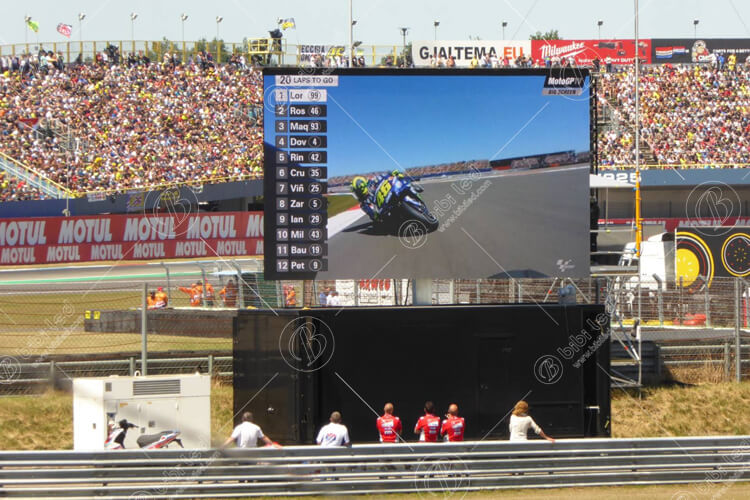 Outdoor racing events

In recent years, extreme outdoor sports have become the focus of attention, and racing is one of them.

Unlike soccer and other outdoor events, racing requires more safety and attention to the different teams' image.

Therefore, specific scenarios are also different for outdoor events.

1) A reminder LED screen is used to introduce the race theme and team information at the start of the race and the team start point.

2) The use of perimeter LED screens for advertising purposes is generally installed at the spectator level rather than at the edge of the arena for security reasons.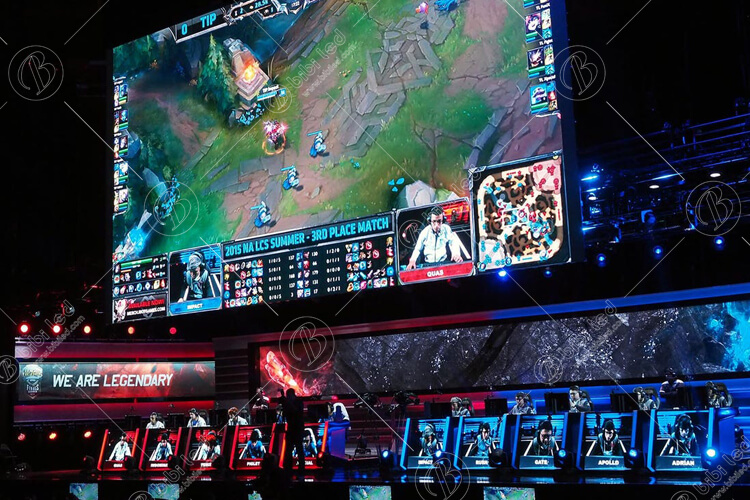 Computer game competitions

While computer games and mobile games were popular, various gaming-themed eSports events were born.

Once again, LED screens are the key protagonists, providing a great deal of imagination in running the games.

The main consumers of gaming events are Generation "Z" users (people born between 1995 and 2009).

They are sensory stimulation seekers, aesthetically pleasing in terms of beauty and richness, and enjoy group revelry.

The application of LED big screens in the eSports arena can meet these three needs.

Secondly, with the development of technology and the application of AI, AR, and VR, it will be possible to unleash visual creativity in combination with tournaments.

It's no secret that LED displays to bring fans an uplifting experience of live sporting events these days. More than ever, organizers focus on the passionate atmosphere in fans' stadiums, increasing advertising revenue and improving fan satisfaction. Spend.
Do you have a large-scale event about to be held, faced with a wide variety of LED screens, do not know how to choose? Not sure which sports LED screen to choose to match the venue, number of people, and event type? I don't know how to use the sports LED display to create more creative activities and stimulate higher communication value.
Bibi Led provides you with a one-stop solution for LED displays. We have LED displays for different purposes in sports events. These include broadcast LED screens, information LED screens, LED fence screens, four-sided LED screens, scoreboard LED screens, creative LED screens, etc.
2023 New LED Screen Price Check
Quick and easy: Enter your specifications and get a quote in one business day