How LED Screen Helps For Sport ?
The sports field has always had a stable and directional audience. In the digital advertising era, the sports field has attracted many advertisers; LED display has become the digital advertising era's carrier. Hold thousands of people of the sports field, tens of thousands of people of the audience, with LED display magnification function, let every audience see the athlete's action. This is what the LED screen can do.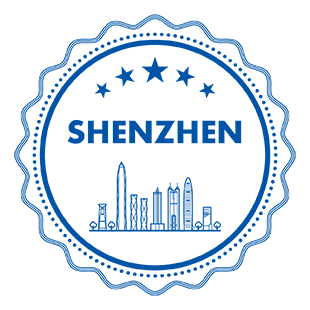 Through the LED display's magnification function, the audience can see the athlete's expression and movement from dozens of meters away.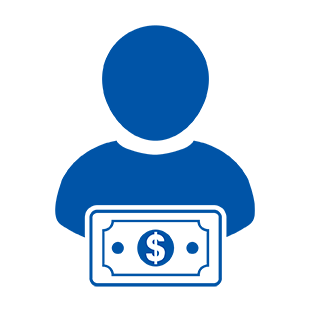 It makes a profound impact, is more intuitively engaging, and willing to share with others, thus making the advertising on the sports field more popular.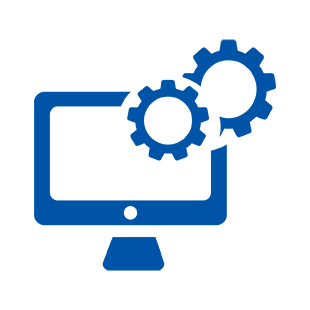 It can be used both indoors and outdoors for greater flexibility, depending on the requirements.
Quickly have the price for your church
Where The LED Screen Used in Sport
Find the right place in your sport to install the LED screen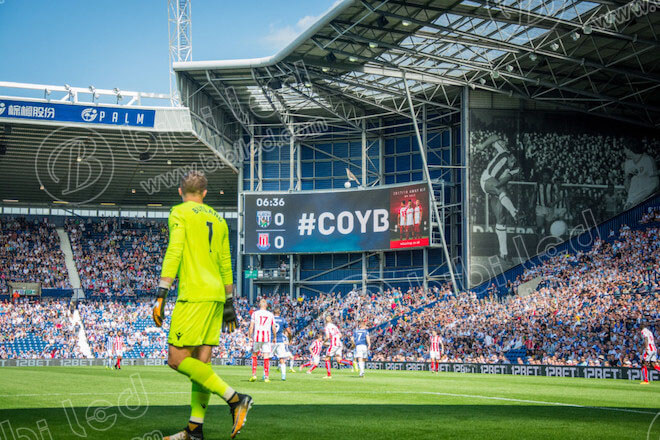 Outdoor Stadium/Arena/Skating Rink Peripheral LED Displays
Attracts thousands of fans in the stadium: Even when fans are far away from the game, the LED display can clearly and smoothly show the game's moments and stars' faces, arousing the passion and attention of thousands of fans and bringing the atmosphere to the climax of the game.
Provide fan engagement content: LED displays can show cheerleading video messages and directions to the fan zone during the game.
Dynamic advertising platform for regional partners: Sponsors run sports-related advertisements that increase exposure and fans' willingness to pay for them, such as apparel, beverages, decorations, etc.
Indoor Giant Sports LED Display
Stadium must-haves: Customizable in size to fit the venue, large LED screens allow the stage to interact with fans, increase other marketing opportunities for sponsors, and broadcast the action in real-time, allowing spectators to see the game and the advertising content without taking their eyes off the big LED screens.
Advertise: Expand your business platform to attract fans and reach commercial value hours before launch.
Interview center:Provide dynamic real-time content such as pre-game stats and social media interaction, interviews, team lineups, and game highlights.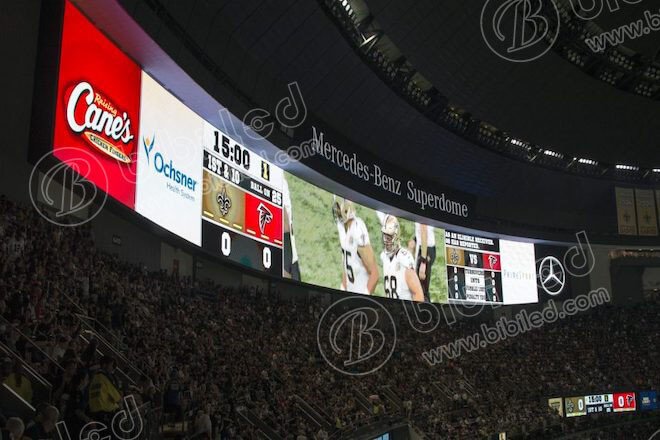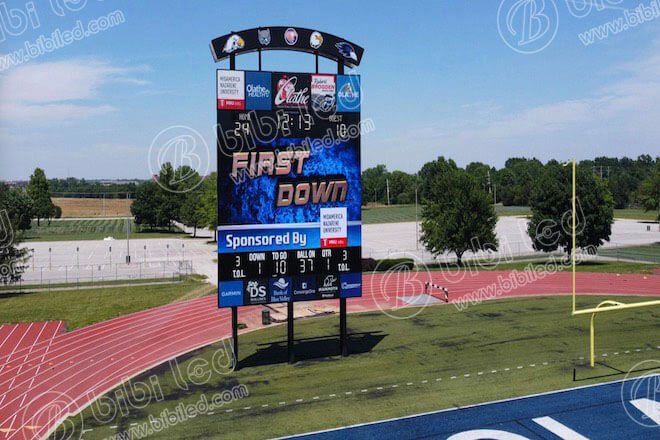 A must for stadiums: scoreboard LED screens are suitable for all environments; the scoreboard, as the name suggests, displays the scores of both sides of the game, and can directly broadcast fan broadcasts or live events, which helps to increase fan engagement.
For example, in the most exciting moments, live soccer can show the players' expressions and superb skills in high-definition detail, enough to drive fans crazy.
Display Advertising: Installed primarily on a stadium or arena's seating level and fenced around the arena's floor to create an endless loop of advertising or information. Cut to practical information in real-time to increase fan engagement while providing great marketing opportunities to create value for sponsors.
For example, sponsor Coca-Cola places ads on maintenance block screens. Both people on the site and media shots can easily capture Coca-Cola ads and post them on social media to promote the business and get more people to buy.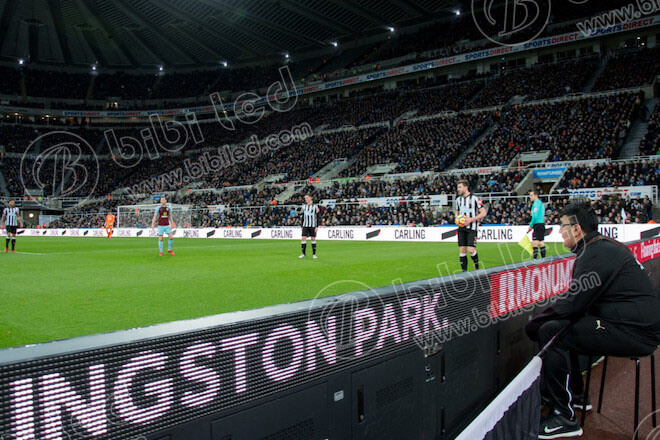 Related LED Screen Products
Choose the right LED screen products for your sport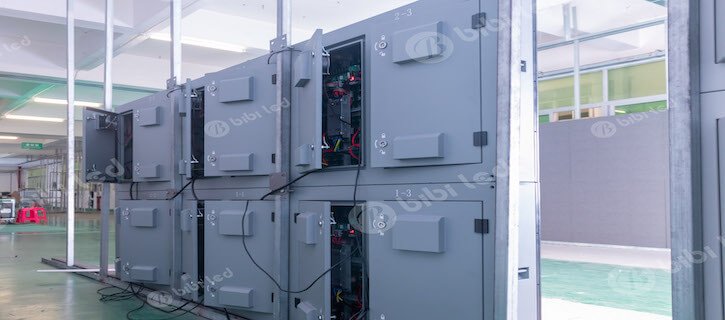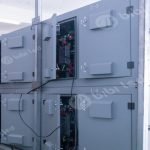 Outdoor LED Billboard
CS Series
CS Series Outdoor LED Billboard is used for commercial adveritsing purpose.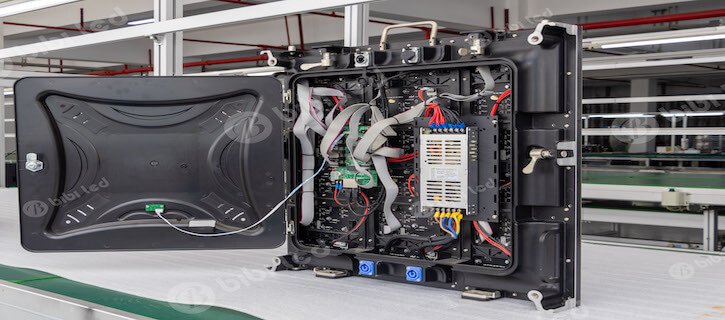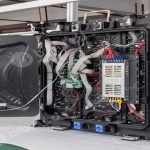 Indoor LED Screen
CI Series
CI Series Indoor LED Screen is used for stadiums & arenas, exhibitions & conferences, schools & universities, airports, bus & rail stations, museums & visitor attractions, indoor digital advertising, etc.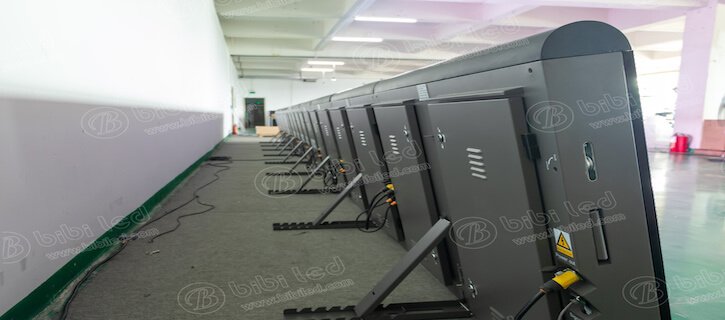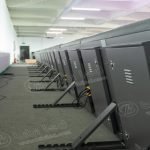 Sport LED Screen
FS Series
FS Series Perimeter LED Screen is used for stadiums, sports halls, multi-sports facilities, racecourses, and other professional sports applications.
Get the solution for your sport NOW!
Your projects are always very welcome to get the customized solution.