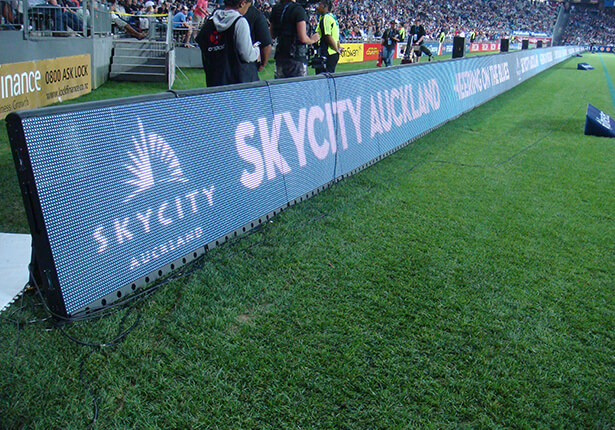 Perimeter LED display

Soft masks and soft pillows to protect the sportsman

The high refresh rate to achieve flicker-free video broadcast for multi-channel secondary spread

Adjustable independent back support to make it stand along and ensure the view angles

Easy transport with our flight case packing and easy assemble and disassemble with our quick power and signal connectors

2023 New LED Screen Price Check
Quick and easy: Enter your specifications and get a quote in one business day
Who needs an perimeter LED display?
There are many benefits to investing in perimeter LED displays. Almost all large stadiums will have LED perimeter screens. The perimeter LED screen continuously broadcasts advertisements in the large traffic stadiums. Many international brands have adopted LED perimeter screens in many top competitions. They frequently appear in the audience's vision to continue to enhance the brand image and popularity.
In a large stadium, the place can accommodate tens of thousands of people. In addition to the stadium, millions of people watch sports events through other media platforms. At this time, brand promotion and advertising on a high-quality LED perimeter screen is a perfect choice, bringing more advertising opportunities.
What is an perimeter LED display?
The perimeter LED screen is an LED display that is installed in a circle around the entire stadium
The perimeter LED display is used in stadium fencing advertising, and an information display can display any length of strip advertising. Each LED cabinet has individual support legs for independent support behind the cabinet, and the soft mask and top impact cushion prevent sportspeople from hitting the LED screen.
The perimeter LED display can use for a lot of sports games, indoor: basketball, volleyball, indoor football, ice hockey games, skating games, badminton, gymnastics. Outdoors include football, triathlon, and so on.
The perimeter LED screen usually has a large area, hundreds of square meters, but the height is about one meter, a super-long strip of LED display used for advertising. The perimeter LED screen is based on the audience flow of the stadium, the audience flow of online live broadcast and rebroadcasting, and the second communication flow shared on social platforms when some players have highlights. The super large and sustainable communication above makes the perimeter LED screens the necessary advertising media tool for all large stadiums.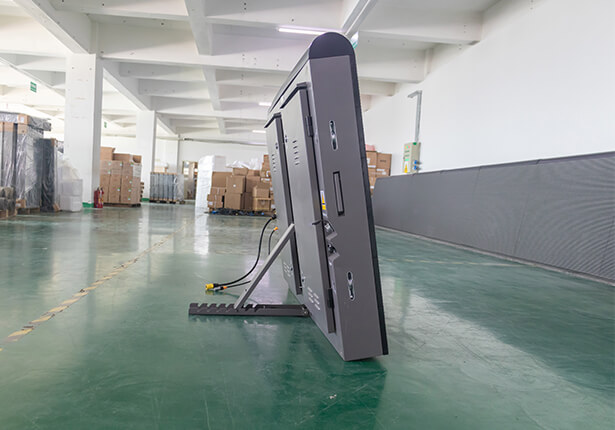 Perimeter LED screen technical features
Choosing a good perimeter LED screen requires a clear understanding of its brightness, refresh rate, and viewing angle, these are particularly important parameters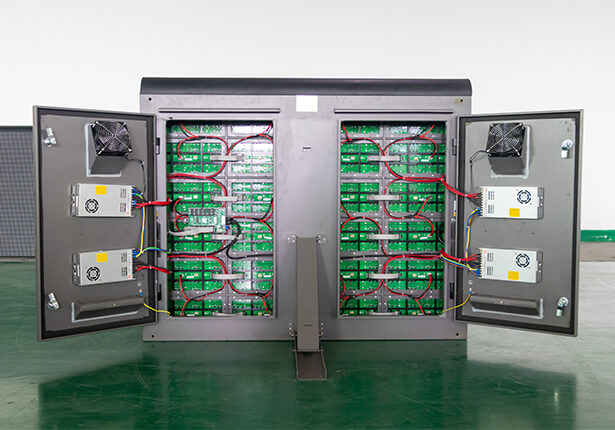 The perimeter LED screens appear on different stadiums of different sizes and are mainly used to broadcast advertisements. When we need to buy an LED perimeter screen, we need to understand several of its characteristics.
First of all, the parameter we need to understand is the refresh rate. Generally, there are professional cameras on-site to shoot videos for live broadcasts or later replays in general events, so we need to use at least a 3840Hz refresh rate to achieve a flicker-free so that the video broadcasted by the camera will be displayed very clearly.
Secondly, the perimeter LED screen is installed on the court, very close to the players. Our perimeter LED screen needs to be designed to protect the players to avoid injuries when they accidentally hit the fence LED screen.
Then, some fence LED screens often need to be moved to different stadiums for use. When choosing fence LED screens, fast power signal connectors and flight case packaging will be used, so that it will be very convenient and fast when installing, disassembling, and transporting.
Finally, most of the events are live broadcasts. In order to take into account that the perimeter LED screen is malfunctioning when it is in use, you can choose a dual power supply and system backup, so that when there is a power supply in the perimeter LED screen or the system has a problem, the perimeter LED screen can continually work be used by the backup power supply and the system.
Of course, there are many details to consider when choosing a suitable perimeter LED screen. For example, adjustable viewing angle and independent support of the rear bracket. The brightness adjustment function can adapt to different places to avoid too high a brightness blind the players vision. Ultra-long-distance control equipment, Use fast power and signal connectors, avoid power and signal connectors at the bottom of the LED screen, water resistance, etc. When you need to purchase a perimeter LED screen, you can contact us to get the most professional solution.
ITEM
UNIT
Description
Pixel Pitch
mm
8, 10
Brightness
Nits
Up to 6500
Refresh Rate
Hz

>3840

Key Point
Protection design, high refresh rate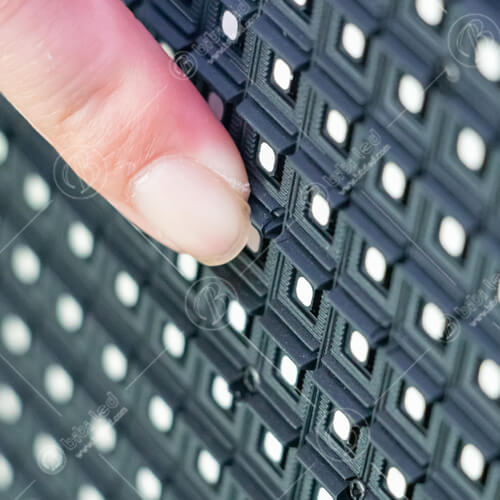 Protection design
When a sports game is playing, the competition is explosive, and players will possibly hit the perimeter LED screen on the field. Our perimeter LED screen uses a soft mask design and a soft pillow on the top, which greatly reduces the risk of hurting the players.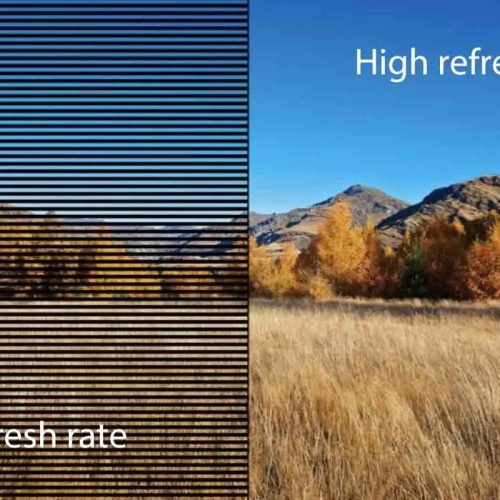 Refresh rate
The perimeter LED screen needs to use at least a high refresh rate of up to 3840HZ. Under the shooting of professional cameras, clear pictures and videos can be seen in live broadcasts, which fully meets the requirements of live broadcast without flicker, to carry out the secondary spared of high-definition images and videos perfectly.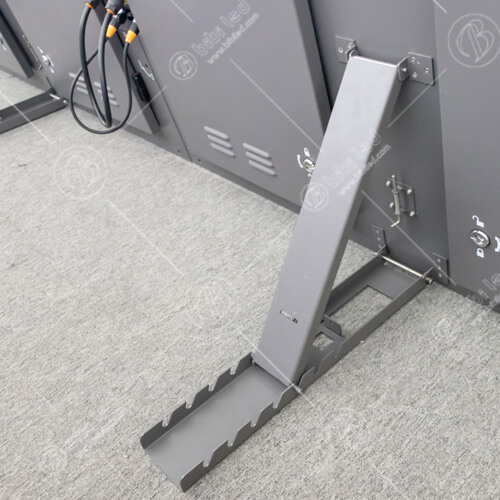 Adjustable back support
The perimeter LED screen itself is equipped with an adjustable independent support bracket, which realizes an adjustable viewing angle, covers more audiences, and achieves the largest advertising display. The independently supported bracket allows the LED screen to be installed without additional structure so that the LED screen can be installed separately on the sports game site.
2023 New LED Screen Price Check
Quick and easy: Enter your specifications and get a quote in one business day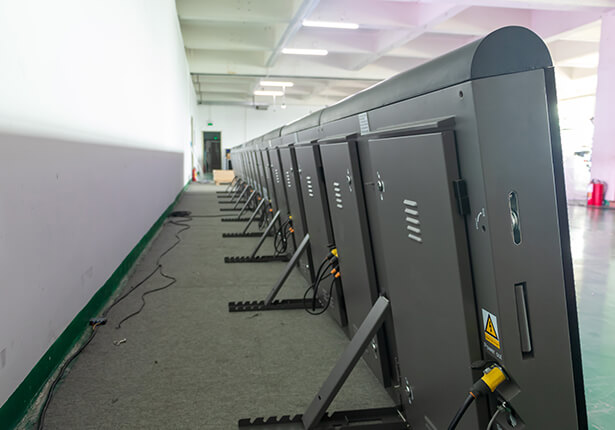 Perimeter LED display setup

The installation method of the stadium perimeter LED screen is very simple, and it can be installed directly without additional installation structure. The installation steps are as follows:

#1 Open the rear bracket of the LED screen, set the angle, there are 45 degrees, 90 degrees, and then put the LED screen on the ground.

#2 Open the side locks at the LED screen, connect each LED cabinet tightly.

#3 Connect the network cable and power cable of each perimeter LED screen in turn. We are equipped with fast lock connectors, which can be directly connected quickly.

#4 After connecting all the wires, you can turn on the power to light up. Since the distance from the control room to the perimeter LED screen is usually more than 100 meters, we will need to use fiber optic cables and fiber optic equipment for signal transmission.

#5 Use discount software that has been downloaded in advance and applied to perimeter LED screens. We have our specific discount software to upload and play advertisements.

Since the perimeter LED screen is a live broadcast LED display, it is very important to arrive at the stadium in advance to install it and test whether all functions are normal.

What benefit can perimeter LED screen bring to you?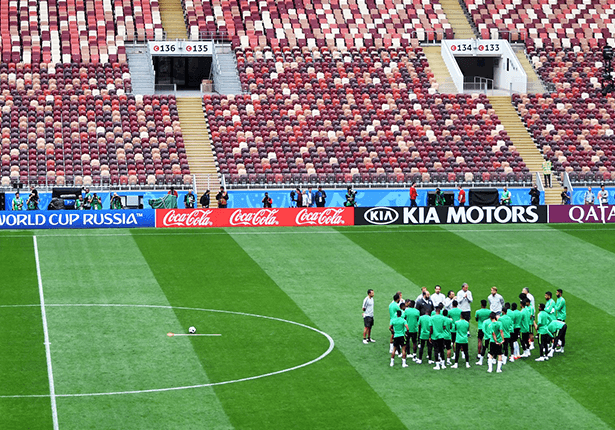 The advertising spread methods of the perimeter LED screen are quite a lot, it has both online and offline.
The sports perimeter LED screens can be disseminated through multiple channels such as audience onsite watching, live broadcast, social media, etc.
Due to the multi-channel of communication methods, the perimeter LED screen can be transmitted unlimited of time and location.
Appearing frequently in the great advertising display, thereby increasing their satisfaction with advertising and the repurchase rate.
Perimeter LED screens' traffic can be more
How to choose a reliable perimeter LED screen supplier?
In China, you can find many suppliers of perimeter LED screens. You can use the following information as your reference for choosing the best supplier to ensure that you can buy the best quality perimeter LED screens.
#1 Customer feedback. Look for feedback from previous customers' reviews, and find them for reference, to better understand their quality, professionalism, and service of the perimeter LED screen
#2 Years. The history LED display suppliers can often rely on experience to provide more professional solutions and services. Suppliers with longer years think that their past services and products are very reliable so that they can get long-term support from customers
#3 Serious workers. Working with people with serious working attitudes often makes you feel comfortable placing the order to them for production. You can judge whether they are serious partners by confirming the solution with them.
Bibi Led always serves our customers with a professional, serious, and long-term cooperative working attitude. You can choose to cooperate with Bibi Led with confidence.
2023 New LED Screen Price Check
Quick and easy: Enter your specifications and get a quote in one business day