The perimeter LED display is used in stadium fencing advertising, and an information display can display any length of strip advertising. Each LED cabinet has individual support legs for independent support behind the cabinet, and the soft mask and top impact cushion prevent sportspeople from hitting the LED screen.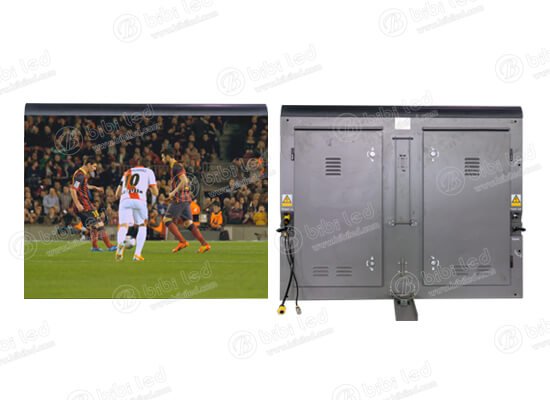 Quickly get 2021 New Price!
FS Series Quality Inspection Video
Quality not only means excellence but also reliability
Perimeter LED Display Screen
FS Series is a perimeter LED screen display used for sports games advertising.
It has a specific soft mask, soft top cover, and back support to make it in one raw and long width design.
FS Series is the right one to choose if you need stable installation with a heavy steel cabinet.
Pay your cost for the details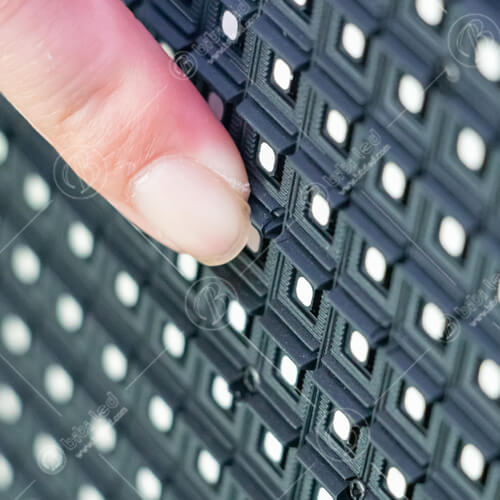 Considering the speed and impact of the players, soft mask covers on the surface of the LED displays to protect the players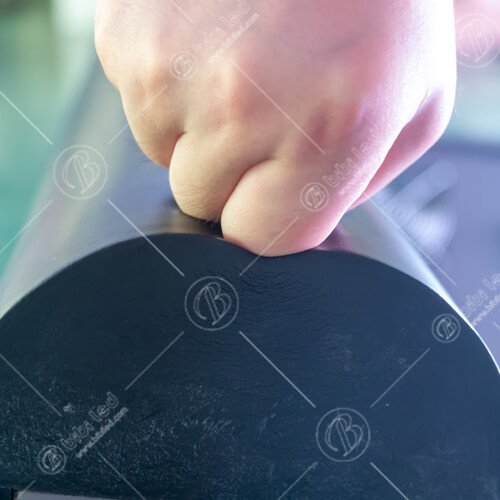 Top protect rubber of the cabinet to protect the players just in case if the players hit the perimeter LED screen with any hurt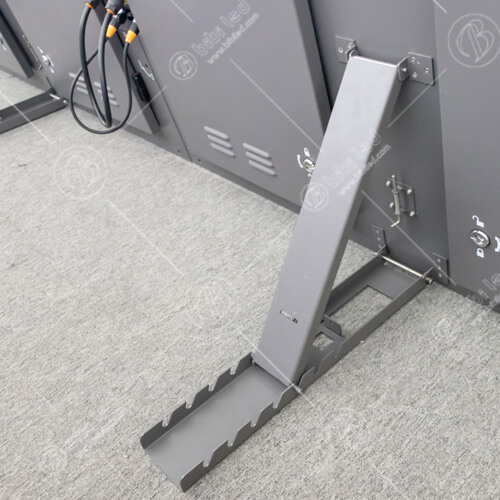 Each cabinet has back support, it is able to make the LED screen stand without the structure on the ground to have a better view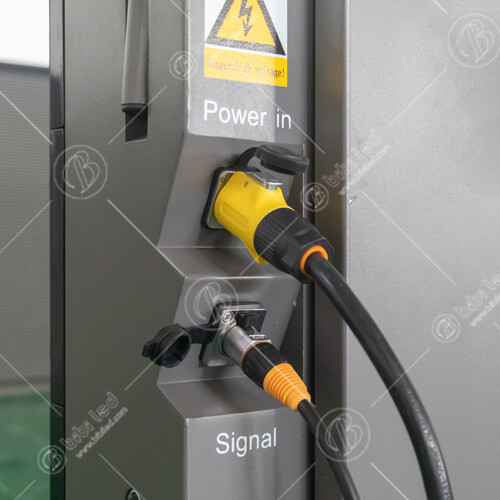 With the power and data connectors, the perimeter LED screen could set up more quickly during the sports game event
Friendly Tips: To ensure that you could make the correct solution of our FS Serice perimeter LED display.
Please continue to read the following introduction and download our specification.
Can't find what you are looking for? Contact us.
Your email will be responded to within 1 business day.
ITEM
UNIT
P8
P10
Pixel pitch
mm
8
10
LED type
N/A
SMD 3 in 1
Pixel density
pixels/m2
262144
147456
Module size(WxH)
mm
320×160
Module resolution
pixels
40×20
32×16
Cabinet size
mm
1280×960/ 960×960
Cabinet resolution
pixels
160×120/ 120×120
128×96/ 96×96
Driving method
N/A
1/5
1/2
Material
N/A
Steel/ Aluminum
Weight
kg/m2
55/ 45
Brightness
nits
5500 ~ 7000
Rrefresh rate
hz
≥3840
Gray scale
bit
≥14
Colour temperature
Deg.K
3,200 ~ 9,300
Brightness control
N/A
255
Contrast ratio
N/A
3000:1
Video angle H
deg.
140
Video angle V
deg.
140
Input AC operation
volt
AC90~264
Power consumption(Max/Avg)
w/m2
860/320
Storage tem.
F/C
-4 ~ 140F/-20C ~ +60C
Storage humidity
RH
10%~85%
Life time(50% brightness)
hour
100,000
Input signal
N/A
DVI, HDMI, VGA, S-video, etc