The perimeter LED display is used in stadium fencing advertising, and an information display can display any length of strip advertising. Each LED cabinet has individual support legs for independent support behind the cabinet, and the soft mask and top impact cushion prevent sportspeople from hitting the LED screen.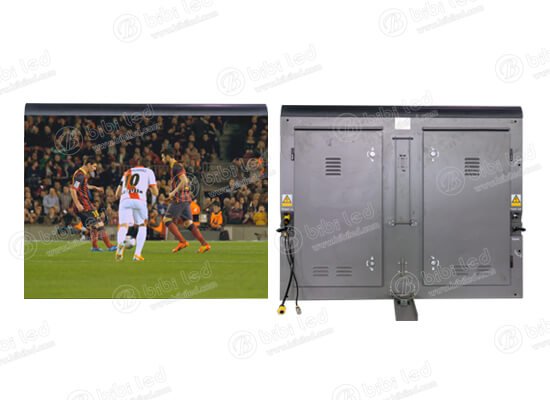 Quickly get 2020 New Price!
FS Series Quality Inspection Video
Perimeter LED Display Screen
FS Series is an perimeter LED screen display used for sport games advertising.
It has specific with soft mask, soft top cover and back support to make it in one raw and long width design.
FS Series is the right one to choose if you need permanent installation with heavy steel cabinet.
Friendly Tips: To ensure the you could make the correct solution of our FS Serice perimeter LED display.
Please continual to read the following introduction and download our speficitation.
Can't find what you are looking for? Contact us.
Your email will be responed within 1 business day