The installation of LED displays in hotels not only increases the competitive advantage and enhances the impact of the hotel, but also provides a higher quality service experience for customers
Indoor LED screens
LED screens in the storefronts and windows to attract more traffics
Floor LED screen
The floor LED screen brings a lot of passion and interactivity to the display field
Flexible LED screens
It can be bent 180 degrees and created into various curved and wavy shapes.
Outdoor LED screens
High brightness, waterproof quality LED screen installed in outside
How does an LED screen help for hotel
Quality service experience
The LED display is not only a visual attraction; it is to provide better service for passengers, the LED display is more responsive to customers, customers can save time and facilitate handling things by obtaining information in advance, and also strengthen the, For example, hotel room rates, hotel events, directions, emergencies, etc.
Unique hotel impression
In an era where traffic is king, building a hotel with its traffic is necessary. How to attract more people to come and make more people willing to share the hotel? In addition to high-quality services and facilities, a very good and eye-catching art design building is needed. The LED display is a good choice. He can change the theme color according to the hotel's requirements and simulate an immersive experience, making people very impressed. I couldn't resist sharing it with others.
Increase revenue
Most hotels are high-traffic areas, and the advertising LED displays can promote their brands for hotels, show the best revenue-generating advertising opportunities, and enable hotels to successfully sell better rooms or tickets to local attractions, update local temperatures, travel. At the same time, it can inform the hotel that it can undertake various large-scale activities, such as annual meetings, training, birthday parties, wedding ceremonies, etc., which can increase its income.
Organize event
A large hotel that can hold multiple events at the same time, whether it is a conference, an annual meeting, or a wedding, the indoor LED display can meet different needs and is very suitable for creating an atmosphere. Can better understand the training content.
2023 New LED Screen Price Check
Quick and easy: Enter your specifications and get a quote in one business day
Where does the LED screen used for hotel
Find the right place in your hotel to install the LED screen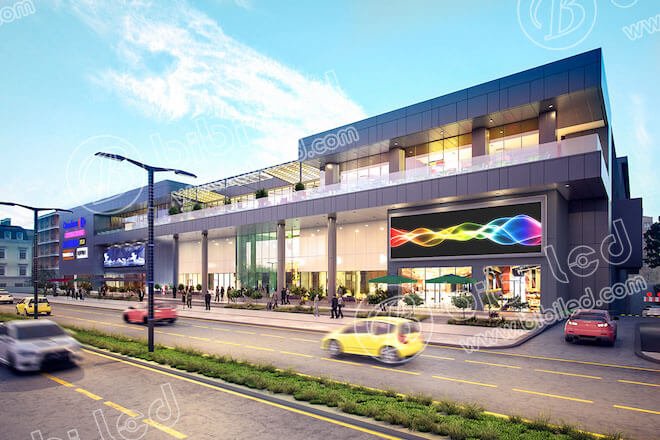 Hotel Entrance

1) Advertise and increase revenue:

With eye-catching advertisements on LED displays, hotels can successfully advertise the best rooms or tickets to local attractions, travel tickets, food, etc., and increase revenue.

2) Attract advertising sponsors:

Outdoor LED billboard can bring many benefits, making more advertising sponsors willing to spend money on the LED display. This is undoubtedly an excellent win-win situation in the different precise periods for advertising.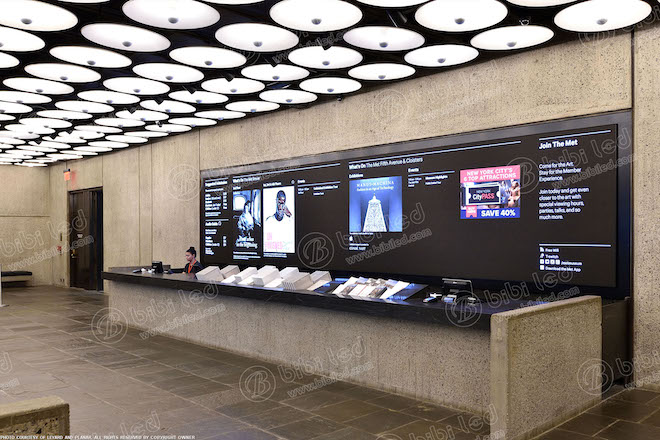 Hotel Lobby

1) Increase the efficiency of the hotel staff:

A hotel that can accommodate thousands of guests for multiple events at the same time, each person can access continually changing information such as hotel announcements and events, local attractions around the area, weather forecasts, hotel culture promotion, etc., greatly reducing the burden on front desk staff, faster response to customers and customers can also save time by getting information in advance.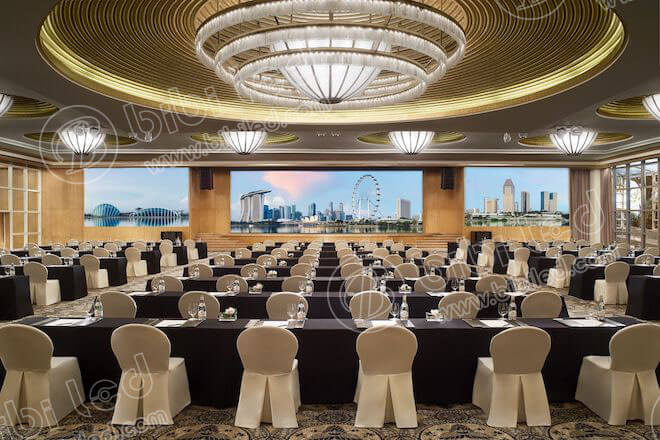 Conference Rooms

1) Easy to change the background wall, create a good atmosphere:

LED display can display text, pictures, and videos, can according to different activity needs, easy to change out of the different background, rendering an excellent environmental atmosphere, such as the wedding scene of romance and warmth, business meetings rigorous and calm, etc.

2) Let the meeting activity lively and interesting:

Indoor LED screen is not affected by the outside sunlight, without closing the window, it is not only stable brightness, clarity, and the picture quality is delicate and colorful. In the meeting, to explain a theme through text, pictures, and video multi-faceted form to explain the theme, let the audience simple to understand, willing to participate in it, let the dull meeting become interesting.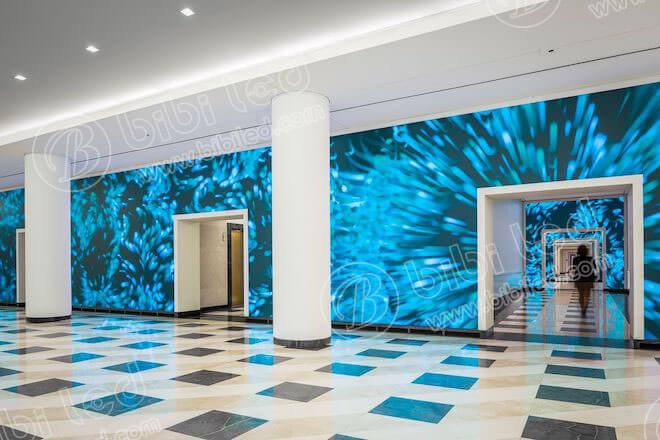 Hotel Decoration

1) Improve VIP-like experience:

When customers walk into the hotel, they are impressed by the LED display's creative design. It is like a work of art, making people feel like they are in the mood, cultivating their emotions, and entertaining them.

2) Increase the influence:

The shock of the art LED display works, easy to share to the network, to achieve rapid spread, more and more people will come to admire.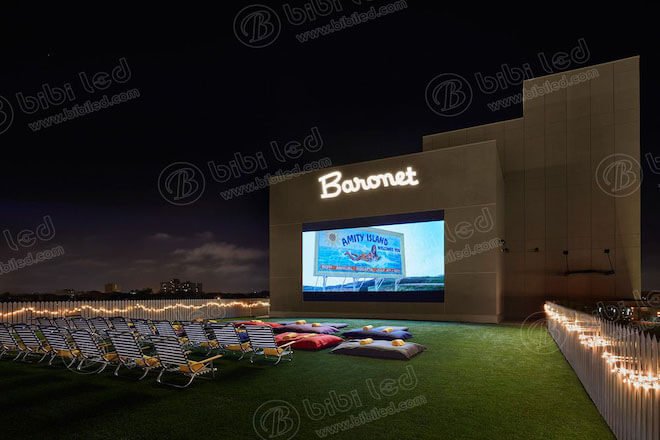 Hotel Rooftop Open-air Movies

1) Leisure and entertainment cultivate emotions:

Standing to the hotel rooftop, can enjoy the city's colorful night view, looking up at the stars, and like people to watch movies or a ball game, LED display HD, rich colors, improve the comfort of watching the restoration of the scene degree high.

The day can also hold activities and so on, and LED display will not because of the strong light during the day and affect the effect of high-definition, meet part of the need for the crowd's social activities and leisure and entertainment people.

In today's era, the goal of the hotel industry is always to find a better way to serve guests. LED displays can help hotels or companies play a role in a competitive business environment. LED displays feature eye-catching text and dynamic videos. Get people's attention.
The power of LED displays is that they can be customized and tailored to the unique needs of each hotel or exclusive branding while making their hotel experience easier by welcoming, entertaining, serving, informing, and protecting customers.
2023 New LED Screen Price Check
Quick and easy: Enter your specifications and get a quote in one business day