The naked eye 3D LED display screen is a new display technology. Compared with the traditional LED display, the biggest difference is that you can watch the realistic 3D animation visual effects without wearing 3D glasses.
3D LED The display screen has become the next focus of advertising display equipment, breaking the phenomenon of people's visual fatigue.
Indoor LED screens
LED screens in the storefronts and windows to attract more traffics
Outdoor LED screens
High brightness, waterproof quality LED screen installed in outside
Big LED screens
Huge LED billboard, the size is up to 100m2 for advertising purposes
.
Characteristics Of 3D Digital Billboards 

Provide a stunning visual experience
The 3D stereoscopic video effect displayed by the 3D LED display is more realistic and shocking than the static image, which brings a new experience and pleasure to the vision. 
Well-made 3D materials provide visual enjoyment for the public and particularly easily attract the public's attention.
Greater creative art space
The 3D LED display can provide graphic designers with expressing creative ideas and transforming them into art spaces in the form of advertisements, giving artists a new way to unleash their creativity.
2023 New LED Screen Price Check
Quick and easy: Enter your specifications and get a quote in one business day
Where Does The LED Screen Used For Naked 3D
Find the right place in your naked 3D to install the LED screen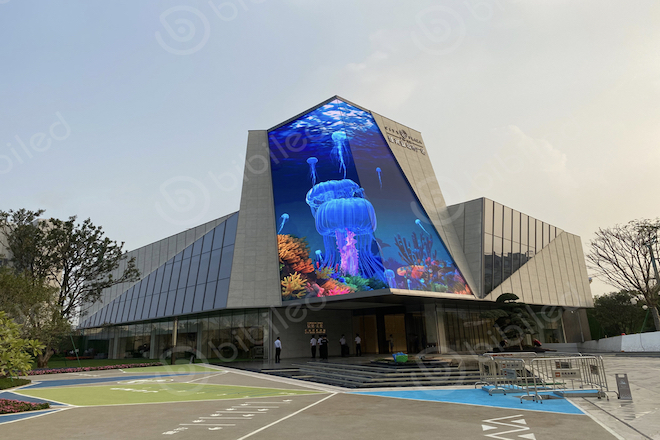 Indoor and outdoor business center

3D led screen can easily create a city logo; the display screen considers the architectural aesthetics and integrates with the business circle environment, showing a prosperous city. 


It has brand value, attracts many people and brand promotion, and installs the 3D LED display in the best viewing area for people's vision, bringing a more immersive experience to the audience, making people crazy to shoot and upload to social media.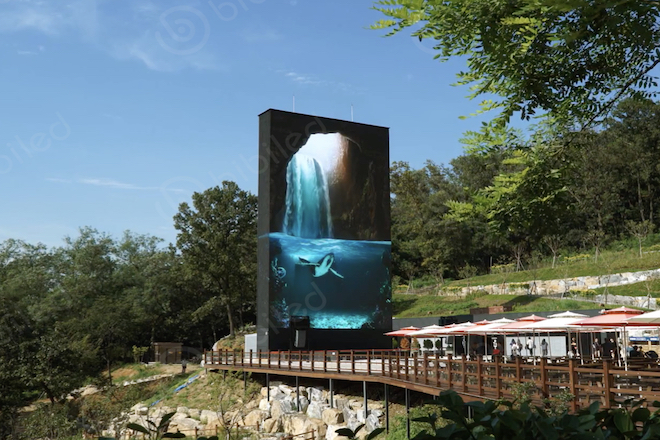 Garden

Create a public art media space, use 3D naked-eye LED displays and interactive equipment, and make the park buildings a landmark combining art and technology, attracting many people to visit and play.

For example: when you use your mobile phone to take pictures of your friends, the pictures are uploaded to the LED display screen in real-time through the software, showing 3D game special effects pictures, and you can print them out, which is a very happy thing.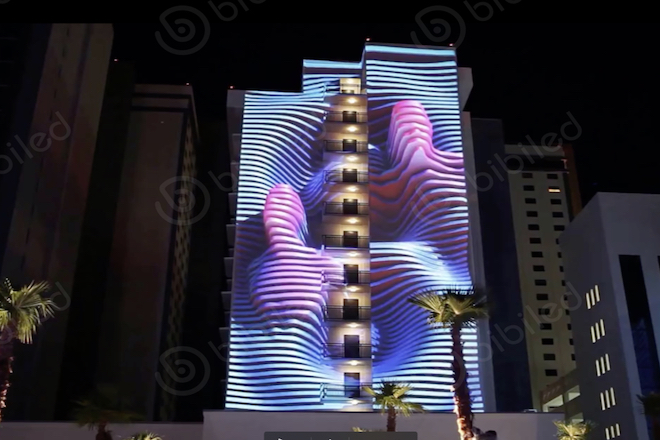 Old building renovation

The historical buildings in the CBD business district in the city's core are easily forgotten if they do not keep pace with the times; if you want to attract traffic again, installing LED displays is a good way..

For example, according to the architectural characteristics to create a nostalgic retro atmosphere, the use of a 3D naked-eye LED display to display the effect triggers the audience's memories, thereby creating commercial value.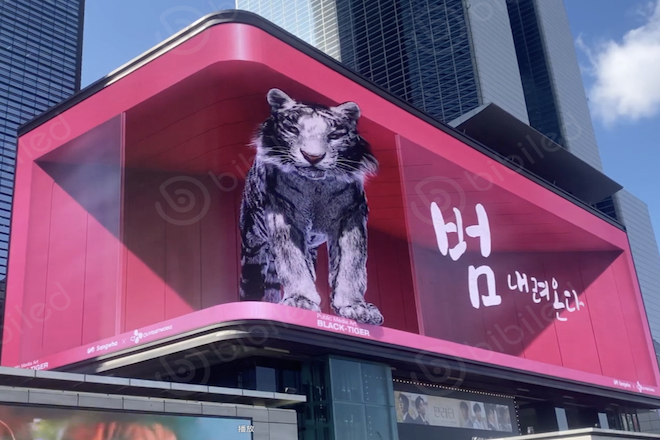 Crossroads/Streets

It is an excellent platform for branding and advertising the flow of people is very large. Pedestrians, drivers, and passengers passing by on the road are the main audience; the 3D naked-eye picture will be more impressive when waiting for a red light.

Using outdoor advertising LED displays for promotion and branding is nothing new.
"Special LED screen design + creative video material" realizes the naked-eye 3D display effect, which once again makes the display industry boil, so that 3D LED display is slowly becoming the mainstream of the world because it is more amazing in branding and advertising visual effects.
As an ISO 9001 certified LED display manufacturer, BIBILED strictly controls the quality of the display, and we can follow up with different standards such as CB, CE, RoHS, PSE, etc., according to your needs.
Bibi Led can provide you with the best-LED display according to your display needs for a naked-eye 3D display. We wholeheartedly provide you with one-stop solutions in LED display manufacturing, such as OEM, third-party product testing, installation plans and drawings, scene installation renderings, online factory viewing, etc., so you can focus on creating value for your customers.
2023 New LED Screen Price Check
Quick and easy: Enter your specifications and get a quote in one business day