LED screen for enterprise/government
An Outdoor LED billboard is a fixed installation in the outdoor environment that can play dynamic advertising, used in the commercial advertising industry
Small pixel pitch LED screen
High resolution LED display to show ultra video content in the control room to keep safety
Outdoor LED screens
High brightness, waterproof quality LED screen installed in outside
Indoor LED screens
LED screens in the storefronts and windows to attract more traffics
Truck&trailer LED screens
LED screens mount on the truck&trailer to display multimedia advertising in the city
How does an LED screen help for enterprise/government
Enhance brand value
Among the many brand marketing options your company has, outdoor LED displays create lasting memories for potential consumers, making the brand impactful, even when shoppers see your business from a distance, with attractive graphics, Memorable messages, and current content are key elements in ensuring people know your name and recognize your brand.
Improve internal communication efficiency
When you have an excellent company project plan, how can you tell your manager or many subordinates about your idea in the shortest possible time? If your company meeting room is equipped with a small pixel pitch LED display screen, connect to your computer in real-time, start to display your ideas, understand your thoughts more comprehensively through datasheets, text, and videos, and implement correct task instructions to a large extent. Improve the efficiency of internal communication. At the same time, the high-definition and delicate pictures are comfortable to watch and do not have to draw the curtains to achieve the brightness of the display that can be viewed. 
Improve sales performance
When customers step into the company hall, the appearance of the LED display screen has changed the style of the company's buildings, and the overall feeling is high-end and full of strength. When negotiating with customers, the indoor LED display enhances the on-site and video conferences with extraordinary visual effects, convinces customers through video, pictures, and text, improves customers' recognition of the company, and is conducive to cooperation ideas.
Good for company management
The LED display has the function of fast update and high brightness. It can publish company news, congratulations, welcome words, meeting notices, emergencies, etc., which is beneficial to its cultural construction and information task dissemination management.
2023 New LED Screen Price Check
Quick and easy: Enter your specifications and get a quote in one business day
Where does the LED screen used for enterprise/government
Find the right place in your company to install the LED screen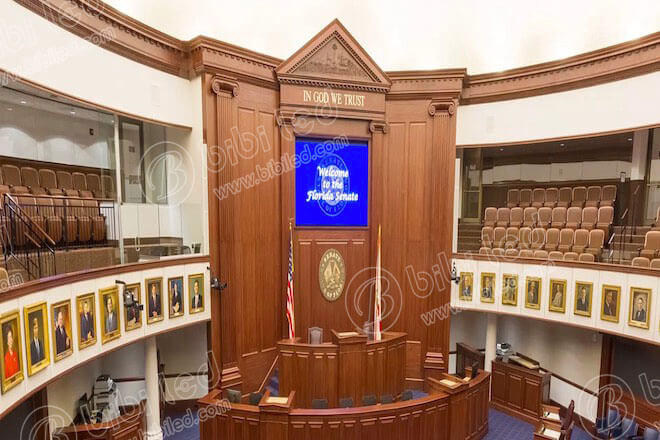 Conference/Training Room

1) Effective discussions lead to better decisions faster:

LED displays display visual data and play an important role in the workplace. LED displays can be configured with multiple video sources for data comparison, making meeting discussions and decisions more efficient.

2) Make training easier:

Small pitch LED displays with great visuals, high-definition video images, and presentable data display make learning easy to understand.

Bibiled's indoor fixed LED displays are available in P3, P4, P5, P6, P7.62 to customize any size to suit your needs.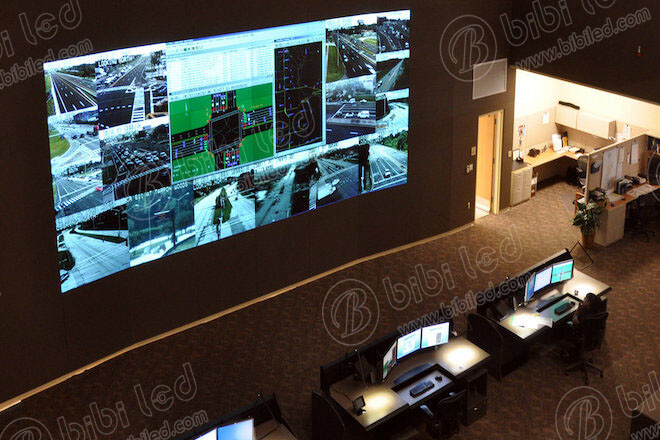 Control Center

1) Maintain security:

Small pitch LED displays to display clear, detailed, and colorful images, which greatly ensure business personnel and government officials' safety, respond effectively to calls and emergencies while playing a great role in the later investigation of information.

Click here for a small pixel pitch LED display screen.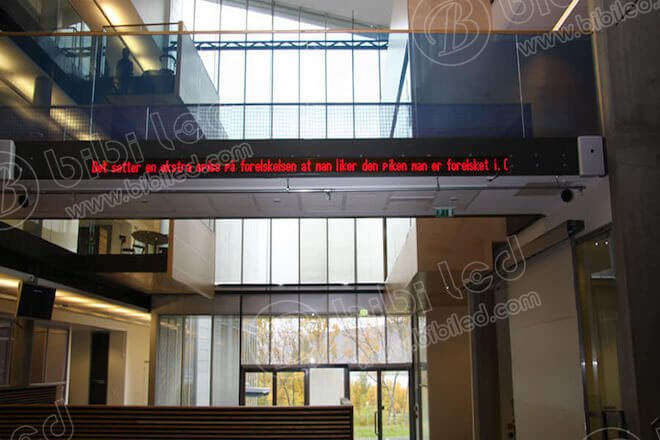 Lobby

1) Promote the spirit of business/government:

In the form of video and pictures, living and breathing display of the spirit of business and government culture, shaping good ideas and love of work atmosphere.

2) Pointing guide and reminder role:

Visitors, according to the picture video display of the indoor LED display, find the right location, for example, 2:00 pm meeting will be held on the third floor 303, please be on time.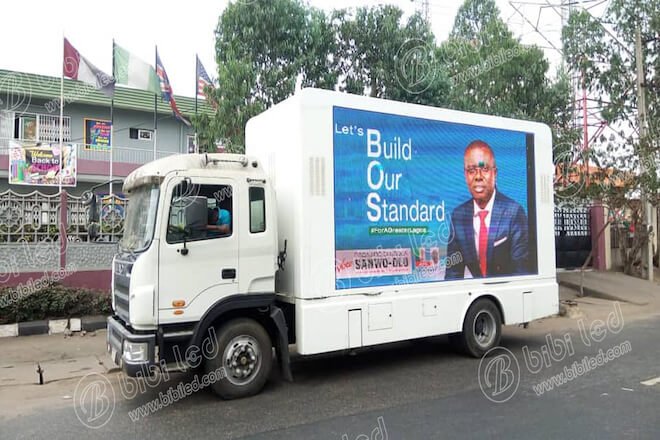 Political Election Campaigns

1) Make your voice louder:

The LED display on vehicles is popular for election campaigns and has been widely used in the election from Africa to Australia. Bibiled's mobile truck LED displays are available in P4, P5, P6 to give all audiences a clear video of the candidate, and the speakers can make the voice loud to show their campaign slogans.

2) Effective warm-up advertising media:

In many African countries, fewer outdoor LED billboards are installed in the city and rural areas. Most promoting media are traditional ways like newspaper, TV, and flags. LED displays on trucks can go to different cities to conduct warm-up election campaigns. The vivid videos on the truck LED screen will make all participants impressed and well noticed.

Compared with ten years ago, today's people are more accustomed to the digital world, LED display can help enterprises stand out in the competitive business environment, and has become the preferred marketing tool for enterprises.
Whether it is outdoor brand advertising or internal communication and negotiation, LED display can always play its role, making the image of the company more professional, the negotiation easier, the communication more efficient and management. more effective.
2023 New LED Screen Price Check
Quick and easy: Enter your specifications and get a quote in one business day