LED screen for smart city
LED display can more effectively transmit information and security the community
Taxi LED display
LED screens on the roof of any taxi to display the advertising around the city
Pole LED display
The LED pole display supports 4G/5G network remote control and cluster control, as well as batch control over an unlimited distance.
Small pixel pitch LED screen
High resolution LED display to show ultra video content in the control room to keep safety
Outdoor LED screen
High brightness, waterproof quality LED screen installed in outside
Why using LED screens for smart city?
Urban traffic management in an orderly manner
The demand for "digitalization" in smart transportation construction is getting higher and higher. The collection and processing of data can induce traffic and provide pedestrians with an excellent guiding role. The LED traffic display provides drivers with the latest traffic information and urban emergency information, significantly improving traffic problems.
Good urban public service experience
With the development of society, people rely more on technology. The integration of LED display and other technologies brings together more intelligence and improves the experience of urban public services, such as immersive experience in unmanned hotels, unmanned sales stores, museums and science and technology museums, Introduction to tourist areas, etc.
Improve city safety
The construction of an intelligent security monitoring system is also an important part of constructing a smart city. It integrates public security and social monitoring resources and establishes a grass-roots social security comprehensive management information platform. Security monitoring needs.
Convenient life for all
The LED light pole screen of the smart city can play not only multimedia content such as audio, video, pictures, and text but also broadcast convenient services. It can monitor the video information of the driving road, display the temperature, humidity, wind speed, and other environmental conditions of the day, and make corresponding living and production responses. People are very fast in obtaining information, which is convenient for life.
2023 New LED Screen Price Check
Quick and easy: Enter your specifications and get a quote in one business day
Where the LED screen used for smart city
Find the right place in your city to install the LED screen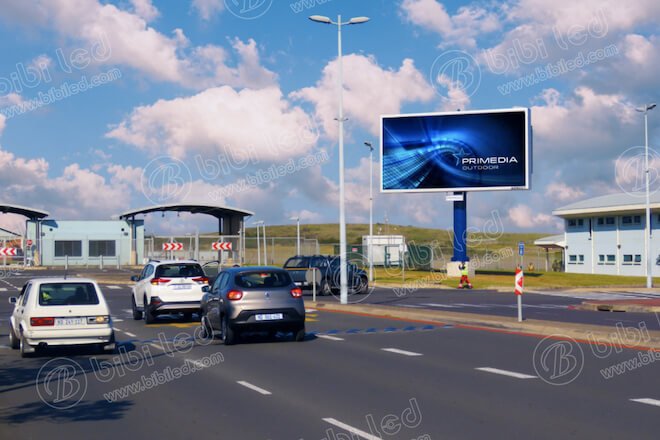 High-speed transportation roads

1) Provide up-to-date traffic information to avoid road congestion:

Display traffic conditions during rush hours and holidays to avoid road congestion and provide useful guidance for people on the road.

2) Advertising, expand brand promotion:

People in cars can see brand advertising even 10 meters away when the outdoor LED billboard is installed. Because the sun's brightness of outdoor LED screens is not affected, the content is very clear.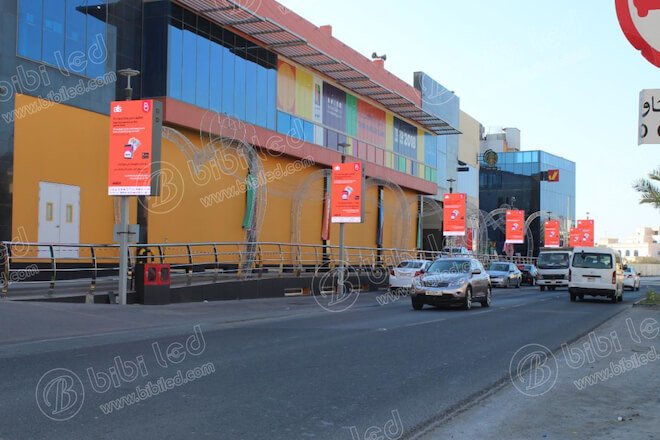 Pedestrian street/city road/community/scenic spot

1) Small footprint, high usage rate:

The pole LED screen is easy to install. It occupies a small city area conducive to urban construction planning and has a wide range of applications, such as tourist attractions, residential roads, city streets, etc.

2) Rapidly conveying information and high propaganda power:

The pole LED screen can automatically adjust the brightness in outdoor and install the sound system according to the actual situation, which has advantages in road guidance, road condition broadcasting, information release, advertising, etc.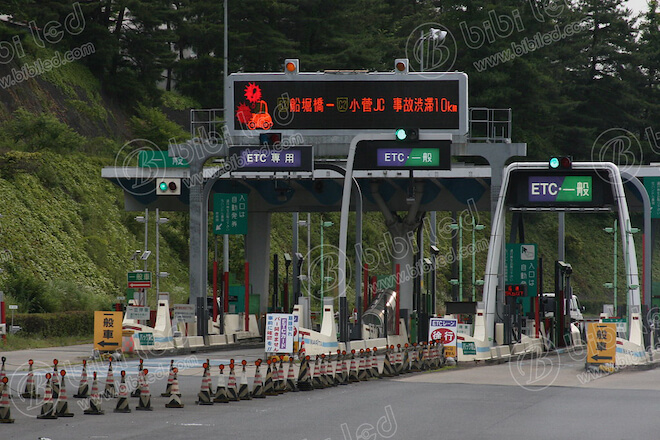 High speed toll station

1) Updating road information quickly:

Installing an outdoor LED display at a high-speed toll station helps drivers quickly understand local cultural characteristics, warm reminders of safe travel, advertising, Signposts, etc., so that travelers have a good image of the local.

For example, the driver to the beautiful porcelain hometown of Jiangxi, toll station LED display screen, will show you the words welcome and the history of the local ceramics and beautiful porcelain. Let you understand the local culture instantly enthusiasm.

The 5G era is an era of rapid development of information, and it also opens the door of convenience for the construction of smart cities. LED digital signage will penetrate all aspects of social life and become an indispensable organic whole in the construction of smart cities. Huge opportunities, how do manufacturers, integrators, and industry application developers grasp it?
First of all, the construction of a smart city needs to understand the design blueprint of the top-level building of the municipal government and have an overall understanding of the construction of the smart city. Secondly, it is necessary to conduct more interaction and coordination with the municipal government departments to understand the LED display that the municipal planning needs to obtain. What is the display effect? Can companies participate in these showcase projects, and can their products meet the requirements of participating projects? Etc.
The LED display will become a variety of information display terminals, supporting intelligent city systems, such as traffic road fields, safety command, astronomical and geographic monitoring systems, road cultural promotion in tourist cities, city councils, and more. The degree of science and technology will be higher in the future, and LED display will be involved in more fields due to "intelligent +".
2023 New LED Screen Price Check
Quick and easy: Enter your specifications and get a quote in one business day