We Are looking For Distributors!
Distributor Wanted SHENZHEN BIBI LED CO LTD is always accepting qualified distributors to join our International reseller program.
BIBI LED is a professional LED Display Solution Leader and manufacturer in Shenzhen, China, providing LED Display and LED Screen Parts for various types of indoor and outdoor advertising applications.
BIBI LED aims to impress by continually offering exciting, good, quality products to enhance any led display users with a wide variety of options and features.
As a BIBI LED distributor, you will receive special pricing and promotional items, along with our exceptional customer service and technical training services.
All prospective distributors must meet specific qualifications in order to join our reseller program:
1. Resellers are required to have a sales team OR planning to build a sales team
2. Provide pictures of the sales team
3. Experienced in running a business/company

LED Display Distributor Requirements: A minimum one-time buy-in order of $100,000 is required to receive reseller pricing. To maintain your distributor qualification, an annual combined sales amount of $600,000 per calendar year is required.
There are no requirements on what you can order; all available products will apply. Dealers are subject to BIBI LED's Distributor Agreements.
After the Distributor Agreements are approved, the buy-in order can be performed and processed at the Dealer/Distributor pricing.
You will receive a Dealer Welcome Package once your buy-in order has been completed. This will include:
1. BIBI LED Catalog Pricing Sheet
2. Distributor Agreement
To begin, please complete, and submit your application to our wholesale department in the correct format.
Please allow two business days for us to review your application.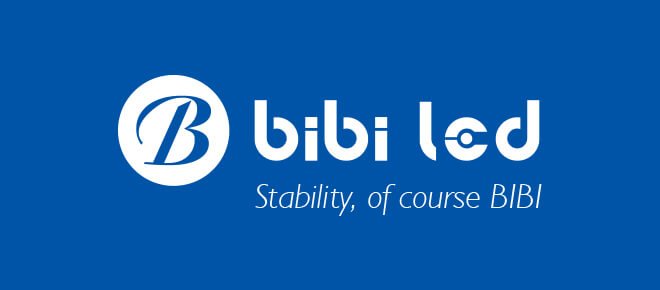 Continually read more details as below
Why become a exclusive distributor and local dealer partners of BIBI LED?

Highest Quality & LED Technology.
BIBI LED Display owns a good reputation worldwide, also focus on Nationstar, Meanwell, Macroblock, etc. All Material With High Quality and Reliability.
Incredible Technical Support.
Our job is not done until your customer is ecstatic. Our staff has been specially educated to serve the needs of high-volume construction professionals.
Factory Price For BIBI LED.
BIBI LED provides the best price for the control card and led module, Factory Price with no other cost. All items are Brand New. So you can purchase the led screen at a better price!
How to become a distributor partner?

Initial Order.
New distributors must make a total order of $100,000 is required to receive reseller pricing, $100,000 could be several orders together.
Amount Order.
To maintain your distributor qualification an annual combined sales amount of $600,000 per calendar year is required.
Good English Command.
We need to communicate efficiently with our distributors, so we require good written English command. Make sure we totally understand each other all the time.
Policy and support after being a exclusive distributor partners.
Customers share.
Your Contact and Company Info will be listed on BIBILED Website. We will share the contact of the new customer inquiries.
Services support.
The distributor has to do the After-Sales service for us in your local country. BIBI LED will offer you the best technical training for free.
Technical training.
Our engineer team will visit your company locally to train your engineer team. Make sure you will be more professional than your competitor.
Sample support.
BIBILED will offer samples with the favorite price to our distributors to develop the markets. This means you can build your showroom that can help you to win the bid and market.
Special price support.
For some special projects which require a very low price, BIBILED will help our distributors to win the project without any profit.
The types of partners we are looking for
Exclusive Distributor.
BIBILED is planning to build a global sales network. With a strong industry background and team, one exclusive distributor per country can improve our products and services. We will protect our exclusive distributors, full support in terms of products, technology, services, prices and share local inquiries and project opportunities.
Local Dealer Partners.
There is no fixed requirement for sales; you can use BIBILED's brand to sell or use your own company's brand to sell both; BIBILED can provide OEM service and become your manufacturer in China. For special custom projects or projects with very low price requirements, BIBILED can give special support to assist local distributors in taking the project.
Single Project Partners.
BIBILED welcomes any project partnership approach to achieve a win-win situation. For introducing projects or assisting BIBILED to get the orders, BIBILED will transfer the commission to the partner at the end of the month after the shipment. And BIBILED will provide the after-sales and technical support.
Local Installation Partners.
To provide BIBILED customers with the best technical support and buying experience. BIBILED is looking for local installation teams worldwide capable of installing, technically supporting, and repairing LED screens; BIBILED will provide free training referrals to local sales opportunities that require installation.