Floor LED screen is designed for ground visual display, the bearing capacity is over 2 tons, the floor LED screen used for event stage, exhibition, speech stage, shopping mall, square, etc for attracting more traffic.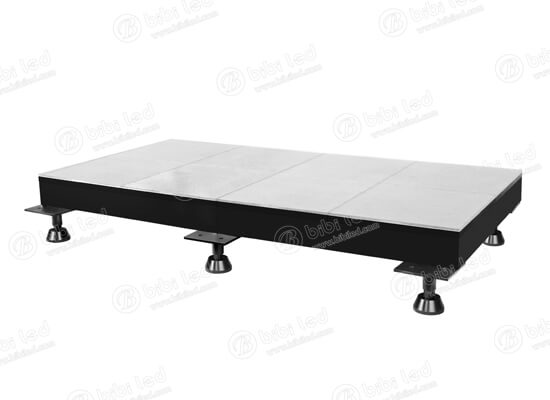 Quickly get 2021 New Price!
RG Series Floor LED Screen Video
Quality not only means excellence but also reliability
Floor LED Display For Dancing
RG Series is a dance floor LED screen, designs as interactive and non-interactive function.
It bears up to 2 tons when people or other thing on it.
RG Series is the right one to choose if you want to attract more traffic to your place and have more fun.
Pay your cost for the details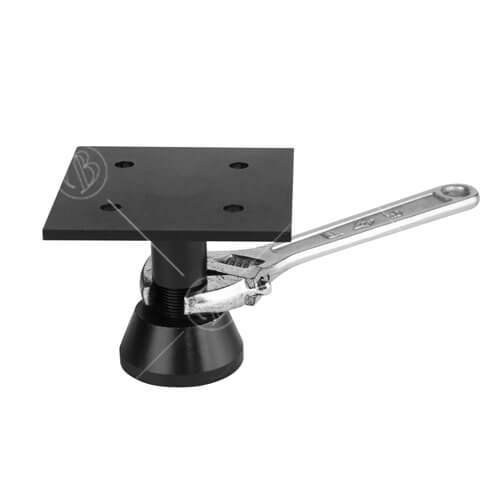 Built-in intelligent chip induction interaction, sensitivity than the radar interactive induction, better price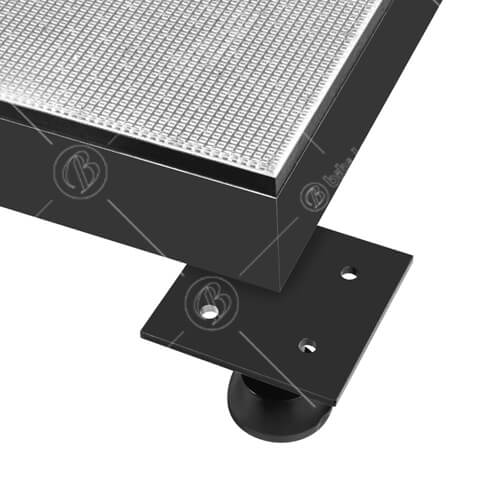 The load capacity is more than 2 tons and can withstand a car  through our floor LED screen without problems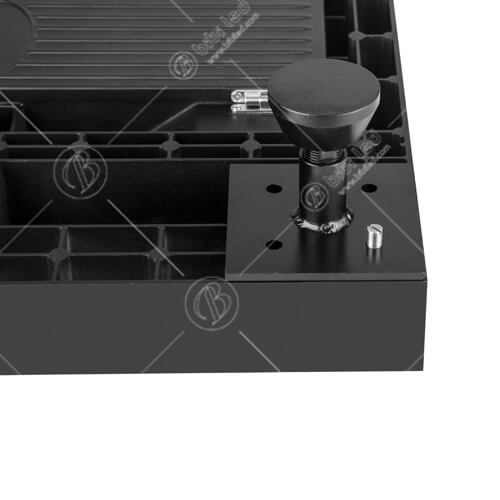 The design of the cabinet has been carefully designed by engineers, ensure that the cabinet is stable and strong enough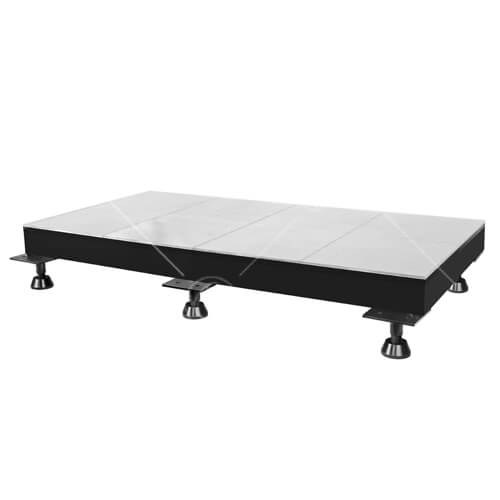 The surface is made of a non-slip acrylic panel, which can protect the safety when people play on top of the floor LED screen
Friendly Tips: To ensure that you could make the correct solution of our CG Serice led video floor.
Please continue to read the following introduction and download our specification.
Can't find what you are looking for? Contact us.
Your email will be responded to within 1 business day.
ITEM
UNIT
P3.91
P4.81
Pixel pitch
mm
3.91
4.81
LED type
N/A
SMD 3 in 1
Pixel density
pixels/m2
65536
43264
Module size(WxH)
mm
250×250
Module resolution
pixels
64×64
52×52
Cabinet size
mm
500×500/ 500×1000
Cabinet resolution
pixels
128×128/ 128×256
104×104/ 104×208
Driving method
N/A
1/16
1/13
Material
N/A
Steel/ Die-casting aluminum
Weight
kg/m2
55/ 30
Brightness
nits
800 ~ 5500
Rrefresh rate
hz
≥1920
Gray scale
bit
≥14
Colour temperature
Deg.K
3,200 ~ 9,300
Brightness control
N/A
255
Contrast ratio
N/A
4000:1
Video angle H
deg.
140
Video angle V
deg.
140
Input AC operation
volt
AC90~264
Power consumption(Max/Avg)
w/m2
800/250
Storage tem.
F/C
-4 ~ 140F/-20C ~ +60C
Storage humidity
RH
10%~85%
Life time(50% brightness)
hour
100,000
Input signal
N/A
DVI, HDMI, VGA, S-video, etc
Floor LED Screen: The Ultimate Guide.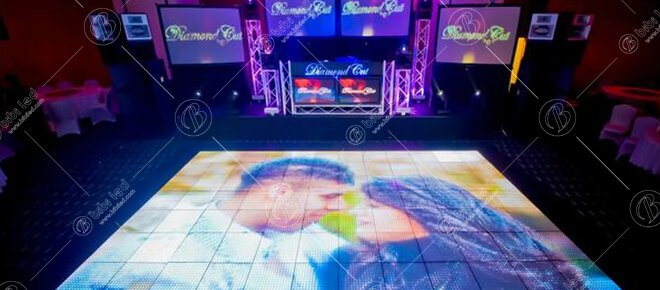 Floor LED screen, a rocket tool to attract customers and increase high traffic!
The new product that surpasses competitors: floor LED screen.
Don't use lights and posters to attract customers! 
In today's commercial business activities, various advertisement ways are full of our eyes, like the promotional posters, magnesium lamps, and LED lights board, etc.
There is nothing special now in our visual life today. 
This makes us wonder: can advertising signs and posters attract customers? 
Our answer is: NO!
Let's follow me to learn more about floor LED screen.
Chapter 1: Tips for attracting customers: fun and different!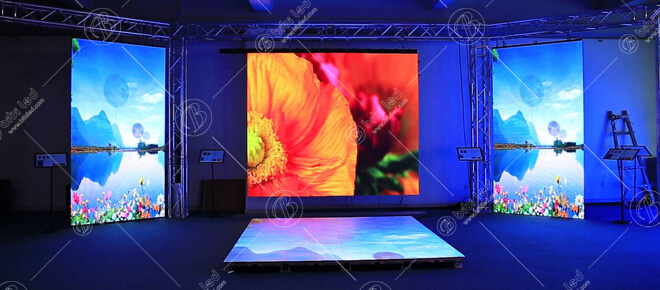 So, what should we do to surpass the competition and become the choice of customers?
Of course, it is- intelligent interactive floor LED screen!
The reason is very simple, you will know by three simple questions!

Q1: Where do you choose to go shopping in the mall?
A: Static picture, LED screen or illuminated LED poster
B: Dynamic videos, interactive floor LED screen scene
Q2: Where do you choose to go for a walk?
A: Static picture, ordinary market
B: Dynamic picture, interactive floor LED screen market scene
Q3: Which concert will you choose to see?
A: Static picture, ordinary concert
B: Dynamic picture, interactive floor LEDe concert scene
Let's guess what customers think when they see the floor LED screen:
The ground floor is no longer ordinary-they can be colorful?
You can also interact with each other-if you step on it, you can change the picture? 
Your every move has drawn feedback! 
Of course, it can be like VR and AR games, making you feel like you are in a fantasy scene!
You see, full of users' expectations, beyond their imagination, bring a great experience, what other reasons do they not choose you?
It's easy to display, and the floor LED screen makes your place more fun and exciting and turns the "ordinary ground floor" into a "magic paradise"!
When the first batch is attracted to the floor LED screen, there will be one after another one will become your customer.
Bring traffic to surrounding shops, increase profits, and greatly increase the commercial value of the scene!
Chapter 2: Which places can use the floor LED screen? What benefits can it bring?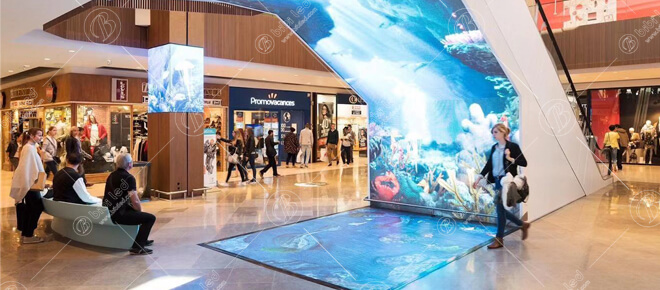 Floor LED screens can be used anywhere!
As long as you need to attract traffic, the floor LED screen will become your best weapon. 
For example, shopping malls, exhibitions, amusement parks, bars, stages, urban greening, landmark buildings, corporate logos, square markets, automobile 4s shop.
In commercial activities, such as shopping malls, exhibitions. 
1. Increase in traffic.
Because it can bring customers new and magical fun experiences, it can attract customers to your event venue.
This is a kind of brand promotion, which will continue to attract other customers to enter, forming a virtuous circle.
2. Increase the profits of the surrounding stores. 
With the flow of customer traffic, more and more customers visit the relevant shops inside and outside the venue.
It can indirectly increase the purchase amount of the store, increase the local business value of the place, and attract more brands to stay.
In entertainment venues, such as the stage, bar. 
1. Stimulate the audience's senses and enhance the viewing experience. 
Customers in entertainment venues pay more attention to the acquisition of sensory stimuli and let them get more shocking visually with the floor LED screen. 
When your competitors are still using the LED screens, considerable posters to catch the customers, you are already making the entire stage performance into their body and blood, which can allow you to compete against to have a better stage effect.
2. increase the fun of entertainment. 
In the bar, there will be a lot of people dancing on stage, and when the floor LED screen becomes a part of the scene.
The entertainment stimulus will also be more reliable, and the fun of dancing can also be enhanced.
3. In the place of public welfare activities, it is like a city landmark. 
Able to create urban scenes, shape more iconic, representative urban buildings. 
The image of the throne city is extremely important.
It can only be used as a key reason for foreign investment in cities, and it is also a key factor that can improve our happiness index and credit.
Chapter 3: What's different about the floor LED screen? What advantages does it have to be chosen?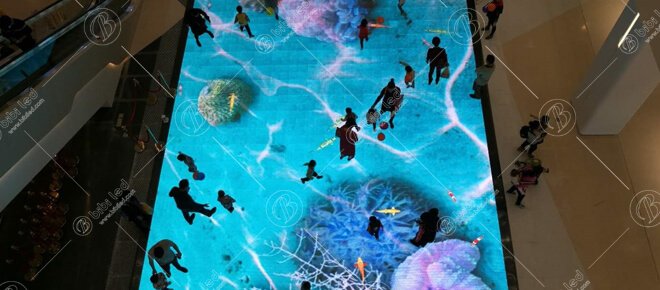 There is no difference in the display effect between the floor LED screen, and the ordinary LED screen, mainly due to the different uses and product characteristics.
The advantages of using of floor LED screen
Floor LED screen can be divided into interactive floor LED screen, and non-interactive display purpose floor LED screen.
Interactive floor LED screen: Customers can not only watch various realistic scene videos on the floor, but also play on the floor, and the screen can respond to customers' wishes. 
An interactive floor LED screen like the ocean theme; we can move freely in the ocean full of jellyfish.
If you move, the sea slug will swim everywhere because of your approach, and it seems very real.
Display non-interactive floor LED screen: It can only be used as a video and pattern display, and cannot interact with customers.
But its advantage is that it can cooperate with other LED equipment, creates a real scene, and gives it a visual impact.
Outstanding product advantages
First, the load-bearing. 
The floor LED screen is mainly used to shape the scene of the ground floor.
There will be many customers playing on the floor.
Under such occasions, the floor LED screen also needs to withstand the heavy pressure of giant slugs such as cars. 
Therefore, the floor LED screen has ordinary LEDs in the product structure design.
The screen needs multiple layers of protective mask. 
There are three kinds of shells used in the market, which are PC board, acrylic, and tempered glass. 
Among them, the PC board can bear a maximum weight of 2.5 tons;
Second, interactivity is outstanding. 
The difference between a floor LED screen and an advertising LED screen is that it can directly contact customers and is "zero distance."

Users only need to send video sources of different themes to allow experience in a variety of scenes and interact with the videos.
Better compatibility, reduce your operating difficulty.
The control system of the floor LED screen is the same as that of the normal LED screen, reduce the time cost and difficulty of using the new system.
Can be shaped to various creative ideas
Through hemming processing, it can help you design the floor LED screen into various forms, let alone straight and circular shapes that can be easily controlled, making it your ideal magic video floor come true.
Chapter 4: What is the floor LED screen used for?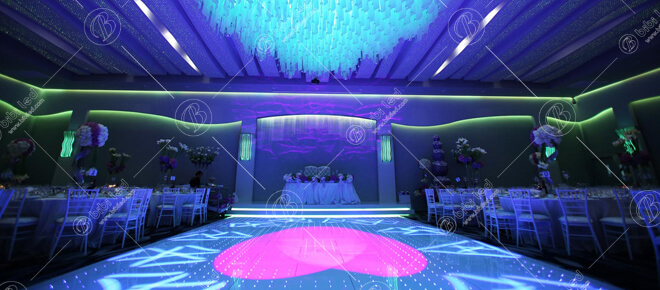 Choose an interactive floor LED screen or a non-interactive floor LED screen?
You can select the right floor LED screen according to your needs. 
The core points floor LED screen are: traffic and profit, image, and branding.
For entertainment and business occasions, we recommend that you choose interactive floor LED display screens, which can better fit the characteristics of the event and bring more traffic and profit.
For non-profit occasions, we recommend that you choose a non-interactive floor LED display screen. 
This is because the demand for traffic and profit is not in high demand on such occasions; the purpose is to match the theme of the landmark building.
At the expense, an interactive floor LED screen will cost more because of more features and better results.

What are the types of interactive floor LED screen? How to choose?
The interactive floor LED screen mainly realizes the interactive effect through the radar sensor and the inside chip sensor.
Interactive floor LED screen using radar: It is a lower price but exists the problem is that the installation restrictions are relatively high, and the errors are relatively dangerous.
It usually needs to be installed separately on the top of the floor LED screen or under the base.
The operator needs to test the distance dot-to-dot.
If you touch the radar at a short distance, it may cause it to be dislocated, and the floor LED screen may appear distorted the condition of the screen; 
Also, the excessive number of people on the floor LED screen will affect its radiation range, the accuracy is low, and the picture will be wrong.
Use the inside chip interactive floor LED screen: its price is higher, but the use effect is better as well.
Because the core chip of this type of floor LED screen is built in each LED module, each LED module has a pressure sensor, which can be produced by a person stepping on a single LED module.
The Interactive effect will not be affected by the concentration of members. 
Both degree and stability are better. 
According to the data obtained before, the repair rate of the interactive floor LED screen of the core chip type is relatively low.
Therefore, we recommend that customers with larger LED screens and more demanding display effects choose core chip-type interactive floor LED screen when you have enough budgets.
Customers with lower requirements and less demanding effects can choose a radar-type interactive floor LED screen.
But still recommend you to choose the chip-type interactive floor LED screen, this will guarantee your use and reduce the risk of repairs.
Chapter 5: What place is the floor LED screen used for? Indoor or outdoor?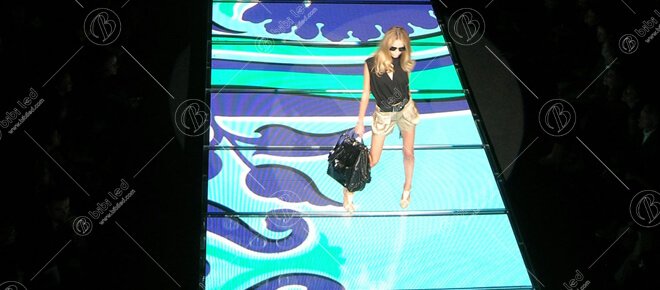 You need to consider the floor LED screen material.
The floor LED screen is installed on the ground floor, and it needs to be integrated with space. 
External interference will cause more than ordinary LED screens.
The external environment will affect the choice of floor LED screen type.
You must consider the following questions:
1. Load-bearing. 
The LED chip is the core of all LED screens. 
Will people, cars, and other objects crush them? Will they be damaged?
2. Light transmission. 
To protect the LED screen, the floor LED screen will add a layer of a shell, will this affect its display effect? 
What about the cover and the difference when it displays the videos?
3. Waterproof. 
In an indoor application such as the restaurant and outdoor use such as raining weather.
4. Will damage the floor LED screen?
These issues are inseparable from the materials and characteristics of the floor LED screen, and I will introduce them to you as below.
Front floor LED screen housing mainly has three materials: PC board, tempered glass, and acrylic.
The floor LED screen using the PC board has good anti-scratching property, good load-bearing property, good light transmittance, and excellent image quality. 
1. In the load-bearing capacity, the cover of the PC board floor LED screen and the bottom should are customized to make the PCB light board suspended, the load-bearing effect is good, and the maximum bear weight is up to 2 tons.
2. In terms of anti-corrosive properties, the PC cover and the rubber strip closely match, and the back of the module is protected by three anti-paints, which can not only effectively prevent anti-corrosion, but also prevent moisture, mildew, and oxidation.
3. It can reach the brightness of 2000-2500 in the transmittance and difference.
4. Besides, compare with the surface is smooth acrylic, tempered glass, for the PC board, has a non-slip texture, which can allow customers not to fall when playing. 
In addition to non-slip, this matte protective layer also has the following benefits: anti-compressive, anti-blunt, dust-proof, lightning-proof, and scratch-proof.
These advantages make it able to control various occasions and have outstanding advantages to replace by law on such occasions as marches or pavilions.
At the same time, under the condition of ensuring the best quality, the guaranteed transmission rate is second only to glass.
The floor LED screen using the acrylic shell has a poor load-bearing capacity, low tolerance, and is easy to reflect light. 
1. Poor load bearing. It is based on a normal LED screen with a yak mask. 
Once it is received, it will be directly used on the PCB light board easy to cause damage, which will not only affect the effect but also increase the cost of repair.
2, The Acrylic surface board also affects the light transmittance, and there is a color difference. 
The surface of the yak board is smooth, and there is a reflection phenomenon.
The gap black lines can cause incomplete screen display and poor results.
The floor LED screen using toughened glass shell has good load-bearing property, poor anti-scratching performance, and poor video display performance.
1. Good load-bearing. The strength of the tempered glass is sufficient, and the external volume will be used on the tempered glass without affecting the PCB light board.
2. Poor waterproof resistance. 
The screen is not treated with special technology, it is a regular LED screen, and it is easy to get wet.
3. Excellent light transmittance. 
The appearance of the tempered glass is the same as the appearance of the LED wall screen, and the appearance is performed very well.
4. There is a color difference. 
Because the LED screen is a regular screen, it may cause a certain contrast due to the problem of the different view angles.
What's the difference between choosing a floor LED screen indoors or outdoors?
For example, if outdoors, there is a possibility that there will be a large amount of flow and lowering, which requires the floor LED screen to be load-bearing and anti-slug.
If Indoors, the floor LED screen will not be exposed to severe moisture conditions, and the requirements for anti-cavitation are relatively low; 
Besides, if the floor LED screen work in the car exhibition, then the load-bearing requirements are also heavier.
Therefore, we suggest: let alone choose the PC floor LED screen as indoor or outdoor as possible.
Because between these three types of materials, whether load-bearing, anti-scratch, light transmission, and slanting performance, PC type all are outstanding, which can adapt to various scene constraints and present better performance.
Chapter 6: Rental or fixed installation? What's different?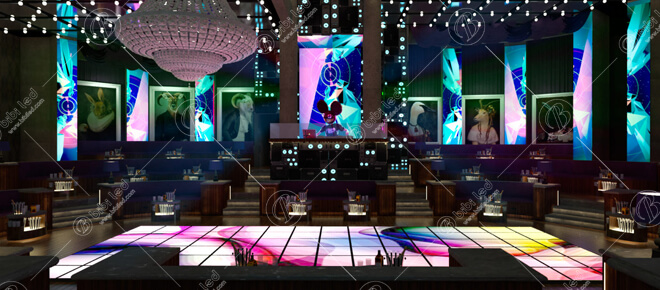 Rental floor LED screens and fixed installation floor LED screens are mainly different in LED cabinet type and price.
Rental floor LED screens often use lighter weight materials such as die-cast aluminum, which are easy to transport, disassemble, and reuse, and are suitable for those with a short time (such as day, week) activities.
Floor LED screen for fixed installations generally uses heavy materials such as the iron LED cabinet, which has good protection for the screen, but it is difficult to transport and disassemble.
It is suitable for places where it is used for a long time.
Generally speaking, the price of a rental floor LED screen should be less than the fixed installation floor LED screen.
Therefore, we recommend: 
Fixed installation floor LED screen: such as urban geographical landmarks, corporate image display, public market, etc., which can be used regularly and fixedly
Rental stage floor LED screen: Such as stage, event, exhibition, etc., for event venues.
Chapter 7: What other aspects should be considered when purchasing and using floor tile screens? (FAQ)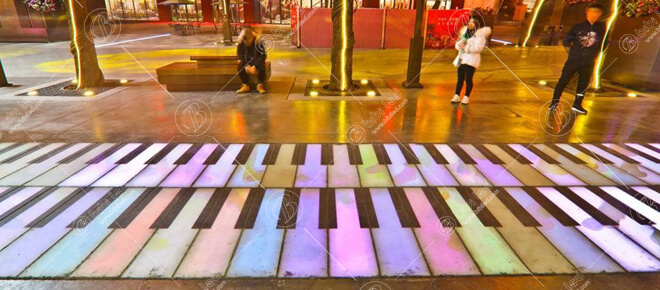 FAQ1) Is it easy to disassemble? How to disassemble? Is there any harm?
A1: The floor LED screen is supported and spliced by the floor support (ground support map), which is different from the installation of ordinary LED screens.
In this way, a single floor LED screen cabinet can suck out without disassembling the entire floor LED screen, and it will not affect other parts of the screen.
FAQ2) How to clean the floor LED screen?
A2: Just drag directly with a mop.
FAQ3) What are the temperature and humidity range of the floor LED screen? How to cool it?
A3) The operating humidity range of the floor tile screen is 10% -90% RH, and the operating temperature range is -20 ° C-65 ° C.
The iron cabinet type body is iron thermally conductive, and the temperature will not be very hot.
For heat dissipation, the iron cabinet and die-cast aluminum cabinet only need to be properly ventilated under the screen during installation. 
And you could install the cooling fan machines under the floor LED screen will have better heat dissipation effects, and usually three units per SQM.
FAQ4) What is the control system?
A4) It is the same with the regular LED screen, such as Novastar, Mooncell, linsn.
FAQ5) Does the interaction have specific interaction sound effects? Does it break down when you step on it?
A5) The ordinary interactive floor LED screen will present a video source, with interactive sound effects inside the video. 
You can also make it separately according to your needs.
The customized video price is usually USD150 per second.
FAQ6) What is the weight of the floor LED cabinets for rental and fixed installation? What is the price?
A6) The fixed installation floor LED screen 500x500mm cabinet is 21KG, and the rental floor LED screen 500x500mm is 11KG.
The estimated price of the rental floor LED screen is higher than $170 per SQM than a fixed installation floor LED display.
Quickly have the price for your project