What is the different between synchronous and asynchronous ?
Synchronous control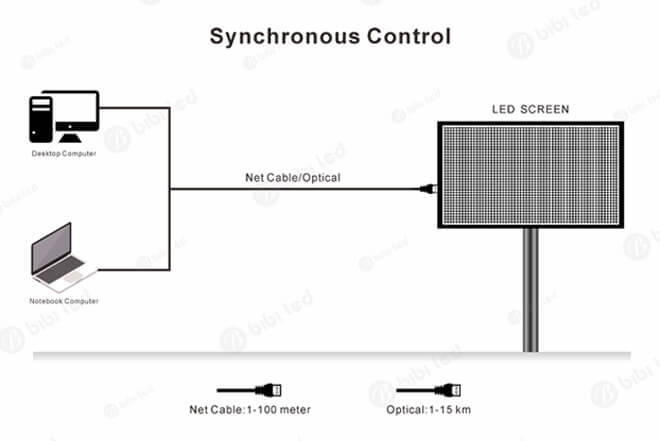 As the name implies, it means that the LED display screen will show what the computer shows.The synchronized system are consisted of sending card, receiving card and the relevant control software that will be installed in the computer. The LED display screen and the computer can be connected when the sending card is put in the computer and the receiving card is installed in the screen, after that you can edit the program with the software in the computer then send it via the sending card to the receiving card, next the receiving card will transfer the program to the screen automatically and lastly the screen will broadcast the program. That is to say you need a computer working with the LED display screen all the time, once the computer does not work the LED display screen will stop working too.
Asynchronous control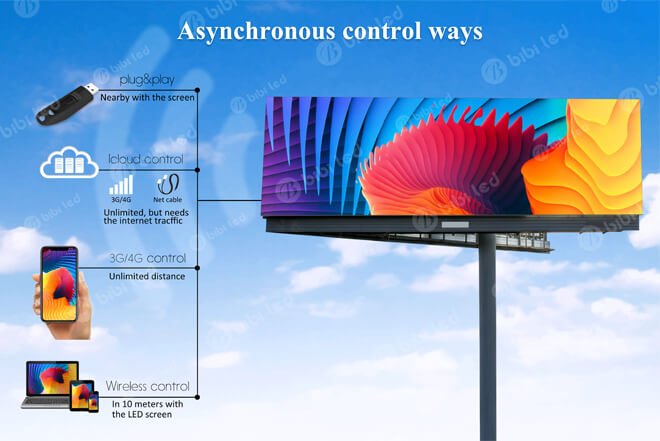 Compared with synchronized control system, asynchronous control system is just the opposite. It does not need a computer to work with the screens all the time because the sending card which has memory function. Usually it will be put in the cabinet and you can send program to the sending card with computer via ethernet cable, 3G, wifi, USB thumb drive. It will be "uploaded" into the memory of the sending card. After that the program will be transferred to the receiving card and lastly the screens will broadcast the program automatically.In most cases, we recommend our customers choose the wifi router ( Within 30 meters ), to replace the ethernet cable with wireless signal, so that you get the greatest convenience to program the led display.