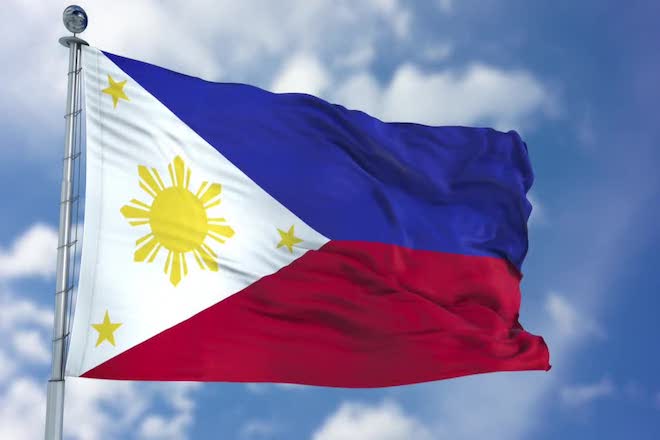 Did you know that in Metro Manila, the Philippines, travelers spend an average of 2 hours a day on major roads?
82.3% of viewers in the Philippines watched the content on the LED digital signage; the next day, they will still remember that outdoor advertising is undoubtedly a good business opportunity.
How to find a suitable LED billboard supplier among many companies in the Philippines?
How much does billboard advertising cost in the Billboard advertising Philippines?
The following are the top 10 outstanding LED billboard companies in the Philippines. I hope to help you solve your doubts:
(The ranking has nothing to do with the order)

Website: www.globaltronics.net
GLOBALTRONICS-HQ
Address: Globaltronics Building 349 Ortigas Avenue Wack-Wack Greenhills East Mandaluyong City, Metro Manila Philippines, 1554

Tel: (632) 8721-2878

Fax: (632) 8411-1820
GLOBALTRONICS-BGC
Address: Clock-In Bonifacio High Street,3F C2 Building, 7th Avenue, Bonifacio Global City, Taguig, Metro Manila, Philippines, 1634
CLARK PAMPANGA
Address: Ground Floor-Retail 3, Mercedes-Benz Center, M.A. Roxas Highway, Clark Freeport Zone, Philippines

Tel: (045) 499-6535
Globaltronics is a full-service digital outdoor advertising company. It is recognized as a pioneer and leading provider of electronic LED displays in the Philippines. High-quality products and services and excellent customer support make each company establish a good reputation in Southeast Asia. One of the reasons for trusting the image.
Globaltronics, Inc., as one of the leading full-service digital outdoor (DOOH) and location-based media companies in Southeast Asia, 
has complete digital signage and electronic LED display technology, which can be customized according to customer requirements. Digital solutions for swimming such as brand marketing and information dissemination.
2. Inewvation International

Established Year: 2011

Website: inewvationinternational.com
Manila (Headquarters)
Cebu, Philippines
Singapore
Hong Kong
Inewvatoin International is an electronic service company mainly engaged in Digital displaysolution\Hpspitality\In-store solution, Inewvatoin international changed the situation of the digital display industry, providing tailor-made solutions and cooperating with major brands to complete famous projects throughout Southeast Asia, such as Philippine Global Telecom, Philippine Solar Casino Resort Hotel, Indonesia FWD Life and so on.
Inewvatoin International's product series are widely used. They have a wide range of product categories, ranging from giant outdoor LED displays to small switches, sockets, chargers, etc., to serve customers in all directions.

Tel: +63 2 7107330

Fax: +63 9175410076

Email: [email protected]

Website: www.luceacustico.com

Address: 33 k 4th Street, Kamuning Cubao Quezon City, Philippines.
Luce Acustico Inc. is a distribution company engaged in high-quality LED displays, audio systems, lighting, and stage systems. The main products are: outdoor LED billboards, indoor LED displays, LED wall lights, traffic signs, and LED rental displays.
Whether you need outdoor advertising or indoor advertising, Luce Acustico Inc. can meet different markets and needs.

Established Year: 2000

Tel: 8882 5636to37

Fax: 8825631

Website: www.adstratworld.com

Address:: #111 Honda Street, Pinagkaisahan, Makati City
Adstrat, Inc. is an advertising campaign media company composed of three other companies, namely: Etickled Media, Inc.\Etcetera Management Production\Straticon development Corporation. LED billboards, outdoor LED displays, LED rental screens, Focus on event management and building development.
Adstrat, Inc.'s mission is to provide the most advanced and cost-effective marketing communications-related products and services to help customers get the most profit and ongoing innovation efforts. It is one of the most cost-effective companies in the billboards in the Philippines.
5. Nyxsys Philippines, Inc.

Established Year: 2014

Tel: (02) 8687 0503 loc.310

Email: [email protected]

Website: nyxsys.ph

Address: G/F Paragon Plaza Bldg., 162 EDSA cor. Reliance St., Mandaluyong City, PH
Nyxsys Philippines, Inc. is one of the leading digital media and business technology solution providers in the Philippines. The company's products are mainly LED billboards, printed static billboards, LCD touch advertising machines.
Nyxsys' goal is to use Technology Systems to provide high service quality. The company's service experience in advanced digital media and professional business solutions reaches a new level.

Established Year: 1937

Tel: +63 (2) 8889 1111to16

Fax: +63 (2) 8888 0130

Email: [email protected]

Website: www.unitedneon.com

Address: 4th Floor HPL Bldg., 60 Sen. Gil Puyat Ave., Makati City 1200 Philippines
Founded in 1937, United Neon is one of the first companies to introduce commercial logos in the Philippines. Its main customer groups include the country's leading brands and companies, from food and fast-moving consumer goods to real estate and finance. For decades, United Neon has been Trusted business partners can use the influence of billboards to increase visibility and maximize the visibility of their brands.
In outdoor advertising, United Neon has a wealth of experience. It has more than 400 sites in the Philippines and has more than 80 years of experience. It has always been the first choice for billboards and outdoor signs. United Neon is the most influential outdoor LED display in the Philippines. One of the companies.

Tel: 09988878919/09997422713

Website: enigmax.net

Address: ENIGMAX LIGHTS AND SOUNDS ST.PETER I DASMARIÑAS CITY CAVITE, PHILIPPINES
Enigmax is a rental event company with a full range of services to make the event worry-free and satisfying. The company's main rental services include lighting equipment, LED walls, projectors, sound systems, stages and shelves, bands, and photography teams, which satisfy birthdays. , Weddings, high-level conferences, concerts, and other activities.
Enigmax provides a variety of lighting and special effects, which can meet your requirements for events of various sizes so that the audience can get an extraordinary experience.

Established Year: 1978

Tel: (632) 8820275-77

Email: [email protected]

Website: lunetaadvertising.com

Address: No. 10 Marian Road 1, East Service Road Brgy. San Martin de Porres, Parañaque City
Luneta advertising company has been established for more than 40 years. The main products include billboards, stickers, LED video boards, and LED projection lighting. Luneta provides high-quality services and the company's core philosophy to establish in-depth and meaningful business partnerships. Unlimited creativity, passion, and reward.
Luneta Advertising can complete various forms of outdoor advertising and provides customers with impressive outdoor activities. Although the advertising industry is still very fierce, the company is working hard and actively responding. It is one of the potential companies in outdoor advertising in the Philippines.

Tel: +02 8887-1872 /+02 8809-2359

Email: [email protected]

Website: greenlightled.com.ph

Address: G/F Yupangco Bldg., 1606 Trade Street corner Investment Drive, Madrigal Business Park, Ayala Alabang, Muntinlupa City, Metro Manila 1780, Philippine
Green Light is a solution and service company, mainly used in infrastructure, accommodation, office, retail, healthcare, transportation, and other fields.
Establishing high-quality partnerships is the key to Green Light's success. Green Light's supply chain partnerships are CHANGE and EVOLUTION.
10. Pitchworks Incorporated

Tel: + 8-654-5193

Email: [email protected]

Website: www.pitchworksinc.com

Address: Unit 1 & 2, 2nd Floor JRMD Bldg. 163 L. Wood St., Admiral Village, Brgy. Dolores, Taytay, Rizal
Pitchworks Incorporated in the Philippines specializes in outdoor advertising, media planning and purchasing, public relations, and digital marketing. With over fifteen years of experience in the industry, Pitchworks has mastered the ability to help customers communicate their brand information with great influence from beginning to end. Give the target audience the required steps.
Static billboards of Pitchworks Incorporated have the lowest cost way to convey brand information, while LED billboards are an innovative means that can display more information and are more attractive. It is the main trend for the development of advertising in the future.
The above are the top 10 LED billboard companies in the Philippines; please call to inquire about specific services and prices!
About the above companies, you can also consider the LED display manufacturers in China. The two can compare and reference and choose the company that is most suitable for them.
The following are recent BIBILED display screen cases: