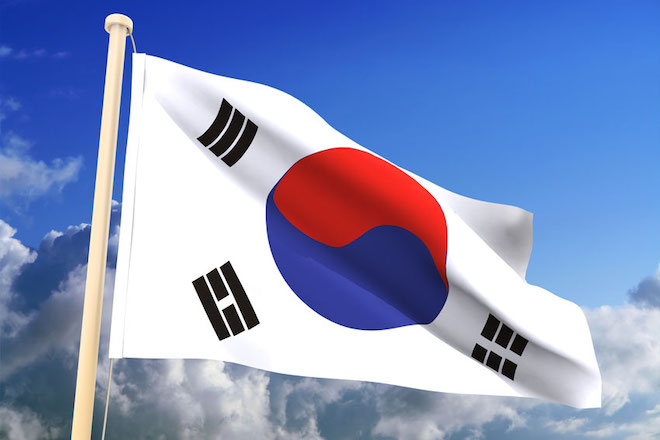 Are you looking for LED displays suitable for company or personal use in Korea?
In South Korea, LED displays are in high demand in the media and entertainment industry.
How to stand out is particularly important in the innovation of LED display solutions.
In a wide range of Korean LED display companies, each innovative LED display provides a different type of Efficiency and results, so it isn't easy to make the right decision.
 Don't have to worry; the following is a list of Korean LED display suppliers; there is always one suitable for you:
(The ranking has nothing to do with the order)
1. Galaxia Electronics Co., Ltd.

Established Year: 2014
Tel: +82 3180608976
Fax: +82 31 80608999
Website: eng.galaxialed.com/index.php
Address: 50, Omokcheon-ro, 132beon-gil, Gwonseon-gu, Suwon-si, Gyeonggi-do 16642
As one of the subsidiaries of Hyosung Group, Galaxia Electronics Co., Ltd., the company is mainly engaged in LED applications: LED displays, media appearance and lighting, smart homes, LED lighting, firmware, among which LED displays are leased and fixed. The display screen is mostly.
Galaxia Electronics has installation case demonstrations in 21 regions worldwide, such as Cosmo CLOCK21 in Japan, Seoul Plaza in South Korea, CITIC Tower in Hong Kong, Riga Shopping Center in Russia, Gallup France M6 TV channel in France, etc. It is a Korean LED display with One of the potential companies.

Tel: 031 504 3773
Fax: 0304 3440 7778
Email: [email protected]
Website:

경기도

시흥시

공단

1

대로

15

삼양스마트

테크노파크

622

호

(

정왕동

1234-12)

우

)15086
RGB Korea is a media art exhibition company whose main fields are LED lighting, LED display, media appearance, etc. The company is responsible for design and construction, providing more professional and high-quality design and guidance.
The company's transparent glass displays, outdoor grille screens, flexible LED displays, and free-form LED displays have incredible display effects, making RGB Korea one of the most creative LED display design companies in Korea One.

Tel: +82 70 86231525
Email: [email protected]
Website: www.kioskkorea.com
Address: 1305 ~ 06, IT PREMIERE TOWER, 88,Gases digital 1-ro, Geumcheon-gu, Seoul
Kiosk Korea is a company specializing in the advertising LED display industry. Its main products include: transparent glass displays, LED displays, LED billboards, LCD smart displays, etc. It has been continuously developed and marketed for 10 years. The main markets are domestic and European, The United States, Japan.
In digital signage, the market is expanding by ensuring high technology in the field of outdoor digital signage that ensures high-tech barriers. Korea KIOSK will continue to actively engage in research and development to maintain its leading position in the field of display products.

Established Year: 1990
Tel: +82 031 3561121
Fax: 031 6965910
Email: [email protected]
Website: en.mdledinnovation.com/home-1
Address: Hwaseong-ro, Mado-myeon, Hwaseong-si, Gyeonggi-do, Republic of Korea
MD LED Innovation is an advertising company pursuing perfection and is committed to becoming the best partner. The company's outdoor advertising is particularly outstanding and has many successful cases.
Indoor LED display, outdoor LED display, car display, transparent LED screen, holographic screen, and media lighting system to display advertising content this has become one of the most creative marketing methods.

Established Year: 1990
Tel: +82 7046816149
Fax: +82 7075456565
Email: [email protected]
Website: www.kodico.co.kr/eng/index.html#
Address: 4F-422, 453, Byeolmang-ro, Danwon-gu, Ansan-si, Gyeonggi-do, Republic of Korea
Since 2010, Kodico has created a new market by providing 3D technology products to the market and has become the best company for high-end home theater TVs.
Kodico provides standardized products and valuable digital display business experience and strives to become one of the leading companies globally high-end TV and LED signage display market.

Kinoton Korea is a company in the video\sound solutions and digital signage industry. Its main business: image and sound in multi-function halls, video conference systems, theaters, stadiums, digital cinemas, LED\DID displays, special imaging, and ProAV.
Kinoton Korea's goal is to develop into a company with leading technology and firm competitiveness. Due to continuous hard work, now the core business areas of audio, digital signage, and movie theaters have become one of the best solution providers—Daktronics \ High praise from partners Dolby \ LG \ Samsung.
7. Rica Holding Co., Ltd.

Head Office: 269, Bongseosan-ro, Paju-eup, Paju-si,
Tel: +823 19262027
Fax: +823 19262055
Ilsan-Office: #C-1002, Daebang Triplaon, 158, Haneulmaeul-ro,Ilsandong-gu, Goyang-si, Gyeonggi-do, Republic of Korea
Tel: +823 19262027
Fax: +823 19262055
Busan-Offic: #602.66, Centum jungang-ro, Haeundae-gu, Busan, Republic of Korea
Tel: +825 19113344
Fax: +825 19253678
Rica Holding Co., Ltd. is a professional LED display company focusing on product research and customer feedback and is committed to developing new technologies to manufacture cost-effective products and customize LED display services globally.
Rica Holding Co., Ltd curved LED display in many display products. It has a realistic display picture and a soft arc shape. Compared with flat-panel displays, it can have a wider visual angle. It is a very good product. The company is South Korean LED, One of the most professional and professional companies in the display category.

Established Year: 1969
Tel: +02 5102000
Fax: 02 5124646
Email: [email protected]
Website: www.samikdisplay.co.kr
Address:

삼익전자공업

(

주

)

주소

서울특별시

강남구

강남대로

560 (

우

)06044
Samik Electronics was established in 1969. It is one of the earliest companies in the field of the electronic display in South Korea. It has created a history of new media in South Korea. After continuous research and technological innovation, Samik Electronics has become one of the forefront companies in South Korea's LED display technology.
The company has played an important role in marketing and proving the strength of cultural and sports activities, such as the Seoul Asian Games held in 1986, the 88th Seoul Olympics, the 97th Winter Olympics, etc.

Established Year: 2007
Tel: +82 7048950794
Email: [email protected]
Website: arasystem.kr
Address: #906 16, Heungan-daero 427beon-gil, Dongan-gu, Anyang-si, Gyeonggi-Do (13815), Korea
ARAsystem is a professional leasing solution company. The commercial fields involved include broadcasting, audio-visual equipment, office equipment, exhibition services, software development, and e-commerce. ARAsystem is committed to becoming the largest AV leasing service company in Seoul, South Korea.
The ARA system provides customized services for any organization that wants to hold various events in Korea (such as World Expos, corporate entertainment, conferences, exhibitions, etc.). Every event has no room for error.

Established Year: 1989
Tel: +023 223264
Website: avics.co.kr
Address: 2208,B-dong,583,Yangchenon-ro,Gangseo-gu,Seoul(Yomchang-dong,Woorim Blue Nine)
Ebix Korea Co., Ltd. mainly engages in broadcasting equipment and video, sound equipment, audio-visual equipment, etc. Initially, the company started its business with broadcasting equipment and signed agency contracts for Sonny, PortalBrace, and other companies in the United States.
The company started its LED display business in 2012. EbixKorea Co., Ltd. provides indoor and outdoor display system solutions under ACRUX. Ebix Korea Co., Ltd. is one of the most influential LED display companies in Korea.
The above is a list of the top 10 Korean LED display companies.
After reading, if you have a general understanding, you can contact them if you have a suitable one.
At the same time, if you want to know about Chinese LED display manufacturers,there are many excellent LED display suppliers in Shenzhen and Huizhou, Guangdong Province, China, with sufficient electronic product resources.
If you want to engage in this industry for a long time, why not look for a stable LED display supplier or pay attention to high-cost performance. And if the project cycle is long, you can consider buying in China.
Bibiled is a Shenzhen LED display manufacturer with 6 years of overseas export experience. It has reliable contractors in Europe, the United States, Africa and Australia.
It shows that bibiled is looking for long-term stable partners and pursuing joint development.
The following is a case of the previous LED display: