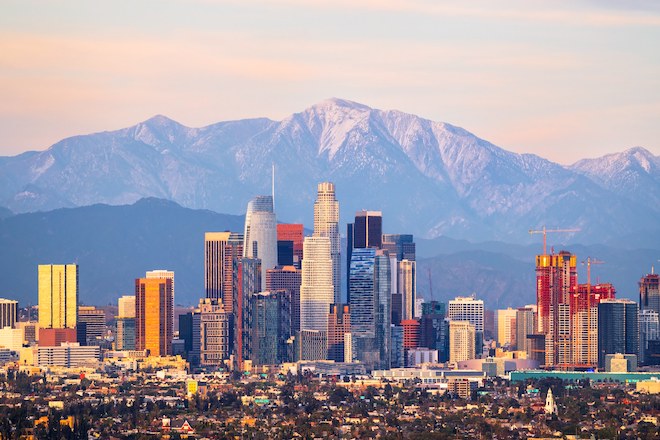 Do you need the best-LED video wall rental Los Angeles company?
Whether business or entertainment, the demand for LED displays is increasing; more and more LED display companies are growing. 
How to make the right decision for the LED stage display event in the selection will be more difficult.
The following is a list of the top 10 LED video wall rental companies in Los Angeles. 
To make the best decision for you easily, let's start exploring~
(The ranking has nothing to do with the order)

                               Source: https://www.leddisplayrentals.net/
Visual Impact is a company that rents LED displays. The company has a wide variety of displays to meet the needs of various occasions.
Visual Impact allows you to turn any venue into a huge stage through the LED display rental so that everyone will get a "front-row" seat.

                                  Source: https://www.tsvusa.com/
TSV Sound & Vision is a company that provides audiovisual rental services, including projector rental, concert sound system rental, DJ equipment rental, lighting rental, and wireless microphone rental.
TSV has offices in St. Louis, Austin, and Los Angeles for rental and event, sales, and installation services. When you need to hold an event, the company can quickly meet your program needs.

                        Source: https://www.luminaeventlighting.com/
Lumina is a full-service live entertainment production company that specializes in providing entertainment lighting and sound systems. Whether it is leasing, sales, service, or design, the company can provide the solutions you need.
Lumina supports the delivery of leased items nationwide and provides a large number of the latest and most popular equipment at the most competitive price in the industry.

                                Source: https://meetingtomorrow.com/
Established Year: 2009

Tel: +8774412640 \ 6467067540

Fax: +8007861749
Meeting Tomorrow is a leading full-service, national audiovisual and event technology partner for Fortune 500 companies, institutions, and associations.
Meeting Tomorrow is headquartered near Albany Park in Chicago. The company has more than 100 employees and several office dogs to establish a culture of respect and affection.

                             Source: https://www.matrixvisual.com/
Matrix Visual is a full-service event production company that provides LED video displays. It is also the fastest-growing LED distributor in the United States, specializing in the rental, sales, and service of large LED walls.
Matrix Visual is one of the companies with the potential for LED display in the United States.
6. ETR-Event Technology Rentals

     Source: https://rentipads.com/california/los-angeles-video-wall-rentals/
ETR-Event Technology Rentals is a nationally recognized digital signage rental, LED wall rentals, and computer rentals. It provides the best AV and computer rental experience for enterprises and trade show customers.
ETR-Event Technology Rentals is good at cooperating with experience agencies and on-site events and is one of the trustworthy companies in Los Angeles.
7. Los Angeles LED Video Wall

                             Source: https://losangelesledvideowalls.com/
Los Angeles LED Video Wall is an event rental LED display supplier focusing on high-quality event services.
Los Angeles LED Video Wall not only provides video screens of various sizes from small to large for the Los Angeles area, as long as it is available in all areas of Southern California and Nevada.

                              Source: https://rentexhibitsusa.com/
E&E Exhibit Solutions is a one-stop trade exhibition and event company, providing full-service logo production and trade exhibitions.
E&E's professional design experts help you create effective solutions for your trade show or event and is one of the most experienced companies in Los Angeles event leasing.

     Source: https://www.choice.live/los-angeles-LED-video-screen-rental/
Choice LIVE is an event production and entertainment technology company with over 15 years of industry experience, focusing on providing industry brands and event producers with market-leading technology.
ChoiceLIVE has been designing, delivering, and constructing video displays for live events and spectacular installations worldwide.

         Source: https://www.choice.live/los-angeles-LED-video-screen-rental/
AVR Expos specializes in providing audiovisual rental services for any event in the country or the world. 
With over 30 years of audiovisual rental experience, AVR Expos provides services for more than 1,000 events every year, which is still growing. It is one of the top audiovisual service providers in the United States.
The above is the list of LED splicing wall rental companies in Los Angeles, and the needs of different companies and industries can be contacted.
Suppose you want to develop the LED video wall business in the long term, besides domestic LED display suppliers. 
In that case, importing is also a good choice. 
We recommend the world's largest manufacturing country—China, with more than 20 years of LED display screen electronics manufacturing technology and experience; many kinds can meet different customers' needs. 
You are welcome to visit China.
Bibiled is a local LED display manufacturer in Shenzhen of China.
Its products have been exported to 25 countries around the world.
It has experience in import and export, and its product knowledge is very professional. 
If you have any questions about the LED display screen, please email us at [email protected], and we will answer the questions as soon as possible.
The following are recent BIBILED display screen cases: