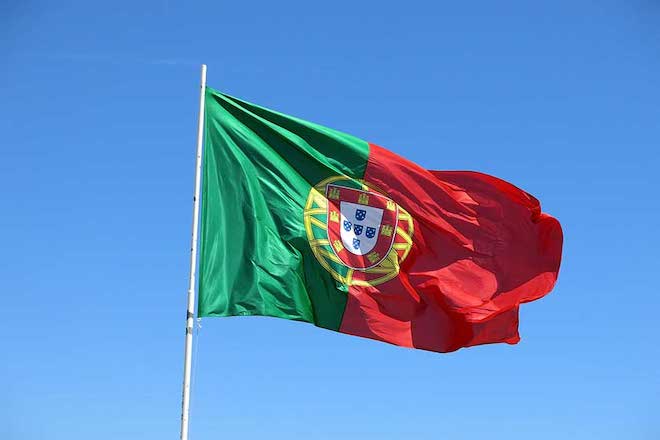 There are many LED display suppliers, but few suitable LED displays?
Finding a good LED display in Portugal and succeeding in your investment project is worth spending time on.
If you:
Anxious to use the LED Display
There is not much time to learn the basic technology or installation of LED Display
Understand the local LED display market and price
You are suitable for choosing a local Portuguese LED display supplier. 
Below we are a list of the top ten Portuguese LED display suppliers.
Let's start~
(The ranking has nothing to do with the order)

                                    Source: https://led-display.pt/
LED Display is a company engaged in the electronic research and development of electronic LED displays. It comes from the PLORAN Group. The company has more than 16 years of experience developing and manufacturing electronic solutions in the domestic and international markets.
In these 16 years of existence, PLORAN has diversified its activities and quickly expanded to other areas, such as implementing electronic equipment maintenance procedures with its partner Glintt Business Solutions. Developed and manufactured Portuguese Farmacias crosses for the client Associação Nacional de Farmácias.

                                  Source: https://www.dynamicscreen.net/
Tel: (+351)962983152 \ (+351)244823520

Email: [email protected]

Key Products: LED Display, LCD, 3D lighting
Dynamic Screen is a company engaged in the sales, installation, and programming of dynamic LED equipment, indoor and outdoor applications, namely LED panels and displays.
The company has a wide variety of LED display products and a wide range of adaptations. It is one of the most cost-effective companies among Portuguese LED display suppliers.

                               Source: http://artsystem.pt/
Established Year: 2009

Tel: (+351) 256374395/926 857 735

Email: [email protected]

Key Products: LED lights, audio-visual equipment, LED displays
Art System is a company that provides professional lighting, sound, and video fully customized supply and integration services and provides a wide range of high-quality products.
Always on the rise, Art System has become an increasingly stable brand in the Iberian market, allowing customers to be completely satisfied.

                             Source: http://www.bytechnology.pt/
Tel: 00351217576865/00351217576866

Key Products: LED Display, LCD display
ByTechnology is an information technology company whose main focus is to create innovative, personalized, and highly reliable digital communication products and tools.
Currently, the company serves customers from the most diverse market sectors, focusing on retail, catering, hotels, transportation, health and wellness, banking, and entertainment.
5. NetScreen LED Technology

                             Source: http://www.netscreen.pt/
Established Year: 2004

Tel: +351249819160

Email: [email protected]

Key Products: LED advertising, LED lighting
NetScreen belongs to the Digidelta Internacional SA group, in response to the development of digital communications, focusing on LED technology. Now it has the first digital LED factory in Portugal. It has become an LED panel manufacturer since 2014 and began to produce all LED panels exclusively.
NetScreen LED Technology is a brand manufacturer of innovative LED digital technology equipment. It provides exclusive content display, lighting, and decoration solutions for visual communication, advertising, and industry and guarantees energy efficiency and exclusive production nationwide.

                                    Source: https://www.sernis.com/
Sernis created a company dedicated to the research, development, and innovation of projects and products-SernisID. The company has obtained R&D certification and has a multidisciplinary team with a unique level of knowledge.
Sernis became a leader in the road safety market-active signage, optical fiber as lighting technology, video, and electronic panels, LED technology, and renewable energy.

                               Source: https://www.branddigital.pt/
Tel: +351212694991

Email: [email protected]

Key Products: LED digital outdoor billboard
Brand Digital is a company that specializes in advertising for digital billboard networks, producing your advertising videos, or remotely managing your events on the OOH network. The company is the first Portuguese company to create its digital network across the country.
The LED technology company Netscreen, a subsidiary of Digidelta Group, installed its first LED factory in the Iberian Peninsula in 2014.

                              Source: https://www.digitalstorm.pt/
Digital Storm is a team responsible for the rental and sales of LED displays and the installation and maintenance of the equipment. It is committed to making customers completely satisfied and ensuring high-quality services.
Digital Storm is a young and ambitious team LED display company with the potential for future development.

                                    Source: https://cemark.pt/
Tel: (+351)218310210

Email: [email protected]

Key Products: Advertising operations, furniture
Cemark is an urban furniture and advertising operator with offices in 26 cities in Portugal, creating outdoor advertising network solutions to respond to communication needs at any time.
Cemark is a component of the FCC Group, which currently holds 100% of Cemark – Móveis Urbano e Publicidade, SAFCC GROUP is one of the earliest European citizen service groups and a leader in the field of environmental services and infrastructure. FCC GROUP has more than 50,000 employees worldwide and has operations in more than 35 countries. Cemark is responsible for the maintenance and advertising management of urban furniture and has more than 12,000 advertising faces in Portugal.

                                 Source: https://www.ledpowerlda.pt/
Established Year: 2016

Tel: +351919883022

Email: [email protected]

Key Products: LED Display
LedPower is an innovative company that presents the most modern digital LED display design with differentiated methods and cutting-edge technology to attract public attention.
LedPower'sLedPower's professional team has extensive experience in information technology/electronics and event production and organization. The company aims to provide advertising, marketing, graphic design, decoration, consulting, designing advertising campaigns, and managing digital software and hardware.
The following are Portuguese LED display suppliers. Are you satisfied? Contact us as soon as possible~
Of course, suppose you want to import LED displays.
In that case, there will be a lot of LED manufacturers to choose from, provided you have the following conditions:
Intend to be engaged in the LED display business in the long term and is interested in understanding basic electronic technology

LED Display is required after at least 2 months
Suppose you are all in line as a Chinese LED display manufacturer. 
We know most about the development of local LED displays in China. 
After 3 months of collecting relevant data and voting materials, we have compiled a complete ranking of LED display manufacturers in China; if you need it, please email us, We will send you the list in private.
You recommend comparing one to three LED displays with equivalent quality no matter how many lists there are.
How to Distinguish the Bad LED Screen Manufacturers?
Too many are not conducive to finding satisfactory products.
The following are recent BIBILED display screen cases: 
Bibiled is a local LED display manufacturer in Shenzhen.
Its products have been exported to 25 countries around the world. It has experience in import and export, and its product knowledge is very professional.