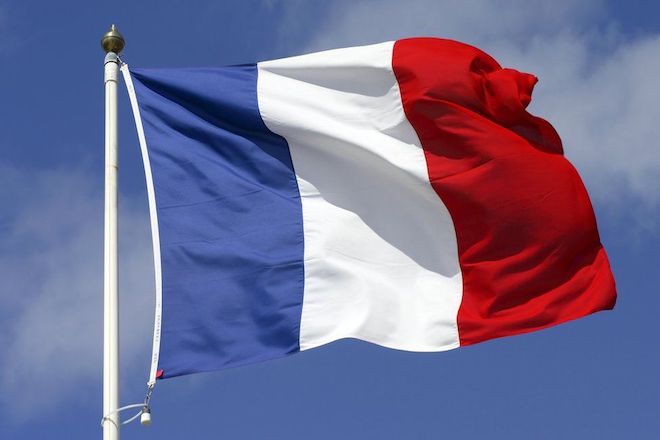 Are you looking for a LED display France supplier?
There are many LED display suppliers in Europe; it is difficult for you to make the right choice. 
In fact, the LED display solution is not cheap. 
Suppose you take the risk and choose an unreliable or unprofessional LED display supplier. 
In that case, you need to spend a lot of time on repairing the LED display instead of investing in the business. 
It couldn't be worse.
How to find a suitable LED display supplier in France? 
Don't worry; we have collected a list of the top 10 LED displays in France to help you solve this problem.
(The ranking has nothing to do with the order)

                                    Source: https://www.supervision.fr/en/
SUPERVISION France
SUPERVISION South Office
SUPERVISION Écrans Géants Sarl Switzerland
SUPERVISION is one of the pioneers of European giant LED screen technology. It has rich experience in the field of large-scale event LED large screens. It was once a major player in the Le Man's 24-hour endurance race, all European Olympics since 1992, football, track and field, bicycles, and other fields. The tournament provides a giant video screen.
SUPERVISION is one of the most influential providers of LED display solutions in Europe.

                                             Source: https://cocktailvision.fr/en/
Established Year: 2005

Tel: +025151478080 08

Key Products: LED video wall
Cocktail Vision is the largest outdoor large-format leading advertising network in France today, with a network of more than 200 faces in 42 cities. In 2005, Stéphane FRIMAUDEAU decided to install his first digital billboard in urban areas.
Cocktail Vision acquired Pixity Society in August 2017 and has since become the leading network in France. More than 150 devices, spanning more than 30 departments, have come a long way in 13 years.

                               Source: https://www.led-display.com/
LED Display is a LED display solutions company. It has close cooperation with Asia's largest LED display manufacturer-China. It has more than 10 years of industry experience, especially in the event program of giant LED displays.
LED Display is one of the companies with relatively stable LED display quality in France.

                                                   Source: https://ledcast.fr/
LEDCAST is a provider of digital communication services. The company has a service system that provides solutions, not only private customized LED displays but also irregular Novastar hardware and software training.
In the after-sales service of LEDCAST, the company promises a 3-year warranty. It has dedicated repair workshops in Paris and Bordeaux, so you have no worries.

                                            Source: https://www.winlight.fr/
Winlight is a French giant LED screen supplier with a history of more than 25 years. It is located at the headquarters of Alsace (Grand-Est).
 The company has designed various digital screen solutions to meet customers' visibility and communication needs. The main production location is THAL DRULINGEN near the Moselle border Alsace SARRE-UNION, which customizes giant LED screens for customers in France, Europe, and worldwide.

                                         Source: https://pixelight.fr/
Pixellight is a supplier of LED video screens. The company's R&D team designs product optimizations throughout the year to improve user comfort, functionality, and ergonomics.
 The products are installed and maintained by our technical team or globally recognized integrators. All our products are designed with high-quality components, meet our strict reliability standards and meet all market requirements. These processes provide product solutions that are the same as your project. We provide rental services, including more than 800 square meters of LED panels and mobile video trailers.

                               Source: https://www.ledbleu.com/
LEDBLEU is a designer and manufacturer of giant LED screens, engaged in digital media, professional giant screens, and giant screen rentals. LEDBLEU provides a complete dynamic display management solution for your LED screen or digital Display, from advice to after-sales service and maintenance at the customer's site.
LEDBLEU has more than 30 years of experience in the communication field of companies and local authorities and an in-depth understanding of the project monitoring process, and has professional answers to all the requirements of the giant LED screen.

Source: https://www.leditgo.de/
Established Year: 1998

Tel: +0247396462

Email: [email protected]

Key Products: LED video wall
JSG Technologies specializes in designing, manufacturing, and maintaining dynamic advertising panels and LED panels, especially in the sports world.
JSG Technologies currently installs 250 devices in more than 50 countries/regions worldwide to provide customers with installation, technical support, and after-sales service. It is one of the French LED display companies with more than 20 years of experience.

                                   Source: https://www.novelty-group.com/
Tel: ++ (33)164542628

Email: [email protected]

Key Products: LED video wall, stage equipment
Novelty is a supplier of LED display solutions. It produces more than 6,000 operations per year, 190 motivated employees, and growing revenue. It is constantly making progress and becoming a leader in technology solutions for the field and event industry.
Novelty has precision logistics in Paris, Cannes, Toulouse, Bordeaux, Nantes, Brussels, and London.
10. Prismaflex International France

                                 Source: https://www.prismaflex.com/
Tel: +33474706800

Fax: +33474263087

Key Products: LED video wall, advertising printing
Prismaflex International has become one of the leaders in manufacturing display panels and the large-format digital printing industries. In the past 30 years, Prismaflex has become an international group with more than 350 employees and current operations in 10 countries.
Prismaflex is the world's only supplier of true digital printers. Its R&D department is also an industrial manufacturer dedicated to printing and display panels (including a series of LED panels and screens).
The above are the top 10 list of French LED display suppliers.
I hope to help you find a suitable LED display supplier.
In addition to local suppliers, you can also lookup neighboring countries:
As the "world's No. 1 manufacturing" country, China is very mature for LED display SMD technology.
If you have enough time and projects and need long-term development, you can consider China.
We have compiled a detailed list of local LED display manufacturers in the China Data Statistics Network and the top ten rankings in 2021, and detailed rankings of companies in each category. 
If you want this list, please contact us and send it to you later.
The following are recent BIBILED display screen cases: 
Bibiled is a local LED display manufacturer in Shenzhen.
Its products have been exported to 25 countries around the world. It has experience in import and export, and its product knowledge is very professional.