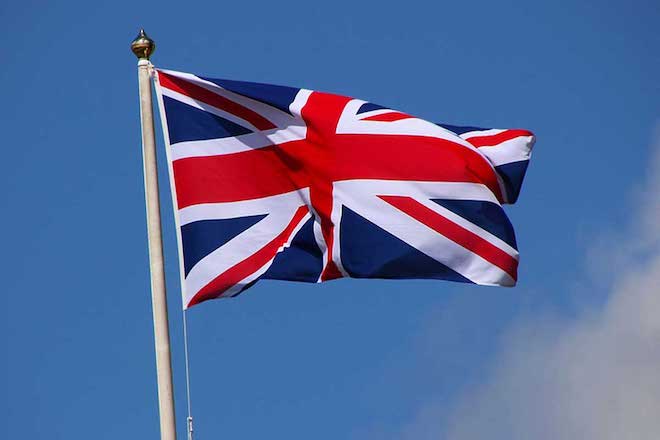 There are many LED display suppliers in the UK, and it isn't easy to find a suitable supplier.
But, this does not prevent us from looking for the best LED display suppliers in the country.
Whether it is for commercial or personal use, LED displays are in great demand worldwide. Due to various LED displays, our lives and advertising are made easy, which is also a very good investment.
We will help you find them through the list of the top 10 LED display suppliers in the UK; let us explore together~
(The ranking has nothing to do with the order)

                                 Source: https://www.videoillusions.net/
Video Illusions is an event hire company in the UK, providing LED hire displays and digital signage, custom 3D projection mapping, PA system, audiovisual equipment rental, etc., 
Video Illusions Ltd has won the TPI Award for "2014 Best Production" Arcadia Stage Glastonbury's video supplier and was nominated for the 2016 TPI Awards "The Des Fallon Video Visionary Award" and "Favourite Video Rental Company".

                               Source: https://elonexoutdoormedia.co.uk/
Tel: +0121 270 8550 \ 0845 056 4360

Email: [email protected]

Key Products: Marketing and Advertising
Elonex is a digital network service company. The company's large roadside LED billboards are located on the busiest traffic route in the central region and the largest roadside LED screen in Europe near the M6/M5 intersection, shopping centers across the UK, and many of the most famous Digital screens in stadiums.
Elonex operates a unique digital outdoor advertising network dedicated to building brands, promoting brand information, and maximizing brand participation through the power of digital display communication.

                               Source: http://www.titchfieldgroup.com/
Titchfield Group is the UK's largest outdoor advertising service provider and a major commercial real estate renovation service provider. The modern offices in Cuffley and Morecambe are equipped with the latest equipment to provide such services.
Titchfield Media provides one-stop outdoor advertising management services, and a national network of 8 warehouses covering all regions can provide all services anywhere in the UK.

                             Source: https://pioneergroup.co.uk/
Established Year: 2006

Tel: +0118 969 6161 \ 0161 476 5168

Email: [email protected]

Key Products: DOOH (Digital Outdoor), retail, advertising, and corporate AV fields
Pioneer Group is composed of three companies, namely Pioneer Digital Solutions, Pioneer IT Connections, and Pioneer Electrical Solutions. Since 2011, we have been experts in the field of digital transformation. We have been working across stadiums, hotels, retail, the public sector, and enterprises for nine years. The environment takes an interconnected approach to AV solutions, electrical contracting, and network infrastructure.
Pioneer Group's expertise in corporate communications and meeting room design has enabled us to obtain Google partner certification and is the official distributor of its Hangouts-Meet video collaboration hardware and one of the influential group companies in the UK LED display.

                             Source: https://bauer-digital.co.uk/
Bauer Digital is a British digital display solutions company. The company's solutions are fully customizable, scalable, and versatile to adapt to a variety of indoor and outdoor applications.
Bauer Digital provides innovative display solutions from retail, transportation, and media to entertainment and corporate business units. The company's LEDs are available 24/7 with a 3-year warranty to reassure our customers.

                         Source: https://www.uxglobal.co.uk/
Established Year: 1983

Tel: +01132858280

Email: [email protected]

Key Products: Digital Vision Solution Service
UXG's previous company name was Unicam, which mainly sold car audio systems. Over the years, it has been making continuous progress, starting from designing and manufacturing displays for car audio sales across retail environments to designing and implementing car audio switches for major retailers.
UXG is now a professional audiovisual company that designs and provides innovative digital, retail, and user experience solutions to drive participation and help brands stand out. 
7. Scanlite Visual Communications

                               Source: https://scanlite.co.uk/
Key Products: LED display
Headquarters
Southern Office
Scanlite Visual Communications is a British manufacturer of LED displays. It is a family-owned company with its headquarters in Blackpool, UK, with a manufacturing and assembly plant in the northwest of the UK.
Scanlite Visual Communications has 30 years of experience in the industry, bringing amazing clarity to stadium screens throughout Europe. They have increased the brand recognition of hoardings, towers, and game consoles around the world.

                              Source: https://www.quickscore.co.uk/
Quickscore is a multimedia LED display company with extensive experience in multi-function scoreboards, and SMART LED solutions.
Quickscore is looking for indoor/outdoor scoreboards, theater screens, presentation screens, advertisements, general information screens, or any other type of LED screens. Quickscore can provide you with a solution.

                               Source: https://www.fonix.co.uk/
Tel: +03301332688

Email: [email protected]

Key Products: LED screen hire and sales, event TV, retail digital signage, and video production.
Fonix is a company owned and operated by computer engineer Ali Tatari. It is located in the Al Sayyed building in Taalabaya (main road) in the Bekaa Valley, Lebanon.
Whether you are working for a visual marketing agency, a football stadium, or an event organizer, let you understand the impact of how to use LED and AV in your area.

                               Source: https://dynamo-led-displays.co.uk/
Tel: +01491 680088 \ 0845 257 2300

Email: [email protected]

Key Products: Indoor LED screen, outdoor LED screen, large LED screen, flexible LED screen, transparent LED screen
Dynamo LED is an LED display supplier headquartered in the United Kingdom and Dubai. The company designs and designs ideal LED screens and video displays at competitive prices with more than 15 years of experience.
The company team has worked in Saudi Arabia and the UAE and has completed a number of indoor and outdoor LED display installations in the United Kingdom and Europe.
The above are the top 10 LED display suppliers in the UK.
 You can choose the most suitable LED solution you need based on these different UK suppliers and make the right purchase.
If you want to do business in the area of leasing and organizing events, we also list the Top 10 LED Screen Hire London UK in detail.
Even so, there are still many European LED display buyers willing to import from China, considering that China is the "world's manufacturing factory" and the manufacturing industry is trendy, especially the wide variety of electronic products in Guangzhou and Shenzhen. 
More than 75% of the production lines are operated by fully automatic machines, which increases the production efficiency of electronics manufacturing and makes the same products much cheaper than local products.
BIBIILED is a local LED display manufacturer in Shenzhen. Our products have been exported to 25 countries around the world. 
We have experience in import and export and our product knowledge is very professional. 
If you have any related questions, please feel free to contact us. We will send a copy of A detailed list of Chinese LED display manufacturers down to the ranking of each category.
The following are recent BIBILED display screen cases: