Your wedding is one of the most important moments of your life. So naturally, you'd want everything to be perfect, right? You make sure the flowers are fresh and you also make sure the food that your guests will be eating will be delicious.
These are just some of the things that you and your partner need to take care of (well not exactly, because you'll most likely hire a wedding coordinator, but you get the drift, don't you?).
It has High-Quality Display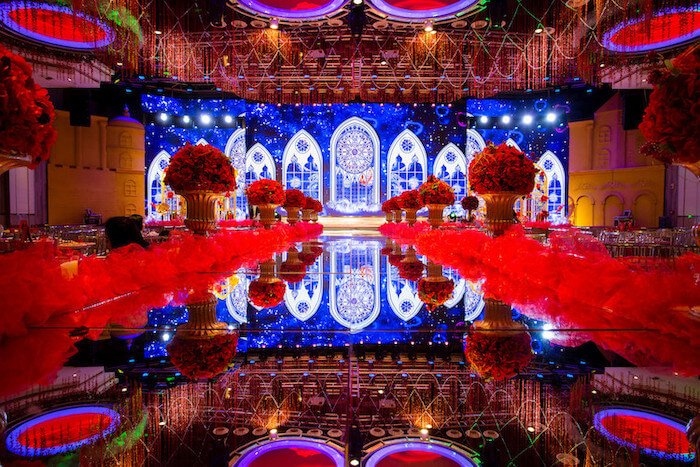 Weddings need some sort of display device in order to show the couple's pre-wedding montage. And if the couple have asked for a same-day-edit for their wedding video, then they'll also need it for this.
Choosing a LED screen/wall to show those videos to your guests is the best thing you can do. Do you want to know why?
A rental LED screen/wall features the best quality in terms of resolution and crispness of the images. Its brightness is calibrated to provide a clear and crisp image.
And since it is bright enough, you don't have to worry if your wedding reception is indoors or outdoors, as guests will be able to watch clearly, in any venue.
New Form of Entertainment
Aside from it being a medium for your wedding video, a LED screen/wall can also serve another purpose. It can serve as an interactive display for your guests.
You can use it to display information like say a countdown timer, a special announcement or other useful information.
A LED screen/wall will really catch the attention of guests and the information you want to deliver will be seen by most guests at your wedding.
Adjusts Size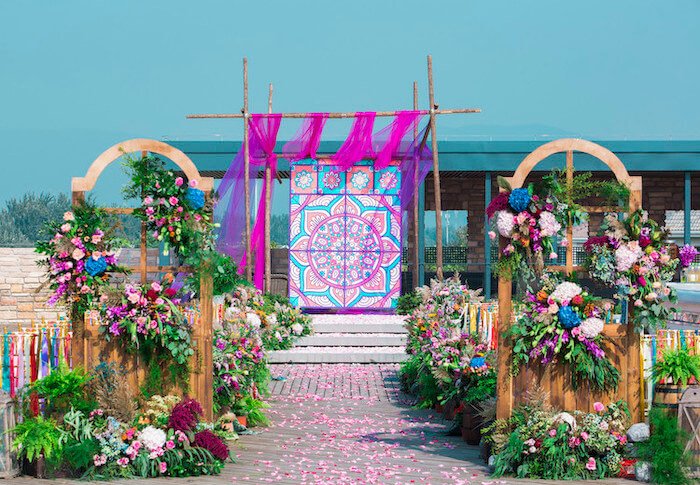 The beauty about LED walls is that it is adjustable and  customizable. You won't have to worry whether or not the LED wall will fit the location. LED walls can be built according to the size required.
If you want to place it outdoors, you can have it built like a billboard if you like (of course that costs more, but having that option is better than not).
Just give the people you will rent the LED wall from a heads up on the location and they will be able to suggest size options.
LED technology is continually improving and having a curved LED wall is now possible. Curved LED walls have better display as guests will be able to see the images clearly no matter which angle they are watching it from.
Plus, it adds a certain flair to the event that no other device can.
It's User Friendly
LED screens or walls might look complicated but they are very easy to use.
You might worry that the person assigned to operate the videos might get overwhelmed with this kind of technology, but it is very user friendly even though it offers a bunch of features.
The good thing about LED screens or walls is that you will always have different connection options to choose from. There's DVI, HDMI, VGA and HD-SDI connection options.
It Creates a Front-Row Experience for All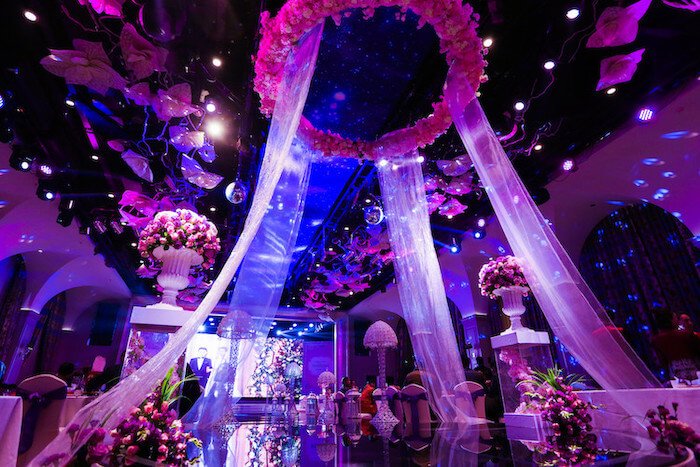 Nowadays, people love to share cool things on social media sites. If you choose a LED screen for your wedding, it becomes very convenient to make videos for people.
Videos on Tiktok can make your wedding video become viral. Your guests can even live stream your wedding video for their friends to see. Of course, you will need a large LED wall for that.
LED walls can be very useful for a wedding with many guests and a big reception area. With the use of LED walls, you can ensure your guests at the back can still see what is going on at all times.
It is more Efficient
The best thing about a LED wall is, even though it is a large device, it doesn't use a lot of energy. The technology used in LED screens requires less electricity than say an LCD or plasma screen.
It Adds a Certain Luxurious Feel to Your Wedding
Hey, if you want to feel like a king or queen during your wedding, the best way to do that is to make sure that your wedding is like a fairy tale.
To achieve that kind of vibe, the decorations must be glamorous, the dress must be divine and basically everything must be in order.
Adding a LED screen/wall will add a certain vibe where the guests will feel like no expense has been spared to make this event special (the truth is the expense isn't really as big as you would imagine).
Can Serve as a Social Media Wall
As you already know, a lot of people are addicted to social media. People are glued to this kind of platform almost 24/7. So naturally, it is a great platform to take advantage of.
You can use your LED screen/wall as a medium to share what your guests have been sharing on Facebook and Instagram.
With the use of hashtags, you can easily track the photos that your guests have shared to these platforms and display them on your LED screen/wall.
Just make sure to have your wedding host announce the unique hashtag that your guests need to use.
You can even add a prize for the best or most memorable photo. That way, there will be more incentive for your guests to post. It's things like a social media wall that make a wedding memorable and interesting.
Can Be Used as Props for the DJ
Well, every wedding has an after party right? That's why you hired a DJ so that guests can party the night away after all the formalities.
The best way to make sure there is a party vibe going on is if you use the LED wall as a prop for the DJ. You can play videos that would go well with the music that the DJ is playing.
Or, you could ask the DJ to play his own videos (if he/she has that sort of thing). Regardless, it's a great way to get the party going.
Can Offer Endless Creative Possibilities for your Wedding Team
The beauty about having a LED screen is that it really opens up the creativity of the team that will be handling your wedding.
They can use it for whatever they like just to make sure your wedding will be more memorable.
For example, the LED wall can be made as a backdrop for the bride and groom's seating during the wedding reception. Things like that can help make your wedding more beautiful.
Bottom Line
Now you see how a LED screen or wall can play an important part of your wedding. It just adds a more personal touch to your already unforgettable day.
Best of all, renting a LED wall for your wedding doesn't have to be a big investment but the returns can be for a lifetime.
Good luck and best wishes!