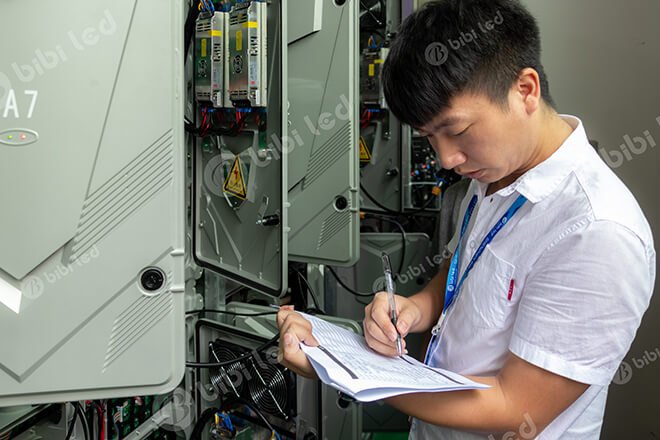 Have you regretted that you have inadvertently purchased inferior LED display materials at a high price, which has reduced your business income?
Are you wasting time because you are unfamiliar with the LED display operating system and blindly search?
Do you find that the LED display light is off, but you don't know why?
Bibiled adopts the healthy suggestions of customers and will launch a series of courses to solve your concerns.
In addition to the help of Bibi's technical staff, we also personally visited various brand companies to learn from each other, such as the Nova system, Linsn system, RGBlink, and so on.
Currently, of the 4 courses, we would like to know which one you now need most? If you have what you need, please let us know by leaving a message below:
1, LED display operating system course
2, Video processor course
3, Maintenance lamp beads course
4, LED display material identification course



1. The LED display operating system
1) Nova system operation
2) Huidu system operation
3) Linsn system operation
4) Suggestions and Frequently Asked Questions
3. Repair lamp beads
1)  What causes the lights to go out?
2)  How to repair the broken IC of each LED module with a different pitch?
3)  How to repair the broken lamp beads of LED modules with different pitch?
4)  Suggestions and Frequently Asked Questions
Past videos, please click here:
4. How to distinguish the authenticity of the LED display material? —Mainly speaking Made in China.
1)  LED Module (IC, lamp beads, PCB, mask, etc.)
3)  Power supply
4)  Wire
For past videos, please click here:
This time we carefully planned the video.
In order to ensure the high quality of the video, we will classify and record the video according to your choice.
It is estimated that it will take 2 months to research and shoot the content of the LED display, and I believe it will be better than in the past.
If you have other questions about the LED display screen, you can leave a message below or email us.
Your likes and subscriptions have moved us, and we will keep moving.