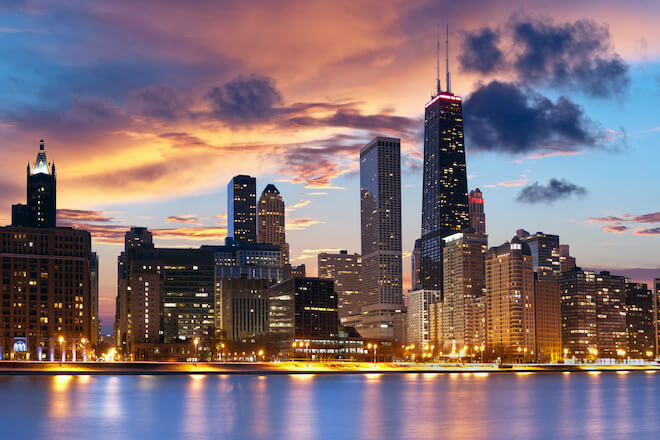 Have you found a satisfactory supplier of rental LED displays in Chicago?
As one of the major financial, futures, and commodity trading centers in the United States, Chicago has many places where LED displays are needed, whether it is advertising displays or holding large and small events.
 A successful display is enough to leave a deep impression in a bustling, fast-paced city.
The key to a successful event is finding a suitable rental event supplier to meet your venue needs, atmosphere needs, audio needs, price needs, etc.
Here are some good LED Screen Rental list in Chicago; we hope to help you.
(The ranking has nothing to do with the order)

                            Source: https://elitemultimedia.com/
Established Year: 1968

Tel: +16154573540

Email: [email protected]

Key Products: LED display
Elite Multimedia is a professional audio, lighting, and video wall company that provides a variety of large and small audio systems, audio, broadcast camera solutions, video projectors, etc.
Elite Multimedia's business is located in Nashville, Tennessee. It is a major entertainment center and one of Chicago's promising companies.

                               Source: https://www.gseav.com/
GSE Audiovisual Inc is a national company that has added virtual booth developers and virtual webinar platform providers to its core services.
As one of the leading leasing companies in parts of the United States and Canada, GSE Audiovisual Inc has been highly recognized by customers with 17 years of industry experience.

                                 Source: https://mtgsigns.com/
MTG is an experienced company in LED display, providing an LED display for 15 years.
MTG has rental display sales points in more than 30 states in the United States. With experience in LED displays, whether in Chicago or Naperville, MTG can provide LED video displays and large mobile screens for your next event and Excellent service.

                             Source: https://avchicago.com/
Tel: +3122294100 \ +8887099599
AV Chicago focuses on audio, video, lighting, stage, event services, and equipment rental, providing customers with top production and event services suitable for small and large meetings, conferences, celebrations, fundraising events, private parties, and live performances.
The AV Chicago team has more than 30 years of comprehensive experience and provides services for more than 2,500 events every year. It is Chicago's premier audio/video equipment and event service provider.
5. LED Screen Rentals USA

                 Source: https://www.ledscreenrentalsusa.com/
Established Year: 1995

Tel: +4078848000
LED Screen Rentals USA is a nationwide mass discount rental service of Excel Presentation Services, Inc. The service focuses on providing services to customers who hold multiple performances each year.
LED Screen Rentals USA has service points in Orlando, Las Vegas, and Chicago. One of the most cost-effective companies in Chicago, the United States, is for LED display rental service activities.

                                      Source: https://avrexpos.com/
AVRexpos is one of the top suppliers of audiovisual rentals in Chicago, the United States. The company has a large inventory of LED display rentals, mainly providing AV rentals, including live audio, webcast and video conference rentals, and touch screens.
AVRexpos has 25 years of rich experience in the leasing service industry, covering many service areas, with leasing service outlets in 23 cities in the United States.
The above is a list of LED display suppliers for Chicago rental events. 
You can compare among these suppliers and choose the most suitable for your needs.
Of course, I intend to develop the rental service long-term, so why not buy the rental LED display yourself? 
It can be disassembled and used repeatedly; it is convenient to transport and adapt to various activities' needs.
 It is a good investment. 
How much is that LED screen? You can send an email to tell us, and we will give you a quotation as soon as possible.
The following are recent BIBILED display screen cases: 
Bibiled is a local LED display manufacturer in Shenzhen of China.
Its products have been exported to 25 countries around the world.
It has experience in import and export, and its product knowledge is very professional.