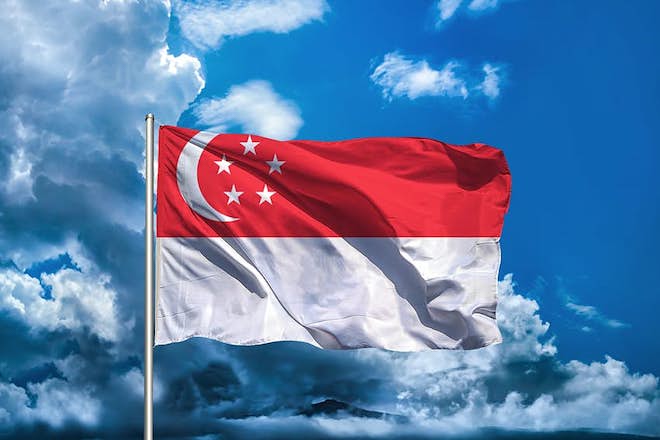 In Singapore, retailers and advertisers have been facing the fiercest competition.
The emergence of video walls has made business brands more beneficial.
Suppose you want to buy a video wall in Singapore and find a reliable LED supplier.
In that case, the following list of video wall suppliers in Singapore can help you.
(Names are not listed in order)

Singapore Head Office
Address: 33 Ubi Ave 3,#03-39 Vertex Tower A,Singapore 408868
Malaysia Branch Office
Address: G-10, Jalan PUJ 3/7,Taman Puncak Jalil,Bandar Putra Permai,43300 Selangor
Zoom Visual is a Singaporean LED advertising display board service provider focusing on marketing or branding activities. It has more than 15 years of industry experience in the advertising and information, and communication technology industries. The motivation for changing the company is to become one of the most creative and reliable led advertising display solutions companies in the Singapore market.
The company's products are versatile, practical and cost-effective, and can be used in various marketing or branding applications. From indoor and outdoor events, exhibitions, concerts, cinemas, fashion shows to retail advertising; it is suitable for any occasion or event.

Website: www.audax.com.sg
SINGAPORE (HEADQUARTER)
Address: 63 Ubi Avenue 1, # 07-02, 63 @ Where, Singapore 408937

Tel: +65 6749 9810

Email: [email protected]
MALAYSIA
Address: A-22-2, PJ Pinnacle, Jalan Utara C, Petaling Jaya, 46200 Selangor, Malaysia

Tel: +6016 2817094
CAMBODIA
Address: No.79, Street 350, Sangkat Toul Svay Prey 1, Khan Chamkar Morn, Phnom Penh, Kingdom of Cambodia.

Tel: +023212140
Audax Visuals is a visualization solution company that focuses on 3D animation, graphics, or various interactive media to provide website design services to simplify your business.
Suppose you don't have any ideas or inspiration but want to build your landscape virtually. In that case, the architects of Audax Visuals are ready to help you. The LED display is the carrier of visual effects. If you need high-tech visual effects, you can contact Audax Visuals.

Tel: +65 9244 8138

Email: [email protected]

Website: pixiepitch.com

Address: 33 Ubi Ave 03 #05-22,Vertex Tower B Singapore 408868
Pixie Pitch is a Singapore LED advertising display service provider. It has more than 20 years of professional knowledge and experience in the LED display technology industry. The company is the first to install a transparent LED display in Singapore. 
The company aims to provide the most creative and reliable indoor and outdoor LED display advertising display solutions.

Tel: (65) 6636 6918

Fax: (65) 6636 6908

Website: www.ascenstar.com/index.html

Address: Ascenstar Pte Ltd33 Ubi Ave 3#08-38/39 VERTEX Building Tower A Singapore 408868
Ascenstar is mature digital signage, video display, and interactive display system solution provider in Singapore. More than 10 years of market share and more than 40 years of comprehensive experience in the video and IT industries provide consulting, design, system integration, content design, and software development for Singapore and neighboring countries.
They strive to become one of the full-service providers of LED display Singapore.

Established Year: 2012

Tel: +65 6876 0880

Fax: +65 6876 0050

Email: [email protected]

Website: www.uniconnectmedia.com

Address: 68 Kaki Bukit Ave 6#02-03, Singapore417896
Uniconnect Media focuses on digital signage solutions, audio and television systems, digital information displays, digital signage, and digital content services.
In 2016, the company rapidly developed and became new partners with Epson, Sony, Remco, Montarbo, and Leyard to provide a complete AV/IT industry for enterprises and projects. It is one of the companies with more potential for LED displays in Singapore.

Tel: +65 6748 4917\+65 6384 6722

Fax: +603 3290 3173

Email: [email protected]

Website: www.ledsigns.com.sg

Address: Premier @ 8 Kaki Bukit Ave 4 #07-06, Singapore 415875
LED Signs Pte Ltd is an LED lighting solution provider focusing on lighting fixtures to provide customers with energy efficiency, quality, and best service.
The company has won a considerable reputation for its high-cost performance, low power consumption, and short payback period. The main products include LED company signs and logos, LED billboards, LED information signs, power supplies, LED ultra-thin billboards, LED lighting, etc.

Tel: +66948700

Email: [email protected]

Website: www.koosignage.com

Address: 68 Kallang Pudding Road #01-01 SYH Logistics Building Singapore 349327
Koon Digital Signage is a provider of digital signage solutions. The company started with innovative home solutions and has been developing over the years to enter digital signage solutions.
The company's main products include: LED display, LCD interactive display, LED transparent display, etc., and strive to become one of the most competitive digital signage companies in Singapore.
Below is a list of video wall suppliers in Singapore; you can choose the right company according to your use and requirements!
If you
Need to use LED display after 2 months
Large project
Pursue cost performance
Believe in Made in China
You can choose the LED display manufacturer. 
75% of China's LED manufacturers have factories in Shenzhen. 
You can come and watch the factory's production process and company culture. The most important thing is the professionalism and service of the sales staff.
The following are recent BIBILED display screen cases: