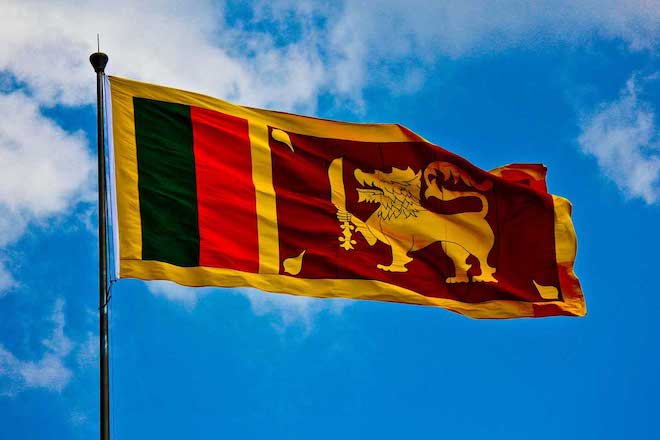 Do you know what the led screen price in Sri Lanka is?
How to cooperate with many led display board suppliers in Sri Lanka, or Chinese LED display manufacturers?
Although there are many types of LED display solutions, their functions are different. At this point, you must invest in the best-LED display solutions to meet your commercial advertising needs.
Whether it is an LED video wall, led screen advertising, event display, or any other type of LED display solution, choosing the right solution is very important.
We look for the best local LED suppliers for you and choose the supplier that suits your LED display needs.
To help you solve this problem, we have created a list of the best-LED billboard suppliers in Sri Lanka.
Let's go!
(The ranking has nothing to do with the order)

                                      Source: www.emergingmedia.lk
Established Year: 2009

Tel: +011 2447662\0778478678

Email: [email protected]

Address: 25th Floor, East Tower, World Trade Center 01, Colombo, Sri Lanka
Emerging Media is currently the market leader in digital signage solutions in Sri Lanka and one of the largest digital advertising networks, including indoor and LED screen advertising, with more than 200 prime locations in Colombo, Sri Lanka.
Emerging Media won the Silver Award in the "Local Brand of SME of the Year" category in November 2029. The company's main products are outdoor LED displays, LCDs, and so on.

                                      Source: www.samara. lk
Established Year: 2009

Tel: +94 7772200888

Address: 10A Batuta Road, Matala, Sri Lanka
Samara Advertising is a full-service advertising agency company, mainly focusing on indoor, outdoor, and offset printing marketing. The company's coverage area is mainly concentrated in the southern province of Sri Lanka. Still, it is also happy to be any type of enterprise throughout the island. Provide services.
Samara Advertising has developed into a leading full-service advertising company specializing in LED digital displays and offset printing, brand names, T-shirts, etc.

                                      Source: www.stormct.com
Established Year: 2015

Tel: +0112-055552 \ 077-2262777 \ 077-0066814

Email: info@st ormct.com

Address: #82/1/1, Bodaloka Mawata, Bambalapitiya, Colombo-04, Western Province, Sri Lanka.
Storm Media is a supplier of various digital advertising and LED digital signage advertising products. It is a national high-tech enterprise, and its business involves indoor and outdoor LED digital signage display devices.
Storm Media's passion is to combine the latest marketing techniques with strategic thinking and creative execution to provide the best-led screen advertising in Sri Lanka.
4. Athula Paranayapa Services

                                Source: www.aerodigitalworld.com
Established Year: 1960

Tel: +94 36-2254437

Fax: +94 36-2255874

Email: apspl.lk/aps

Website: www.aerodigitalworld.com

Address: ATHULA PARANAYAPA SERVICES (PVT) LTD APSBuilding, Highlevel Road, Boralugoda, Kosgama.
Athula Paranayapa Services is a modern and vibrant advertising company in Sri Lanka. It has more than 55 years of experience in this field. In 2011, it became the first company to conduct outdoor advertising LED video walls and LED promotional vehicles.
Mr. Athula Paranayapa, the founder and former chairman of APS, is a multi-talented company. The artist graduated from the Colombo Academy of Fine Arts. He has served many well-known advertising companies such as international advertising service companies and has accumulated relevant experience.
5. Reggee Advertising Services (Pvt) Ltd.,

                                           Source: www.reggeeads.lk
Established Year: 1990

Tel: +94-11-2893620/ 94-11-2895868

Fax: 94-11-2892770

Email: [email protected]

Address: No. 145, Katuwana Industrial Estate, Katuwana Road, Homagama, Sri Lanka.
Factory-02
Reggee Advertising Services specializes in a wide range of advertising and related services, including hoardings, store and dealer brands, exhibition booths, LED mobile promotional vehicles, banner displays, screen printing, and digital printing in Sri Lanka.
Reggee Advertising Services is one of Sri Lanka's leading experts in outdoor advertising and corporate branding. At the 2012 Sri Lanka Entrepreneur Awards Ceremony organized by the Sri Lanka Chamber of Commerce and Industry, Reggee Advertising won the "Big Category Silver Award" in Western Province. The company also won the "National Excellence Award" in the national category at the same awards ceremony.

                                      Source: www.ashansads.lk
Established Year: 1997

Tel: +0112537905, 4547326, 4402170

Fax: 011 4410211

Email: [email protected]

Address: #483/3, Awissawella Road, Kaduwela, Sri Lanka
Ashans Advertising is an outdoor advertising company in Sri Lanka. The company's main work includes indoor advertising design, retail advertising design, exhibitions, conferences and event projects, etc. It has a 20,000 square foot design studio and workshop and more than 100 large teams.
Ashans Advertising is one of the most innovative and forward-looking outdoor solutions companies in Sri Lanka.

                                     Source: www.signandshine.lk
Tel: +94773294428 (Pasindu)

Email: [email protected]

Address: A: No 123/3, Perakum Mawatha, Dehiwala road, Maharagama, Sri Lanka.
Sign and Shine is one of the leading digital media advertising companies in Sri Lanka. Its main products include: LED signboards, Video walls, LED furniture, LED floors, LED curtains, LED advertising trucks, etc.
Sign and Shine sell products and can also sell advertising locations. It is located in Kohuwala, a bustling suburb of Colombo, along the highly crowded Colombo-Horana Road."
8. Sign-Tech Advertising (Pvt) Ltd

                                     Source: www.signtechads.com
Tel: +0112554609

Email: [email protected]

Address: No 09, Glen Aber Place, Colombo 04 Sri Lanka.
Sign Tech is a company that provides a complete one-stop service for all advertising needs. Sign Tech is "the only 3M logo converter authorized in the United States in 2012" and a distributor of MagicTouch products in Dubai.
Sign Tech provides personalized and professional services, has a professional team and rich experience, and is well received by Sri Lanka in the advertising industry.
9. Jeewa Plastic (Pvt) Ltd

                                 Source: www.jeewaplastic.lk
Jeewa Plastic (Pvt) Ltd, as a supplier of high-quality materials for the indoor and outdoor advertising industry, has always occupied a leading market position in Sri Lanka. The company has a broad product portfolio and regularly evaluates the latest trends and developments in the industry.
Jeewa Plastic (Pvt) Ltd conducts research and cooperation with well-known manufacturers in China, South Korea, Malaysia, India, Singapore, and other countries.

                                     Source: www.outdoormedia.lk
Outdoormedia.lk is a company that specializes in outdoor marketing and advertising agency. It has a good traffic promotion location. The company's most service is to rent advertising locations.
Outdoormedia.lk relies on a very comprehensive database to reduce the trouble customers have to meet media and advertising needs.
The above is the list of the top 10 best-LED display suppliers in Sri Lanka.
Whether it is indoor LED video walls or outdoor LED display solutions, there is always a Sri Lankan LED display supplier suitable for you.
75% of the LED electronics manufacturers are located in Shenzhen, China, called "the factory of the world". 
Suppose you want to engage in the LED display business for a long time. In that case, Chinese suppliers are undoubtedly an excellent choice. With a complete LED display production line And skilled technology, the quality inspection links at various levels have made many countries rush to import made in China.
The following are recent BIBILED display screen cases: 
If you need any help, you can email us at [email protected].