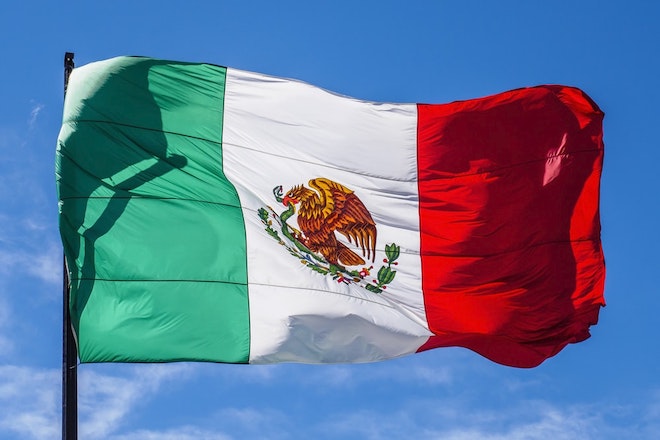 Are you looking for LED display Mexican suppliers?
LED display screen is a reliable investment; no matter you choose an indoor LED screen, outdoor LED screen, or video wall, it can be widely used in different industries.
Is it very distressing which one of the many LED display suppliers is right for you?
The following is a list of the top 10 LED screen suppliers in Mexico, to help you easily solve the problem, let us start~
(The ranking has nothing to do with the order)

                                    Source: http://pantallaled.com.mx/
Established Year: 2006

Tel: +5218180331291

Email: [email protected]

Key Products: LED display
Pantallas led is a company specializing in advertising, communications, and digital media. The company's goal is to become a leader in the manufacturing and sales of LED screens and mobile screens in Latin America.
Pantallas led provides various high-tech LED displays, enabling the company to participate in large-scale infrastructure projects for LED displays and mobile displays.

                                Source: http://rgbtronics.com.mx/
RGB Tronics mainly focuses on retail and wholesale giant screens, advertising screens, and energy-saving lighting and has more than 10 years of experience in large-screen LED electronic solutions.
Headquartered in Monterrey, Mexico, RGB Tronics is currently pursuing renewable resource products, such as solar panels, wind power systems, RGB electronics, and so on.

                               Source: https://hpmled.com.mx/
HPMLED is a Mexican LED display manufacturer with 29 years of domestic experience. The company's giant LED screens and LED modules are mainly used to build outdoor, indoor and mobile advertising screens.
HPMLED is committed to providing customers with different services, such as screen technical support (own or from other customers), service policy maintenance, and screen rental.

                             Source: http://mediosmexico.com/2014/
Medios México is a Mexican LED screen solutions company dedicated to the commercialization, manufacturing, and operation of alternative outdoor advertising and digital marketing methods.
Medios México has more than 10 years of experience in LED technology; as time goes by, Medios México has been adapting to new technologies and currently has digital marketing services provided by creatives and experts to ensure that the brand brings the best results.
5. Pantallas Electrónicas de LED - DMX TEC

                             Source: https://www.pantallasled.mx/
LED screen (DMX Technologies) is a wholesaler of large-scale LED electronic screens, mobile LED screens, and advertising screens suitable for indoor, outdoor, and mass sports.
 DMX Technologies has more than 10 years of experience in the giant LED electronic screen and advertising screen market and is one of the most influential companies in the LED display market in Latin America

                                         Source: https://kolo.digital/
Kolo is a company that integrates the best audiovisual solutions for the digital signage industry in Mexico and Latin America. It has 35 years of experience in the industry, focusing on open space, shopping malls, sports design, and landmark projects such as facilities, stadiums, and enterprises—installation solutions.
Kolo has more than 20 years of experience in the digital signage industry and has been part of Escato since 2015. It has now installed more than 10,000 square meters of screens in more than 20 countries worldwide, making Kolo one of the top three integrators in Latin America.

                                    Source: https://www.mmp.com.mx/
MMP Screen is a company specializing in LED, dedicated to the sales and maintenance of screens, road signs, electronic price tags, and all products using LED technology.
MMP Screen provides customers with the best and most complete after-sales service through these companies. The warranty period of the screen is as long as 60 months.

                                 Source: http://www.visualstage.com.mx/
Tel: +523315431089 / (044)3331568339

Email: [email protected]

Key Products: LED display
VISUAL STAGE specializes in the production, sales, and leasing of large-size Full HD LED screens. The company develops entertainment, advertising, and all the world of space activities with high-impact visual solutions.
VisualStage is committed to providing the highest quality, so most product catalogs provide up to 3 years warranty.

                                Source: https://www.pixelwindow.com.mx/
CDMX:
QUERÉTARO
GUADALAJARA
Tel: (33)14542201

Key Products: LED display
Pixelwindow is a leading digital solutions company in Mexico and a top display integrator of 3D multi-touch and holographic solutions for home theater, retail, and entertainment.
Pixelwindow provides innovative products and integrated services of the highest technology and is a Grupo Integral del Bajío.

                      Source: https://msmedia.com.mx/publicidad-exterior/
M&S Media is an outdoor media advertising company with nearly 10 years of experience. M&S Media has more than 250 strategic locations in Mexico and has become one of the most influential digital screen advertising networks in Mexico.
M&S Media can provide you with the best image quality and brand awareness. It is one of the most influential companies in outdoor advertising in Mexico.
The above is the list of LED display suppliers in Mexico.
Is there a company that fits your mind? Hurry up~
How to Distinguish the Bad LED Screen Manufacturers?
Suppose you want to consider LED displays from other countries. In that case, you may wish to consider the "world's first manufacturing plant"-China, with developed manufacturing industry and mature electronic products.
If you:
Want to be engaged in the LED display business for a long time

Not afraid of trouble, strong ability to do it yourself or have an assembly team (both domestic and foreign)

Pursue cost performance

You need to use the LED display after 2 months (very important, delivery date)
With the above 2~3 ideas, you might as well consider a Chinese LED display. 
How to find a suitable Chinese LED display manufacturer? 
We have a full strategy guide, detailed to the domestic LED module wholesale version; if you need it, please leave your email below; we will send you this valuable list as soon as possible.
The following are recent BIBILED display screen cases: 
Bibiled is a local LED display manufacturer in Shenzhen.
Its products have been exported to 25 countries around the world. It has experience in import and export, and its product knowledge is very professional.