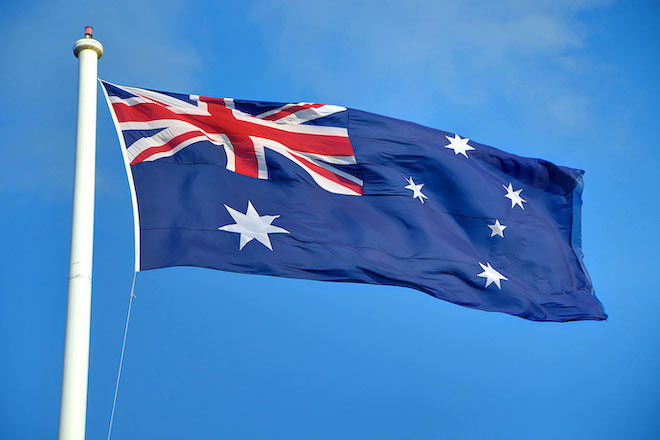 Are you looking for the best-LED display Australia company?
Australia's service industry is the fastest growing and most important sector of the economy.
The economic service industry, including tourism, education, and financial services, accounts for about 70% of GDP.
The emergence of LED displays makes advertising and cultural displays.
The visual effects have stimulated consumers at home and abroad and indirectly promoted rapid economic development.
Among the many LED display companies in Australia, can't make the right decision to choose the suitable company activity needs or advertising effect? Don't worry; the following is a list of the top 10 LED display suppliers and manufacturers in Australia to make your decision-making simple and easy.
(The ranking has nothing to do with the order)

                                    Source: https://eventpixels.com.au/
Tel: +02 9897 3077 

Email: [email protected]

Address: 1/14 Nello Place, Wetherill Park NSW 2164, Australia
Event Pixels is a distributor of high-definition LED screens, unique DJ booths and custom LED displays, LED screens designed for indoor/outdoor installation and production, modular 3D LED screens that can create unique DJ booths, and irregular LED custom displays.
Event Pixels provides direct technical support. We will assist in the debugging and programming of the LED screen to ensure smooth operation. The company is proudly owned and operated by Australians. It combines extensive research and development with extensive industry practical experience to provide high-quality, innovative solutions in the industry.

                                  Source: https://www.insigns.com.au/
Established Year: 1975

Tel: +03 9562 8482

Email: [email protected]

Address: 5 Citrus Street, Braeside 3195
INSIGNS is one of Melbourne's sign design, construction, and manufacturing companies. The company is a family business that has become an industry leader in Australia's visual creative solutions after decades of development and exploration.
Insigns' products and services range from the supply and installation of signs to project management, vehicle branding, and corporate image planning. The main products are: 3D tower signage, LED digital signage, lighting signage, storefront retail signage, custom-manufactured signage, vehicle signage, Building and sky signs, window signs, neon signs, etc.
3. LED Displays Australia Pty Ltd

                               Source: https://www.leddisplaysaust.com.au/
Tel: +03 9763 6511

Email: [email protected]

Address: 23B Southeast Boulevard, Pakenham, Vic, 3810
LED Displays Australia Pty Ltd is a manufacturer of LED video displays and LED signs, pursuing high-standard manufacturing and striving to become the most reliable manufacturer of LED displays in the world.
The company's main products include LED video displays, scrolling signs, LCD and touch screens, and special projects. Among them, LED displays are outdoor and indoor, and LED displays can be customized.

                             Source: https://www.aurorasignage.com.au/
Melbourne
Address: 13 Bastow Place, Mulgrave, VIC 3170, Australia
Tel: +(03)95418888 \ 1300841542 \ 0403452460
Sydney
Address: Unit 2/4-6 Junction St, Auburn NSW 2144
Tel: +(03)80332186 \ 1300841542 \ 0403452460
South Australia
Address: 3/60 Grove Avenue, Marlstone SA 5033
Tel: +61403452460 \ 1300841542
Aurora is a high-quality LED display product manufacturer with more than 13 years of experience in designing and implementing fixed video walls, indoor, outdoor, flexible, borderless, fixed cabinets, and customized LED solutions.
Aurora has offices in Australia, Hong Kong, and China and a local distribution network and manufacturing/engineering plant in Australia. It currently exports to countries and regions: the United Kingdom, South America, India, Thailand, Poland, Singapore, New Zealand, Australia, Australia, Hong Kong, Lithuania, the United States, Canada, etc.

                             Source: https://www.onqdigitalgroup.com.au/
Melbourne
Address: Suite 50312-14 Claremont Street, South Yarra VIC 3141 AUSTRALIA
Sydney
Address: 38 Sir Joseph Banks St, Botany NSW 2019 AUSTRALIA
Perth
Address: 75 Blencowe Street West Leederville 6007 AUSTRALIA
onQ Digital is an Australian supplier of LED and LCD digital signage solutions. OnQ Digital's predecessor is FM Digital, which supplies and installs LED and LCD digital display products for the retail, automotive and corporate industries.
OnQDigital's product range includes: POS tablet computers, LCD touch screens, LCD digital wayfinding kiosks, LCD digital menu boards, LED retail displays, LED window signs, LED corporate signs, LED rental displays, flexible LED displays, and transparent LED displays Screen.
6. Digital Screen Displays

                           Source: https://www.digitalscreendisplays.com.au/
Tel: +61 (0)2 8998 6916 \ 1800 940 533 (1800 940 LED)

Email: [email protected]

Address: PO Box 519, Lindfield 2070
Digital Screen Displays is one of Australia's most experienced LED sign manufacturers, with more than 25 years of experience in serving the market, a complete 5-year product warranty, and a 10-year brightness guarantee.
Digital Screen Displays relies on 30 years of professional knowledge to provide best practice solutions to enhance your brand and promote customer interaction. The company's main products and services are Indoor LED Screen, Perimeter\Ribbon LED Screen, Outdoor LED Screen, Mesh LED Screen.

                               Source: https://buyledscreens.com.au/
Buy LED Screens is supported by Omega LED lights. The parent company has been in business for the past four years. Buy LED Screens is a LED display solution provider.
Buy LED Screens' LED screen products are widely used in outdoor advertising, cultural activities, stadiums, and stage background rentals. Buy LED Screens provides a 36-month warranty for all its products. It is one of Australia's most cost-effective LED display companies.
8. Corporate Initiatives Group

                              Source: https://www.thecigroup.com.au/
Melbourne(National HQ)
Address: 360 Whitehorse Road, Nunawading VIC 3131, Australia
Tel: +038878 9000
Perth
Address: 6 Florence Street, Hendon SA, Australia
Tel: +088155 6700
Brisbane
Address: 457 Tufnell Road, Banyo QLD 4014, Australia
Tel: +073667 8100
Sydney
Address: 457 Tufnell Road, Banyo QLD 4014, Australia
Tel: +0736
Canberra
Address: Unit 6, 68 Dacre Street, Mitchell, ACT 2911, Australia
Tel: +1300242742
Corporate Initiatives (Ci) is a technology integration company dedicated to enhancing the user experience by applying technology in the built environment. This involves multiple verticals: workplace technology, LED and display technology, hotel technology, elderly care technology, responsive smart environment, and workplace AV services and support.
Ci Group, which is 100% owned by Australians, is now among the five largest integrators in the country and ranks first in terms of continuous participation. It is one of the most influential groups in the LED display industry in Australia.

                                   Source: https://voxson.com.au/
Tel: +1300 215 400, 07 3268 0700

Email: [email protected]

Address: 908 Kingsford Smith Drive Eagle Farm, QLD, 4009, Australia
Voxson is a 100% Australian-owned and operated LED sign designer and manufacturer. Voxson has a history of more than 50 years in Australia. Voxson owns the largest mobile full-color LED sign fleet in Australia, designed and built-in Brisbane.
Voxson is a leader in the design and manufacture of LED signs. It has been installing small and large outdoor LED screens in Australia and overseas markets. It is one of the most experienced manufacturers of LED screens in Australia.

                                Source: https://www.seentechnology.com.au/
Tel: +0450597395

Email: [email protected]

Address: Unit C1, 28 Rogers St, Port Melbourne, VIC, 3207
Seen Technology is a supplier of visual communication and LED display solutions. Its main products include Hypervsn 3D holographic display technology, large-format 3D printing, portable digital signage, LED/LCD signage, outdoor signage, and interactive display.
The company provides one-stop solution services. For example, the recent SkyOne Building is Box Hill's main residential and commercial high-rise building. Seen Technology provides a complex and integrated display solution that stands out.
This is our list of Australia's top 10 LED display supplier companies, where we can easily make the best decision by meeting the needs of different customers.
If you look at the above list, you have not found a suitable LED display manufacturer in Australia; you can consider Chinese LED display manufacturers.
Here is a super-detailed list of Chinese LED display manufacturers for reference only.
When viewing this list, a warm reminder:
There is ample time for the LED display to be purchased, at least 2 months before relevant activities are carried out.
 Understand the needs of the event while watching, and go straight to the topic.
Firmly believe that you get what you pay for; quality and stability are the keys.
If you have any questions about the LED display screen, please email us at [email protected], and we will answer the questions as soon as possible.
The following are recent BIBILED display screen cases: