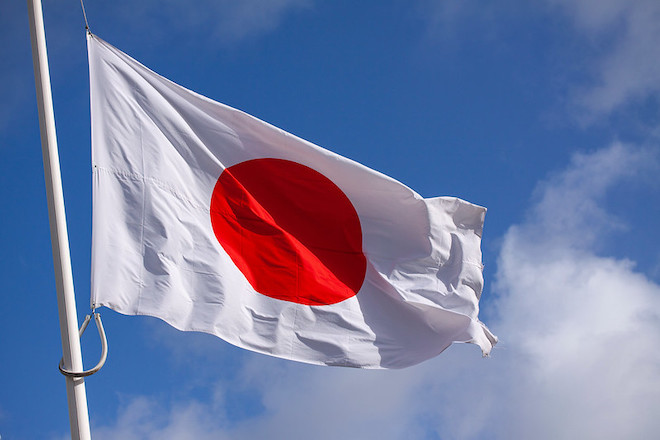 How to find a good company among the many Japanese-led display companies?
Japan's an advertising and entertainment culture has moved from the traditional media environment to the modern digital era. 
The LED display screen is the best advertising and marketing method, which deeply touches the audience's hearts.
When you have many choices, it may not be easy to make the right decision for a Japan LED display company. 
We have listed the top 10 LED display screen companies in Japan, and you can easily decide between them:
(The ranking has nothing to do with the order)

Established Year: 2001

Tel: Jingdong: +03 5575 2510 / +03 5575 2455 Osaka: +06 6467 4612

Website: www.pdc-ds.com

Address: 107-0052, 16th Floor, 2-23-1 Ark Hills Front Tower, Tokyo Headquarters, Akasaka, Minato-ku, Tokyo
PDC Co., LTD. was established in 2001. The shareholders are Panasonic, Nippon Telegraph and Telephone Tosha, and Okaya&Co., Ltd., mainly engaged in digital signage solution business, content distribution business, content production, and editing business marketing, Effect evaluation industry.
PDC is a pioneer in the digital signage industry and has been using smart technology to create innovative products and services to meet customer needs.PDC has become one of the most innovative technical forces among Japanese LED display companies.

Established Year: 2011

Tel: Jingdong Yamano: +042 6205130 Omachi: +03 33597761

Website: www.elltech.co.jp

Address: Sanno Nakano 1-9-17 1-A, Hachioji City, Tokyo
Ell-tech Co., Ltd. was established in 2011, focusing on innovative technologies and systems, integrating artistic and aesthetic visual effects into program performances and images. It is one of the potential companies for LED displays in Japan.
The company's main products: LED displays, car screens, projectors, LCDs, supporting equipment, etc. Among them, the I-max in the LED display has the characteristics of ultra-clear and ultra-thin, and the ultra-strong IP65 waterproof standard has achieved consistent Praise.

Established Year: 1989

Tel: 045 670 7711

Fax: 045 228 6105

Website: avix.co.jp

Address: 29th Floor, Yokohama Landmark Tower, 2-2-1-1 Minatomirai Minato 220-8129, Nishi Ward, Higashi-Yokohama City
Avix Inc. has been established for more than 30 years and has rich experience in LED digital visual signage. It provides customers with one-stop services of "installation", "content," and "maintenance" and offers unique solutions.
Avix Inc. developed "Pole Vision" and was designated a new business by the international trade industry. In 2008, it began leasing the LED display business. It installed a 500-meter-long "Horizontal Cyber Vision" in the Kashima Football Stadium, called the largest in Asia. Ranked second in the world, Avix inc has developed a foldable projection film LED field of vision, ultra-high-definition indoor LED TV, etc. This product is suitable for many scenarios and is one of Japan's most influential LED display companies.

Established Year: 1962

Website: www.komaden.co.jp/english
Head Office:
Address: Higashi-Azabu, Minato-ku, Tokyo 106-0044, Japan

Tel: +81 33582 9611

Fax: +81 33582 1983
Project Planning & Development Department. CG Department
Address: b 3-1-14 Shiba,Minato-ku, Tokyo 105-0014, Japan

Tel: +81 36453 7091

Fax: +81 36453 7092
Funabashi Office
Address: 2-1-3 Nishiura, Funabashi-shi, Chiba 273-0017, Japan

Tel: +81 47435 5911

Fax: +8147435 6231
Maihama Office
Address: 1-10-11 Tekko-dori, Urayasu-shi, Chiba 279-0025, Japan

Tel: +81 47711 4363

Fax: +81 47711 4361
Komaden was founded in 1962 and had a long history of development. The company mainly provides overall solutions for entertainment design. The company provides solutions for more than 160 concerts every year. It produces various programs, such as quiz variety shows, dramas, song programs, news, etc.
In 2011, Komaden was established for its 50th anniversary. In the past, it has won the 34th Ito Kisaku Special Award and won the JVA Award and other honors. Komaden has made many achievements in the field of lighting.
5. Gate of Lighting & Vision Co., Ltd.
Established Year: 2011

Tel: +03 6661 6819

Fax: +03 6661 7465

Website: glv-japan.com

Address: 〒103-0027 3-13-5 KDX Nihonbashi 313 ビル 1F, Nihonbashi, Chuo-ku, Tokyo
Gate of Lighting&Vision Co., Ltd. is mainly engaged in importing LED vision, LED lighting, digital signage, and video system integration business. The company is supported by the Bank of East Japan, Mizuho Bank, Sumitomo Mitsui Banking Corporation, Resona Bank, and has subsidiaries that want to be related And trading companies: Sony Business Solutions, Cloud Point Co., Ltd., Senoh, Kesion Co., Ltd., VANCRAFT Co., Ltd., etc.
Gate of Lighting & Vision Co., Ltd. uses high technology to open up a new world for reliable LEDs. It creates value for LEDs with suggested functions beyond hardware.

Established Year: 1979

Website: telmic.co.jp/en

Address: Akiba East Building, 28-5, Taito 1-chome, Taito-Ku, Tokyo, 110-0016
Telmic Corp has been established for 40 years. It is mainly used to design, produce, set, operate, and rent LED visual displays for TVs, stages, events, and concerts.
Telmic Corp is a company pursuing aesthetics, hoping to use its latest technology and products to fully play to the beauty and artistic sense of the stage.

Website: www.cloudpoint.co.jp

head office:

Address: Shibuya Ward, Tokyo, Shibuya 2-16-1 150-0002 Yamato Shibuya Sannomiya Kosaka Building 8th Floor

Tel: +03 5468 0700
Fax: 03 5468 0780
Osaka Office:
Address: 13th Floor, Xishisaibashi West Building, 4-12-12, Minamichiba, Chuo-ku, Osaka

Tel: +06 7711 3588

Fax: +06 7711 3589
Fukuoka Office:
Address: 812-0011, 3rd Floor, Okabe Building, 4-4-23, Hakata Station, Hakata Ward, Fukuoka City

Tel: +092 292 0407

Fax: +092 292 0408
Cloudpoint Inc. mainly focuses on LED digital signage, space design, and media. It has decades of professional knowledge and experience, and achievements. Currently, Japan has designed 20,000 space designs and 400 media processing, with many applications such as streets, Station buildings, airports, shopping centers, etc.
Since Cloudpoint Inc. launched the LED vision "Vegas Vision" in 2004, Cloudpoint has introduced 25,000 digital signage in 12,000 locations across the country. It can be said to be one of the most experienced companies in Japan to install LED displays.

Established Year: 1991

Tel: 075 681 8500

Fax: 075 681 5560

Website: hot-vision.jp

Email: [email protected]

Address: 10Kamitoba Kitanakanotsubo-Cho Minami-Ku Kyoto-City JAPAN
JR Eye Co., Ltd. is an advertising media factory, which mainly includes: advertising design, large-scale LED vision, digital signage, LED light board, and advertising lamps. The indoor display adopts the new technology COB LED vision (onboard chip), spacing It can reach 1.26mm\1.58\1.9mm. The LED module has the functions of antistatic and impacts resistance.
JR Eye Co., Ltd. is a sales partner of Chinese LED display manufacturers and has a stable and long-term development relationship. It is dedicated to the final product and service. Become one of the most influential companies in Japan's LED display.

Established Year: 2015

Tel: Jingdong: +03 6334 7390

Website: led.led-tokyo.co.jp

Address: 〒151-0051 Chiekoya 3-chome 16-18, Shibuya-ku, Tokyo
LM TOKYO is a company that sells and leases LED displays and LCDs. It is mainly imported. Its products are relatively complete to meet most people's needs, such as indoor LED displays, outdoor large-scale LED displays, and transparent LED displays. , Floor tile screen, special shape LED display, small LCD.
LM TOKYO is one of Japan's LED vision companies pursuing cost-effectiveness. LM TOKYO highlights its professionalism and seriousness in commercial facilities, clothing stores, large outdoor signboard exhibitions, music festivals, etc.
10. Osawa Shokai Co., Ltd.

Established Year: 1968

Website: www.avc.co.jp/en
Head Office:
Address: Ariake Central Tower 8F, 3-7-18 Ariake, Koto-Ku, Tokyo, 135-0063
Osaka Office
Address: 3-18-25 Tarumi-Cho, Suita City, Osaka Prefecture, 564-0062
Nagoya Office
Address: 2-70 Jinno-Cho, Atsuta-Ku, Nagoya City, Aichi Prefecture, 456-0068
Shinonome Office
Address: Nittsu Shinonome Distribution Center, 2-9-51 Shinonome, Koto-Ku, Tokyo 135-0062
Osawa Shokai Co., Ltd. is an import trading company specializing in "audiovisual communication" service and product sales, mainly event video, system sales, and product import. Its domestic business covers Tokyo, Osaka, and Nagoya, Japan. Its company in China has been established for more than 10 years; the business covers three major cities in China: Beijing, Shanghai, and Guangzhou.
The company strives to provide high-quality services suitable for each country and region, ideal for the era of global audio and video effects; Nuliu assists the entire society.
The above are the top ten best-LED display companies in Japan. You can use the company information above to contact them to find the most satisfactory company.
If you need to use the LED display after 2 months;
If you pursue a cost-effective LED display screen;
If you want to develop the LED display business in the long term

;
Consider the LED display factory in China, one of the leading factories in the global electronics manufacturing industry.
It is also very close to the adjacent seas of Japan. It is very convenient whether you are visiting the factory or cooperating with other businesses.
…
Links to the previous bibiled LED display cases: