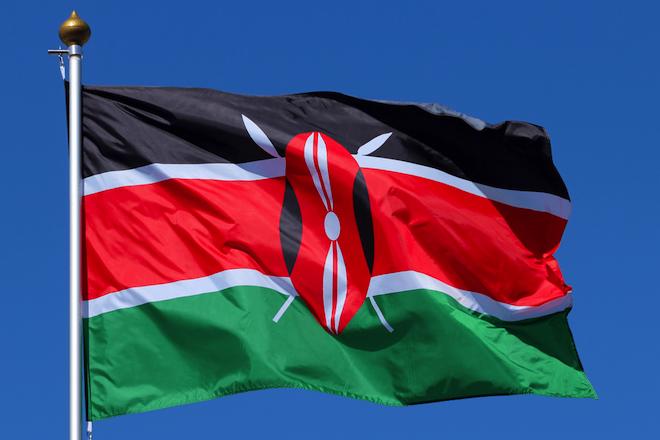 This is a list of the 8 best LED digital signage suppliers in Kenya.
Therefore, if you have the following troubles:
Don't know how to choose among the many advertising LED screens in companies in Kenya?
What is the price of the product in LED Digital signage suppliers in Kenya? Does it meet your own needs?
The following articles can help you.
(names not listed in order)
1. Smoothtel Somaliland Limited

Established Year: 2003

Website: www.smoothtel.com
Nairobi Headquarters
Tel: +020 2983000\+0786 500019\+254 721361163

Address: Menelik Road off Ngong Rd, Next to Menelik MedicalCentre, Nairobi, Kenya
Somaliland Office
Tel: +252 633829203, +252 634182526

Email: aziz.awil(at)smoothtel.com

Address: Mansoor Area, Jigjigayar, Koodbuur District, Hargeisa, Somaliland.
Smoothtel is a technology data solutions company. the company cooperates with the world's leading technology manufacturers and suppliers. It has achieved outstanding results in many aspects such as networking, ICT security, unified communications, mobile headsets, data centers, and tailor-made solutions.
Regarding the LED display screen, Smoothtle is mainly for indoor small-pitch and outdoor advertising. The indoor small-pitch is 0.9~1.8mm, high-definition rich display, providing seamless, high-quality videos and images. Smoothtle is a Kenyan LED screen with more potential One of the growing companies.
2. Bluewave International

Tel: +202 8019387\0795279487

Email: [email protected]

Website: www.bluewave.co.ke

Address: Woodley off Joseph range the road opposite Suna road Ngong road P.O. box 636 Nairobi, Kenya.
Bluewave is a multinational technology company driven by innovation and customer service. It allows customers to enjoy the convenience and comfortable experience brought by technology in service areas and retail. At the same time, it collects data and analysis, which plays a key role in the decision-making of enterprises.
In Kenya, Uganda, Tanzania, Rwanda, Burundi, bus and subway LCDs, outdoor advertising LED displays to have Bluewave cases. Its products and solution service capabilities have been well received.

Established Year: 2014

Tel: +254702177177\+254737177177

Email: [email protected]

Website: www.7media.co.ke

Address: 3rd floor, international house, mama Nina Street, Nairobi, Kenya.
Seven Media Ltd is a company that provides indoor and outdoor digital media solutions and content creation. It provides one-stop solutions. The company's products are LCD\LED advertising machines, and outdoor truck LED displays.
In 2018, the company was bold and passionate. It introduced an unprecedented advertising machine in Kenya, which is very suitable for the advertising needs of hotels, restaurants, banks, airports, shopping malls, and other sectors and industries. With the economic development, the demand will rise. Trend, Seven Media Ltd has become one of the passionate and bold companies in Kenya's LED display.

Tel: +254 732747271\+254720475518

Email: [email protected]

Website: seamevents.com

Address: Upper hill, Duplex Apartments Suite60, Next to hill Park Hotel, Lower Hill Road.
Seamless Events is a full-service conference management and corporate event planning company. It is also one of the leading language translation service providers in Nairobi, Kenya.
With a warm, humorous approach and consistent attention to detail, Seamless Events, with countless subtle touches, will elevate a good event to a truly outstanding experience.

Tel: +0728 825 104

Email: [email protected]

Website: bedigital.co.ke

Address: Pretoria Building, Ground Flr. Karandini Rd. Dagoretti Corner
Bedigital is one of the pioneers of Kenya's full-featured digital signage and GSM alarm system. It is committed to helping customers across the country meet your unique needs by providing national value-added solutions and professional, personalized services.
The company's main products are digital signage, closed-circuit television, and alarms, customer journey management systems, and LED displays. They are installed in various areas, such as shops, restaurants, gas stations, food menu boards, and many other places.
6. Cloudnest signage Limited

Established Year: 2015

Tel: +254-727-853333

Email: [email protected]

Website: cloudnestsignsltd.com

Address: P.O. Box 18391-00200 Nrb Corner suite offices, Thika rd behind Mountain mall, off Thome road
Cloudnest Signage Limited is a forward-looking marketing and advertising company headquartered in Kenya, focusing on new technologies, innovations, and ideas. The company's main goal is to improve customer brand awareness and overall customer conversion rate.
Cloudnest Signage Limited's main service products include: digital software applications, LCD digital display, LED display screen, brand promotion, and animation production. It has a unique design on the signage. Its creativity makes the company stand out and attracts a large number of customers. Cloudnest Signage Limited's LED display in Kenya is one of the most cost-effective companies.
7. Span Image(Kenya)Limited

Established Year: 2007

Tel: + 254 0722457273 0734440140

Email: [email protected]

Website: spanimage.co.ke

Address: Crescent Business Centre, 8th Floor, Crescent Close Off Parklands Road
Span Image (Kenya) Limited is a digital signage company with more than 12 years of experience in digital signage projects. Through cooperation with leading commercial display manufacturers and powerful digital signage application providers, Span Image has developed into a Kenyan digital signage solution, The leading provider of solutions, with an extensive network of more than 800 displays.
Span Image's main solutions are suitable for all industries, banks, hospitals, and schools, etc. Indoor small LCD and large LED displays meet the needs of customers. It is one of the most influential LED display companies in Kenya.

Tel: +254 (0) 720661115\ +254 (0) 770871534

Website: chezatech.com

Address: 401, Kisumu, Nyanza, Kenya
Cheza Tech Limited is a marketing and advertising company that strives to build brands for customers, increase demand, and transfer personnel to sales channels. The company proposes a new form of mobile advertising.
The company combines TukTuk brand promotion, static billboards, mobile billboards, and Uber Vehicles brand promotion and other forms of advertising. It will provide your company brand with better visibility.
The 8 LED display screen companies in Kenya to sell LED displays. They are also committed to providing customers with reasonable solutions to achieve one-stop service.
suppose you are preparing to hold an event, outdoor advertising screens, or brand marketing plan. In that case, you can quickly contact the above Kenya companies for help.
Suppose you want to buy an LED display and continue your long-term LED display business. In that case, you can consider importing the origin of the LED screen manufacturer, which is much cheaper than the LED screen price in Kenya.
bibiled is one of the best-LED display screen manufacturers in China, with 6 years of rich experience in cooperation with overseas customers. If you are interested, please contact us at [email protected]
The case of bibiled display screen in Kenya in the past: