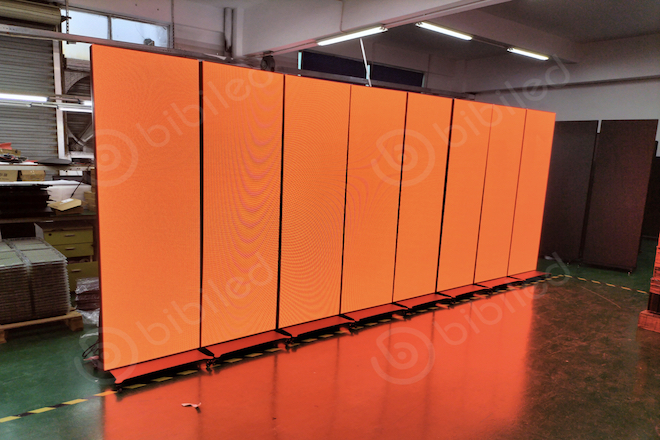 BIBI Poster LED Display Screen
1. Product of details: 
Pixel Pitch: 2.5mm

Cabinet Size: 570X1902mm

Module Size: 280X210mm

Package: Flight Case
2. Spare Parts:
Spare LED Lamp: 400pcs

Spare Power Supply: 1pc

Spare Receive Card: 1pc

Spare IC: 200pcs

HD Line: 8pcs

Spare Screws and Wires: Configure according to the situation
3. Key features:
Easy to move

Lightweight

Wide range of indoor applications

Refresh Rate(Hz): >1920
4. Poster LED Display Screen application:
It is used for High-speed trains, airports, education, hotel, mobile phone shop, Auto 4S shops, etc.
5. The Past Poster Screen Cases:
BIBILED are:
6 Years Experience in LED Display Screen Manufacturing in China.
3 Years High-Quality Warranty Provided.
5% Spare Parts For Your Orders.
Global Quality Standard with CE, EMC, LVD, FCC, UL Certificated.
Overseas Customer in 37 Countries in The World.
Any questions about the poster led screen, please contact us.