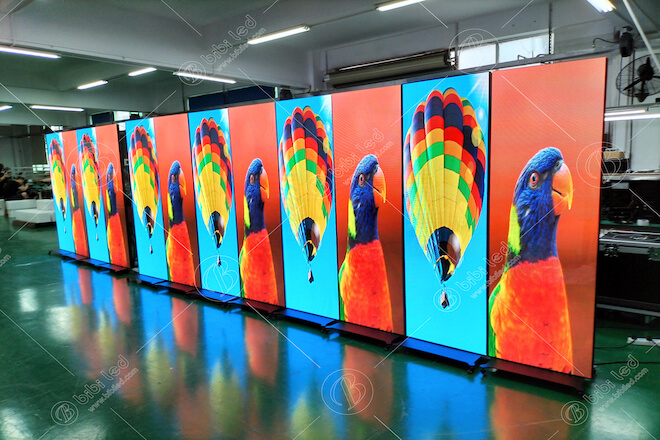 1. Product of details: 
Pixel Pitch: 2.5mm

Cabinet Size: 570X1902mm

Module Size: 280X210mm

Package: Flight Case
2. Spare Parts:
Spare LED Lamp: 600pcs

Spare Power Supply: 2pcs

Spare Receive Card : 2pcs

Spare IC: 60pcs

HD Line: 12pcs

Spare Screws and Wires: Configure ccording to the situation
3. Key features:
Easy to move
Lightweight
Wide range of indoor applications
Refresh Rate(Hz): >1920
4. Poster LED Display Screen application:
It is used for High-speed trains, airports, education, hotel, mobile phone shop, Auto 4S shops, etc.