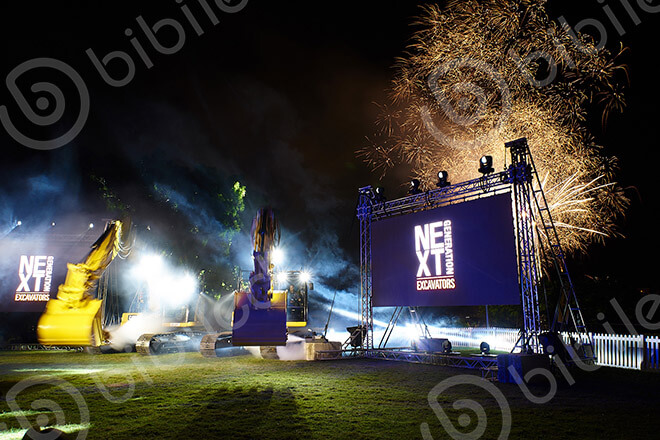 When you decide to purchase an LED rental screen, you may wonder how to determine whether you have purchased the most cost-effective rental screen. We begin by evaluating four factors:
The first condition is quality, which is the most important.
The second factor is the cost. It is extremely fortunate to purchase a high-quality rental screen for a reasonable price.
The third component is service and after-sales support. When selecting a rental screen, consider whether it has strict control and excellent after-sales service.
Finally, there is technical assistance. Someone can provide you with real-time technical support if you have installation or usage issues.
To put it another way, select the best suppliers to find the best products. The ideal LED supplier will guide you through the process and help you choose the best option for you.
There are numerous methods for locating suppliers, primarily divided into local and Chinese manufacturers. Following that, I will analyze for you under what conditions you should choose a local manufacturer and under what conditions you should choose a Chinese factory.
If you don't need a big screen, you can consider buying from a local manufacturer.
It takes a long time to customize, produce, and ship an item if it is imported from China. The greatest option if you don't have much time is a local manufacturer.
Aim for skilled face-to-face instruction
Choosing a local manufacturer has the benefit of allowing you to interact face-to-face with the manager or technical team, who may offer you direct advice.
First encounter with the rental-screen sector
When you select a local manufacturer and may visit many factories to do on-the-spot inspections, you may feel more at ease when you are entering this business for the first time.
The question is, how do you locate a reliable local manufacturer?
(1) Search keywords about LED rental screens on Google or the local network; you can see product information and user reviews.
(2) If you have a friend who knows the market, you can ask him to introduce you.
(3) Go to the venues of major events, and the rental LED screens you see on the scene are generally marked with the manufacturer's contact information.
(4) Inquire from the local rental market.
If you find yourself in the following situation, it is advised that you purchase a rental LED screen from China.
The required goods have a high value.
You must sort out the logic: local manufacturers import from China and act as a middleman. When you need a large number of rental LED screens, it is best to purchase them from Chinese factories.
Have prior experience importing from China
If you have prior experience, you will be more familiar with the import process and will have greater confidence in your choice of manufacturers.
Interested in working in the rental led screen industry for a long time
An affordable and stable industry chain is your foundation if you want to grow and strengthen the industry. Importing from China is unquestionably the best option.
Have your Chinese friends look into it for you
Online friendships with Chinese people are possible, as are introductions to trustworthy middlemen by Chinese friends. An intermediate agency will require a commission, and whether you must pay one depends on whether the agency can assist you in managing the entire process from manufacture to transportation. Don't give it if it doesn't work.
By the way, if you select a Chinese factory, you might think you would encounter difficulties with customs clearance. It's irrelevant! This issue will be resolved for you by your supplier! Provide the supplier with the necessary information, and he will resolve it for you.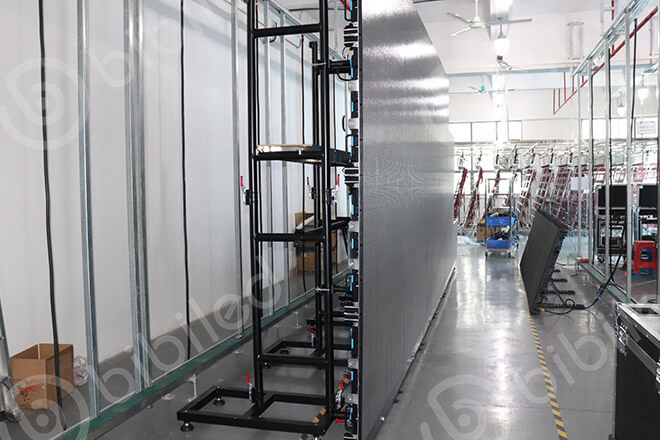 How do you know if the manufacturer you select is trustworthy?
Look for products and reviews about this manufacturer on the Internet; you might find the answer you're looking for.
    2. Consult with friends who work in the rental screen industry.
Request that the manufacturer send you samples for evaluation; seeing is believing. General manufacturers will gladly send over samples for your review.
An LED rental screen purchase is a personalized service. It is recommended to locate a qualified team to create a solution specifically for you. With stringent control management and exceptional after-sales support, BIBI LED is a top manufacturer of LED displays with more than 7 years of experience.
Contact BIBI Led without commitment if you have questions about picking the best  LED rental screen by phoning (+0086) 153 9990 6913, sending an email to [email protected], or using our online form. As always, our professionals will guide you through every step you need to take to make a wise choice.
If you want to know  how much money is needed to buy LED rental screens, please click here: How Much Does It Cost To Buy A Rental Screen