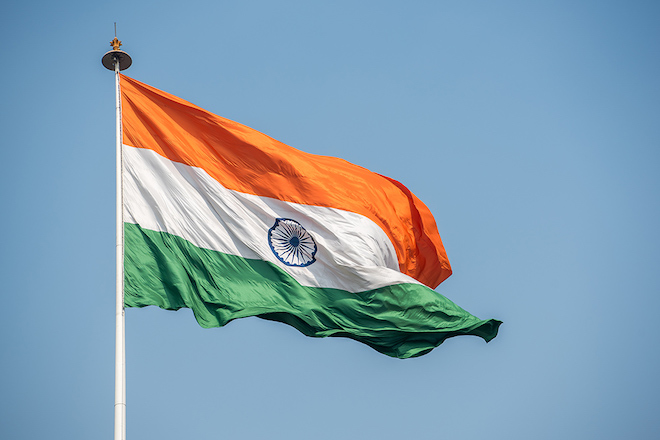 Are you confused about choosing the best-led video wall manufacturers in India for your business?
What is the led video wall price in India?
How to make the right decision among the many Indian video wall suppliers? Do you have any ideas?
If not, don't worry; we have provided you with a list of the top 10 LED display suppliers in India to make the best decision for your business.
(The ranking has nothing to do with the order)

Tel: +91 8800528811

Email: [email protected]

Website: www.xtreme-media.in

Address: B/29-30, third floor, Shri Ram Industrial Estate, G. D Ambekar Road, Wadala (W), Mumbai-400 031
Xtreme Media is digital signage and LED video wall solution provider and obtains the latest unified communication methods through digital menu boards, QMS, meeting room applications, digital signage, and wayfinding.
With the successful installation of more than 3,000 digital signs and more than 100 LED displays, Xtreme Media has become one of India's leading end-to-end digital OOH solution providers.

Tel: +91 8284900872

Email: [email protected], [email protected]

Website: www.leddisplayboards.in

Address: # Plot No. 2, Shiv Arcade Building 2nd Floor, Ambrahi, Sector -19 Dwarka, New Delhi -110075
Tech-on AB SALES was established in 2006, which is a LED display solutions company. It serves more than 3,000 satisfied customers in India. It completes delivery in India within 7-9 working days, with more than 100 product categories. Many kinds, suitable for small projects with tight time.
The company's main products include LED display boards, LED video walls, production demonstration loading, multi-language ready to leave, multi-color LED signboards, multi-language loading, interest rate loading, score loading, currency display boards, and so on.
3. Sunshine Display System

Delhi-NCR
Tel: +7837978199, +9996459787

Address: AD Machine, Railway Road, Near Shaheed Chowk, Ganaur, NH-1, Delhi-NCR Zone, Haryana – 131101
Ludhiana
Tel: +7837978199, +9988153750, +9996459787

Address: SUNSHINE LED, Daba Road, Near Nirmal Palace, Ludhiana, Punjab
Moga
Tel: +9988153750, +7837978199, +9996459787

Address: SUNSHINE LED, Anand Studio, First Floor, Near Bagh Gali, Moga, Punjab
Sunshine Display System is an Indian brand that provides various tailor-made solutions for shopping, smart cities, banks, and financial institutions, airports, and advertising.
The company provides LED-based information products and solutions for railways, road transportation, industry, hotels, hospitals, stock markets, commercial institutions, and other industries.

Tel: ++91 9562054456

Email: [email protected]

Website: ledpro.in

Address: SH15, Vyttila, Ernakulam, Kerala 682019
LEDpro is a global technology company specializing in the R&D, production, and sales of LED displays, full-color LED displays, and LED display engineering solutions and their components.
LEDpro's LED screen industry is widely used in daily life such as finance, securities, stations, airports, supermarkets, etc., Indoor LED Video Walls, LED Bus destination boards, LED display modules video processor, LED kiosk, LED Video Walls, Mobile LED Video Walls In Vehicles, Outdoor LED Video Wall, Receiving Card, Sending Card.

Established Year: 2009

Tel: +91 9810139238

Email: [email protected]

Website: www.aerodigitalworld.com

Address: Plot No. 4 MG Road Near Ghitorni Metro Station Pillar #117 New Delhi -110030
AERO CABLES is a brand created in the market by Sight And Sound India, a leader in the AV industry for the past 25 years. In 2009, as "Aero Unilumin", we enhanced the life experience of new technologies. The infinite contribution from high-end audiovisual accessories to cutting-edge solutions laid a solid foundation in the developed market.
AERO can provide the most advanced and flexible commercial display solutions: outdoor/indoor 4K and ultra-high-definition LED display walls, LED/LCD panels, digital posters, advanced aviation mirror TVs, and waterproof TVs.
6. Video Wall India Pvt. Ltd.

Established Year: 2007

Tel: +1800 4198388

Email: [email protected]

Website: videowallindia.com

Address: Video Wall India Pvt. Ltd., B-301, Virwani Industrial EstateOff Western Express Highway, Goregaon (East), Mumbai-400 063, Maharashtra, India.
 VideoWall India is an LED screen solutions company. Regardless of the screen requirements, VideoWall India has the resources, experience, and skills to provide amazing LED screen solutions to maximize brand awareness.
The company started as an LED rental company in 2007. It quickly occupied the market, becoming a leader in end-to-end LED screen video marketing solutions in India and abroad.
7. Ösel Technology Pvt Ltd

Tel: +091 7290088651\+18008904398

Email: [email protected]

Website: cahayatg.com

Address: India – Signature Tower First floor, plot no 3, Sector Knowledge Park- III, Greater Noida City-201308, Uttar Pradesh, India
vÖsel is one of the few original equipment manufacturers (OEMs) of LED sign display systems in India. It is located in the ultra-modern factory in Greater Noida, NCR, Delhi. The factory provides LED display solutions for indoor, outdoor and semi-outdoor Designed for the environment, basically covering all the main positions of the LED display panel system.
vÖsel has provided some of the most advanced commercials LED display solutions and is committed to providing customers with care and project management services and providing a wide range of customized products for various markets.
8. Imperial TechSol Private Limited

Established Year: 2014

Tel: + +91-9910146063

Email: [email protected]

Website: www.imperialtechsol.com

Address: B-4, BPL Tower, Kh. No. 405, MG Road, Ghitorni, Delhi-110030
Imperial TechSol Private Limited is one of the most experienced and leading audiovisual solution providers in India. Its main products are: LED video wall, indoor LED display, outdoor LED display, LCD, etc.
The company has a team of 75 most experienced audio and video integration experts in the industry, committed to exploring and introducing new ways to improve user interaction through technologies and solutions.

Established Year: 2012

Tel: +919818773981, +919911354981

Website: www.falconleddisplay.com

Address: 6, DSIIDC, Wazirpur Industrial Area, Near Bajaj Showroom, Delhi-110052, India
Falcon International is a technology-focused manufacturer and supplier dedicated to providing electronic components manufactured according to the latest technological developments in the electrical field. Provide a variety of LED lights, outdoor LED displays, LED display systems, and LED 3D to sign light-emitting diodes.
The factory's products are delivered after extensive internal testing by the industry's latest BIS compliance plan. At the same time, it also provides structural design and installation services for customers. 
10. Vision Display Pvt. Ltd.

Established Year: 1996

Tel: +91 9819484847

Email: [email protected]

Website: www.visiondisplay.in

Address: S4, Siddharth Nagar Building No. 5, Next Gayatri Mata Mandir, Borivali East, Mumbai-400066, Maharashtra, India.
Vision Display Pvt. Ltd. is a high-tech enterprise specializing in the research and development, design, manufacturing, sales, and service of various LED displays. It has a close cooperative relationship with Chinese factories.
The factory provides innovative solutions, emphasizing customized LED display products, focusing on various LED displays.
The above is our list of the best led video wall manufacturers in India; now, you can choose the most suitable supplier in the list.
In terms of selection, you can find your satisfied Indian supplier for LED display more accurately based on popular science.
We provide you with:
 if you:
LED video wall project is only needed after 2 months
Limited budget
Long engaged in the LED display business
China's LED display manufacturers can be selected. 
As the world's largest manufacturing country, since the beginning of the 21st century, China has been frequently called the "world factory" by foreign governments. It is precise because of the export-oriented manufacturing industry centered on coastal areas: development and rapid growth.
The following are recent BIBILED display screen cases: