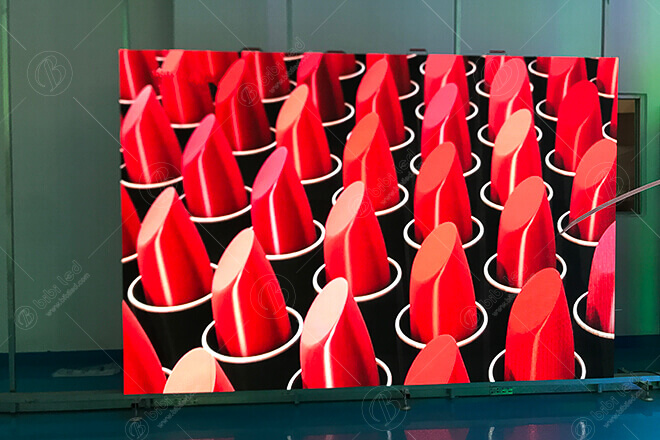 1. Product of details:
Pixel Pitch: 3.91mm
Full Size: 7.68m(w)X5.12m(h)
Cabinet Size: 500X1000mm
Module Size: 250x250mm
LEDs: Kinglight 2020
Cabinet material: Die-cast aluminum
Sending Card: NovastarMCTRL300
Receiving Card: NovastarMRV336
Video Processor: VDwall LVP615S
IC: Chiponeic 2153
Package: Wooden case
Shipping Destination: Nigeria
2. Spare Parts:
The spare Long row of wires: 20strips
Spare Short row of wires: 20strips
Power cord: 10pcs
Spare Module: 5pcs
Spare LED Lamp: 200pcs
Spare Mask: 20pcs
Spare IC: 30pcs
Spare Mask Screws: 300pcs
Spare Power Supply: 1pc
3. Key features:
SMD 3in1 Technology
Black LEDs with Better Contrast
Seamless Visual Quality Performance
High definition video visual advertising, indoor fixed installation
 4. P3.91 Indoor Display LED Screen application:
The resolution of the indoor LED screen usually up to 720p or 2K. It is mainly used in supermarkets, subway stations, and other indoor advertising purposes.
5. Related Cases in Nigeria