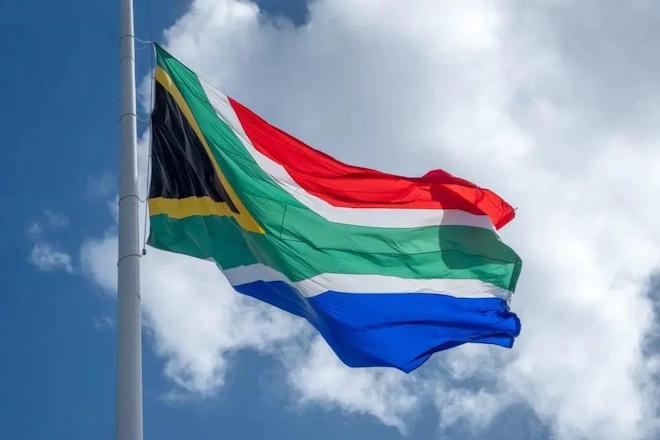 Are you looking for the best-LED display supplier in South Africa?
LED display screens make any business promotion more efficient and widely popular worldwide, so the demand has become huge.
Because of the high LED screen price, buyers need more professional LED display solutions.
When faced with many South African LED display manufacturers and suppliers, making the right decision will be challenging and difficult to evaluate.
Which supplier is a true professional and trustworthy for your business needs.
Therefore, we have explored various aspects such as product specialty, company size, and year of establishment: the list of the 10 most trusted LED display suppliers in South Africa for your reference.
(This article is regardless of the ranking)
1. Prismaflex International

Established Year: 1988

Tel: +27 11 823 5009

Fax: +27 11 823 5009 Glen Cowling

Website: www.prismaflex.com/en

Address: 4 Herman Pieters Street,

Hughes Boksburg 1459

,

South Africa Gauuteng
Prismaflex was established in 1988, and Prismaflex in South Africa was established in 2000. This brand is one of the best-developed LED display suppliers in South Africa and the only true digital printer supplier globally.
The R&D department specializes in printing and is also an industrial manufacturer of advertising displays (LED screens and classic screens).
With 30 years of experience, it provides 350 employees, 200 products, 40 patents, and 10 subsidiaries for professionals in advertising, mass retail, POP, and municipalities.

Established Year: 1985

Tel: +011 608 2770

Website: www.polycomp.co.za

Address: 5A Fountain Road Eastleigh, Edenvale Gauteng, South Africa
Founded in 1985, Polycomp is a dynamic and fast-growing company whose products are widely used in the manufacturing, finance, advertising, travel, transportation, sports, and entertainment sectors
There are agents in Europe, the Middle East, New Zealand, Australia, and the United States. They are currently establishing a market in South America.
They are planning to increase their market share in Europe and the Middle East. More than 50% of the products are exported. The integrity of the brand is extremely high. The quality products rank among the best-LED display screen suppliers in South Africa.
3. Skyco Media Technologies

Established Year: 2015

Tel: +27 11 026 7018 / +27 82 833 8881 / +17 72 700 3383

Email: [email protected]

Website: skycomedia.co.za

Address: Unit 8, Rambo Junxion,400 Roan Crescent, Corporate Park North, Midrand Johannesburg, South Africa
Skyco media technologies were established in 2015 and are headquartered in Midland, Johannesburg, and have branches in Cape Town and Durban.
Skyco started as a small start-up company and has won praise from many customers along the way, which has enabled the company to grow rapidly.
4. Public Display Technologies South Africa

Established Year: 2003

Tel: +27(86) 112 3738

Email: [email protected]

Website: www.pdtsa.co.za

Address: Block F Unit 57, Wild Fig Business park,1494 Cranberry St, Honeydew, Roodepoort,2040, South Africa
PDF was established in 2003 and is headquartered in Randburg, Johannesburg. With the company's rapid development, PDT has also appeared in the southern and central regions of Africa. PDT relies on the average network of various South African retailers to operate normally at many points.
More than 98% of the time in the market-leading position, so PDT has perfectly established and maintained a network of digital media solutions.
The company initially focused on digital display technology and its applications in vertical fields in the corporate, retail, mining, and industrial sectors and is one of the most cost-effective suppliers of led billboards in South Africa.

Established Year: 1996

Tel: +011 440 1808

Email: [email protected]

Whatsapp: +082 775 4890

Website: www.aliveadv.co.za

Address: 173 corset Drive, Johannesburg, South Africa
Founded in 1996, Alive established the first outdoor advertising electronic screen in South Africa. With the great success of the first outdoor billboard, it became a pioneer supplier of LED displays screen in South Africa.
Alive Advertising has more than 60 advertising networks throughout South Africa, from TZANEEN to UPINGTON, UMTATA to KIMBERLY, GAUTENG to DURBAN, and CAPE TOWN. Its national footprint attracts customers from all walks of life to 4.5 million viewers every day.
6. Stella vista Technologies Limited

Established Year: 1994

Tel: +27 11 466 2020

Email: [email protected]

Website: www.stellavista.com

Address: 62 Kyalami Boulevard, Kyalami Business Park, Halfway House, South Africa
Stellavista was established in 1994. The company was originally stardust electronics and was renamed Stella Vista when it was listed on the Johannesburg Stock Exchange in June 1999.
StellaVista's mission is to meet all visual communication needs and long-term solutions to illuminate the communication field-from small message board systems to giant multi-functional video screens in the sports, business, entertainment, and transportation markets;
StellaVista looks to be the most promising in South Africa Supplier of LED displays.

Established Year: 2015

Tel: +27 11 516 0001

Email: [email protected]

Website: www.hdmedia-ltd.co.za

Address: HD Media H.O. 273 Pendoring Rd, Northcliff, Johannesburg, South Africa
The founder of HD Media founded the company in 2015. Today, HD Media provides services to many of the largest advertising companies in South Africa, installing more than 4,000 square meters of space in high-definition LED displays.
The company's accomplishments are impressive. It is a pioneer in LED aluminum cabinets. It also installed nine fine pixels LED displays using advanced fiber-optic network technology.

Cape Town
Tel: +27 (0)21 180 4888

Email: [email protected]

Website: www.onedigitalmedia.com

Address: Unit 60&62, Block F, Kara place, The Grove Business Park Paardekraal Close, The Interchange Somerset West, 7110
Johannesburg
Tel: +27 (0)11 312 4194

Address:  Unit 1 Rambo Junxion Roan Crescent, Corporate Park North Midrand
Durban
Tel: +27 (0)31 569 3378

Address: Unit 1 West, Riverside Business Park 74 Prince Umhlangane Road Riverhorse Valley, KZN
One Digital Media was established in 2005. The founder has accumulated valuable experience in Siemens business services. The company has offices in Durban, Johannesburg, and Cape Town, providing a wide range of digital signage solutions.
One Digital Media's supermarkets, courtyards, and bars in South Africa provide brands with numerous unparalleled advertising networks, allowing them to attract customers through their popularity.

Established Year: 2008

Tel: +043 731 2876

Email: [email protected]

Website: www.visualadvertising.co.za

Address: 27 Jackson Street, West Bank, East London,5201, South Africa
Visual Advertising was established in 2008 and had 10 outdoor digital screens in Eastern Cape Town. It also represents the subway project in the Buffalo City Government and the Umzimvubu Municipal Council for daily management.
Visual Advertising has also installed outdoor static billboards in East London and Maha and its surrounding areas. Visual Advertising has more than 200 local and national clients placing advertisements on its screens every month.

Contact cape town office:
Contact Gauteng office:
Power Screens was founded in 2008. After being inspired by China's LED displays, the company realized a vast potential market for LED displays in South Africa.
The company can provide comprehensive services and a complete digital signage network. The main products and services include: LED display screen, trailer-mounted mobile electronic display board, indoor LED display screen, outdoor LED display screen, LED screen technical support, graphic design, and so on.
The above is our list of the top 10 LED screen suppliers in South Africa. You don't have to waste time and wrong suppliers through this list, significantly improving your business efficiency,get a quick overview of LED screen prices in South Africa!
The South African market is one of our bibiled company's development strategies.
If you want to develop the LED display industry in the long term, choosing a Chinese LED display manufacturer is a good choice.
We have stable and long-term production and have advanced technology production equipment so that quality can be assured.
The following is an LED display case of bibiled South Africa: