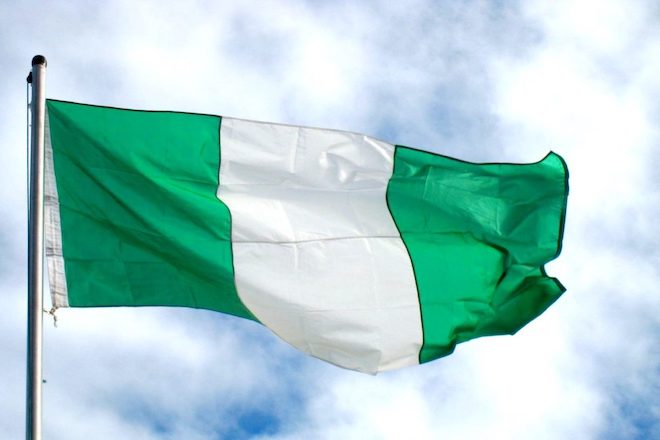 How to find a good LED digital billboard companies in Nigeria?
To provide you with durable and innovative LED advertising display solutions.
There are a large number of advertisers and media companies involved in the LED display screen in Nigeria. Their professionalism, service, and price are worthy of a lot of investigation. It is particularly important to choose a suitable Nigeria-led screen supplier.
The following is a list of the best-LED billboard advertising companies in Nigeria for your reference
(the following rankings are in no particular order)
1. New Crystal Communications

Established Year: 1994

Website: www.newcrystalcommunications.com
ABUJA
Tel: +234-8033675464, +234-8034990904, +234 8056574455

Address: 37 Nouakchott street, Wuse Zone, Abuja.
LAGOS
Tel: + 234-7068561701, + 234-8024724484, + 234-7031089571

Address: No 95A Oduduwa Crescent, GRA Ikeja – Lagos.
PH
Tel: +234-7037792952, +234-8063435605, +234-8031360183

Address: 32 Airport Road, Omuoduku Igwuruta, PH, River State.
ONITSHA
Tel: +234-7068559216, +234-8037439529, +234-8033224746

Address: 34 Ridge Road, beside Regina Nwankwo, After Stock Exchange. G.R.A Onitsha, Anambra State.

New Crystal Communications is a large outdoor advertising company registered in Nigeria (RC380342), with offices in major cities in Nigeria, and advertising covers all corners of Nigeria and most West African countries. The company was originally established in 1994 as a printing and Evil public company has developed into one of Nigeria's most influential outdoor advertising companies.

Since its establishment in 1998 as an outdoor advertising company, New Crystal Communications has rapidly risen with innovative methods and has won a high reputation in the Nigeria Outdoor Advertising Association.

Established Year: 2001

Tel: +0706 222 3968, 0803 501 8457, 0802 999 8335

Email: [email protected]

Website: goldfirenigeria.com

Address: New Nigerian Newspaper Compound 220A Apapa Road, Ijora, Lagos State, Nigeria.
GOLD FIRE NIG. LTD. is one of the companies with stable growth of LED display screens in Nigeria. Their main focus is to assist the organization in using existing marketing tools and products to promote the main elements of the public, members of the Nigerian Advertising Practitioners Council, Nigerian Sign Association, and other members.
The company has rich experience in the technical capabilities, creativity, and influence of all sign advertising and has a good reputation in Nigeria's oil and gas industry.
For example, it is currently working for Messrs Total Nigeria Plc, Mobil Nigeria Plc, a professional oil company, Forte Oil, and Oando Nigeria Plc deployed signage pot-Nigeria, etc.

Tel: +234 8136076100,+234 8023619167
Email: [email protected]

Website: elmidisledscreens.ng

Address: 24 Alhaji Muritala Street,off Demorose busstop,Amuwo,Lagos
Elmidis is a company licensed by the Corporate Affairs Commission of the Federal Republic of Nigeria. Its main goal is to engage in the marketing and other business services of LED display screen and LED lighting systems.
Elmidis has a stable LED display manufacturer in China and has close ties with Novastar Control System Company. Novastar is a good company in after-sales service in the control system. This is why Elmidis has become one of the best suppliers in Nigeria.
4. Xtraminds concept Limited

Established Year: 2010

Tel: +234 803 429 1442

Email: [email protected]

Website: www.xtramindsconcept.com.ng

Address: 5, Adeboye Solanke Avenue by First Bank Bus Stop, Lagos, Allen, Ikeja.
Xtraminds Concept is a leading reliable and friendly complete audio-visual rental and event service provider. At the beginning of its establishment, it was a projection rental company. As the times change and customer needs change, Xtraminds Concept uses LED displays for high-end events. Get popular comments from the public.
In the past few years, Xtraminds Concept has carried out many corporate, educational, social, and other activities in more than 500 venues and halls in Nigeria and is one of the most cost-effective suppliers of LED display screens in Nigeria.

Established Year: 2015

Tel: +234 805 115 8879

Email: [email protected]

Website: viradsmedia.com

Address: 8th Gear Building,11B Colin Onabule Crescent, Diamond Estate Magodo GRA, Lagos
Virads Media is a professional outdoor advertising agency, media planning, and market activation solutions. It was established in 2015 and registered as a limited liability company in 2017. The company has been working hard to become the best advertising agency for your small and medium-sized businesses in Africa. Become one of the suppliers for the sustainable development of LED display screen in Nigeria in the future.
The Virads Media platform covers ERT buses, LED display marketing, static print advertising, etc. The LED display manufacturers are from China.

Established Year: 2007

Tel: +234 802 381 7414

Website: www.eyekontactlimited.com

Address: 19a Olutoye Crescent, Off Adeniyii Jones Ikeja Lagos
EyeKontact Limited is one of the leading outdoor advertising companies in Nigeria. Focus on outdoor advertising, and provide customers with solutions in the form of billboards, wall coverings, digital LED panels, bus/highway logos, and street lamppost displays.
The company was established in December 2007, has extensive corporate operations in more than 20 locations in Lagos, and is certified as a member of LASS (Lagos Signage and Advertising Agency) and APCON (Nigeria Advertising Practitioners Council). Become one of the trusted suppliers of LED displays in Nigeria.

Established Year: 1992

Website: www.inventmedialtd.com
Head Office Nigeria
Tel: +234 8157440663\ +234 9091088034,08157440663

Email: [email protected]

Address: 10-12 Somorin Okeowo Street,Ifako Gbagada,Lagos,Nigeria
Invent Media is an outdoor advertising solutions company. From original traditional billboards to various outdoor billboards, Invent Media has been recognized by users with keen insight and advanced audience measurement tools and has become one of the most influential LED display screens in Nigeria.
Invent Media is a Nigerian Advertising Practitioners Council (APCON) member and a registered member of the Outdoor Advertising Association of Nigeria (OAAN).

Established Year: 2005

Tel: +080 5512 7562\080 3650 0668

Email: [email protected]

Website: livestarlimited.com

Address: 42 Oduduwa Cres,Lkja GRA,Lkeja,Lagos
Founded in 2005, Livestar is a company engaged in indoor and outdoor LED billboards and LCD transactions. It has unique innovations in designing and manufacturing billboard structures and has rich experience in installation and maintenance.
It has a stable cooperative relationship with Chinese LED display manufacturers. Livestar is a comprehensive, cost-effective company for LED display screens in Nigeria.
9. Absolute Outdoor Advertising

Email: [email protected]

Website: www.absoluteotdooradvertising.com

Address: Herbert Macaulay Way, Wuse, Abuja, Nigeria
Absolute Outdoor Advertising is a company engaged in the transaction of various types of outdoor billboards. They mainly have outstanding characteristics in brand communication, advertising, marketing strategy and design, production, installation, and maintenance.
Absolute Outdoor AdvertisiOne of the companies with high potential for outdoor LED advertising in Nigeria is headquartered in Abuja and has other regional offices nationwide.
Outdoor advertising companies in Nigeria
10. Mobile Screens and Sound Limited

Tel: +081 7772 2003 / 081 7777 7735 / 080 9940 7777

Email: [email protected]

Website: www.mobilescreensng.com

Address: Plot CDE Industrial Crescent, off Town Planning Way, Ilupeju, Lagos State, Nigeria.
Mobile Screens and Sound Limited is a company specializing in entertainment equipment sales and LED display rental. It is the sole licensee of the largest LED screen company in West Africa and one of the influential companies in Nigeria to rent LED display screen.
Mobile Screens and Sound Limited has a mature team and professional knowledge, making it the first choice for many West Africa.
This is all on the list of the best-LED digital billboard companies in Nigeria.
Hurry up your LED Billboard business in Nigeria now!
Suppose you have enough time for your advertising project and pursue cost-effectiveness. In that case, you can consider importing from a Chinese LED display manufacturer.
Click for quick prices of LED display manufacturers in China: How much is an LED Billboard?
Bibiled is located in Shenzhen, China, focusing on LED displays for 6 years, a professional LED display solutions company.
Bibiled's previous Nigeria case:
…