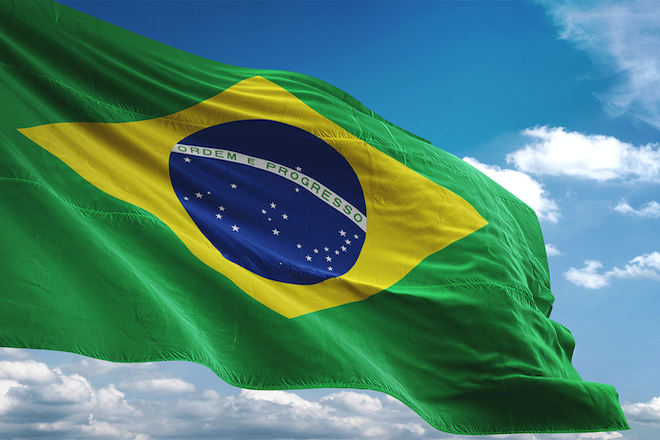 West is a diversified economic country, especially in agriculture, industry, and a wide range of service industries. 
How can companies in these industries increase their corporate influence and promote brand value? Stimulate global economic consumption?
The visible rate of the return-LED display is undoubtedly one of the most sensible investments a company makes.
How to find the most suitable products and quality services among the many Brazilian LED display companies.
The following list of the top 10 LED displays in Brazil will give you a quick understanding of the company.
(The ranking has nothing to do with the order)

                                  Source: http://www.ledwave.com.br/
Tel: +6239217824 \ SP 11 3044-4609 \ GYN 62 3921-7800 \ RJ 21 2586-8989 \ BSB 61 3253-5303

Email: [email protected]

Key Products: Full Color LED Panel
LedWave is a supplier of LED vision solutions in Brazil. The company pursues innovation, creativity, and technical capabilities in the most diverse formats and uses and always provides experience and benefits to the public.
LedWave focuses on customer needs and your needs. We have sales options, short-term or long-term leases, and one of Brazil's largest large digital media networks.
2. Crialed Produções Visuais e Eventos

                                  Source: https://www.crialed.com.br/
Tel: +55 11 2291-0031

Email: [email protected]

Key Products: Full-color LED panel, projector
Crialed Produções Visuais e Eventos is the only company in Brazil that has received PRG approval for digital vision solutions.
Crialed Produções Visuais e Eventos has 15 years of experience in retail, broadcasting, corporate events, exhibitions, and exhibitions.

                               Source: http://led10.com.br/
LED 10 is a company focused on providing solutions through Led Visual Communication. The exclusive business model provides rental and sales conditions, including all equipment support and maintenance.
The main application scenarios of LED 10 products include grocery stores, gas stations, car dealers, real estate projects, exhibitions, exhibitions, and companies that rent LED panels for large, medium, and small events.

                           Source: http://www.naequipamentos.com.br/
Tel: ++55 11 36067878

Email: [email protected]

Key Products: Full-color LED panels and professional video equipment
N.A is a service provider in the LED display and professional video equipment market for events. From creative solutions to equipment leasing, N.A has 20 years of rich project experience.
The company's products are mainly used in festivals, theater and art, corporate events, indoor/outdoor performances, and television.

                             Source: https://www.primeled.com.br/
P1LED is a D.H. Experience Group company operating in the market for more than 12 years. It is one of the pioneers in Brazil selling and installing LED panels for shops and commercial establishments.
P1LED cooperates with imported equipment from the best manufacturers. It has a company system for all professional knowledge from service to installation.

                           Source: https://www.primeled.com.br/
Tel: +114765-6774/113873-8129/1197522-4634

Email: [email protected]

Key Products: Full-Color LED Panel
PRIME LED is an LED panel rental and sales company with more than 17 years of experience in video production and computer graphics.
PRIME LED and Infinite Vision belong to the same group. It is one of the companies with sound LED visual display effects in Brazil.

                               Source: http://www.theled.com.br/
Tel: +55 11 98940-4332 \ +55 11 96334-5500

Email: [email protected]

Key Products: Full Color LED Panel
Founded in 2010, The LED is Brazil's largest visual digital communications company focusing on LED technology, focusing on LED panel solutions.
In 10 years of operation, LED has become a benchmark for innovation and has developed exclusive products that meet customer needs. In 2020, the company's work was recognized in the country's most important awards.

                              Source: http://www.dshow.com.br/
Tel: +55 1133921514 \ +55 11997144969

Email: [email protected]

Key Products: Full Color LED Panel
DShow is a company focusing on the integration of graphics technology and solutions. DShow has been operating in the visual technology market since 2006 and is one of the most modern audio-visual product companies.
DShow has more than 12 years of market experience, constantly seeking new trends and technologies, and is committed to becoming the best-LED display solution company in Brazil.

                                   Source: https://eletromidia.com.br/
Eletromidia is one of the largest outdoor media advertising companies in Brazil. With the combination of the attributes and expertise of the Elemidia and Eletromidia outdoor media markets, we have expanded our urban DNA and created a new Eletromidia.
Eletromidia now has more than 60,000 digital and static faces in Brazil's largest city. It has a wide range of activities, including transportation and airport media, residential and commercial building media, shopping malls, and urban furniture. It affects more than 22 million people every day. It is Brazil One of the most influential companies in the LED display.

                               Source: https://www.nationstarbrasil.com.br/
Nationstar Brasil is a Brazilian company in visual communications, focusing on indoor LED displays and outdoor LED displays.
Nationstar Brasil has currently completed 118 projects in Brazil, with an after-sales warranty of up to 18 months. It is one of the companies that are booming in Brazil's LED display.
The top 10 LED display suppliers in Brazil.
If you want to develop LED displays for a long time or if your budget is limited, we will give you a second good idea–Import from LED display manufacturers.
As the world's largest manufacturing country, China has many excellent LED display manufacturers.
Here is a super-detailed list of Chinese LED display manufacturers for reference only.
The following are recent BIBILED display screen cases: 
If you have any questions about the LED display screen, please email us at [email protected], and we will answer the questions as soon as possible.