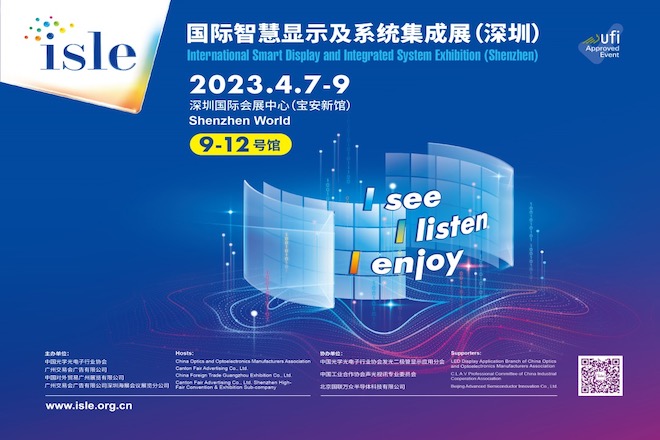 According to the official ISLE 2023 announcement: ISLE2023 is officially scheduled to be held on April 7-9, 2023, in Halls 9-12 of the Shenzhen World Convention and Exhibition Center (Baoan New Hall).
This ISLE 2023 exhibition will cover the entire industry chain technology system ecology, including led display technology and supporting equipment, LED industry chain products, LED lighting, digital signage, etc. It is expected to attract more than 1,000 online and offline enterprises from China to participate in the exhibition.
During the exhibition, more than 20 industry matchmaking meetings and related discussion activities will be held at the same time, covering popular topics such as LED display screen development, smart city, smart education, metaverse, 3D naked eyes, and XR virtual stage, and the establishment of large-scale application scenarios will be the first, to create a new model of "order + exhibition + experience", and strive to bring new trends to the global industry with a new attitude.
If you want to purchase LED display screens or engage in related LED screen business, China's complete LED screen product chain will provide you with a full range of services and show you the latest LED display screen products.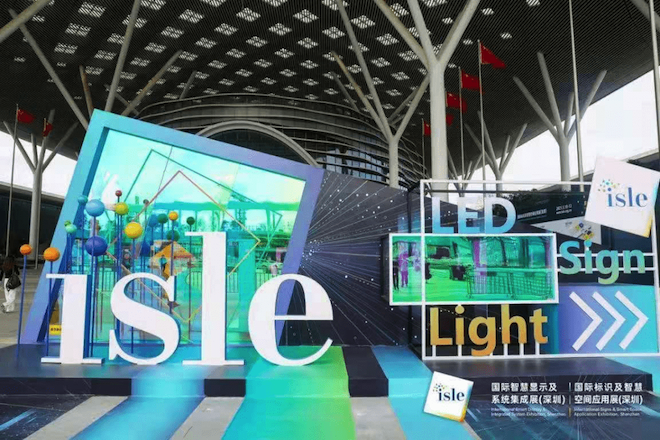 Relevant information about the ISLE2023 exhibition:
About the exhibition introduction
The full name of ISLE is International Smart Display and LED Exhibition, International Sound, Light, Video, and System Integration Exhibition.
It is the TOP professional exhibition of LED screen display/audio and video integrated system/stage audio-visual/advertising sign/jet printing equipment in the eastern hemisphere; there are more than 1,000 exhibitors and tens of thousands of professional visitors from more than 20 countries and regions in the world. 
-Held time: April 7-9, 2023
-Venue: China Shenzhen International -Convention and Exhibition Center (Baoan New Hall)
-Sponsors: 中国光学光电子行业协会、广州交易会广告有限公司、中国对外贸易广州展览有限公司
About the exhibition layout
There are 4 exhibition halls in the exhibition: Hall 9, Hall 10, Hall 11, Hall 12
-Hall 9-12: Display Technology & Supporting
-Hall 12: Display Technology & Supporting, Audio-visual Integration
Our exhibition layout is as follows: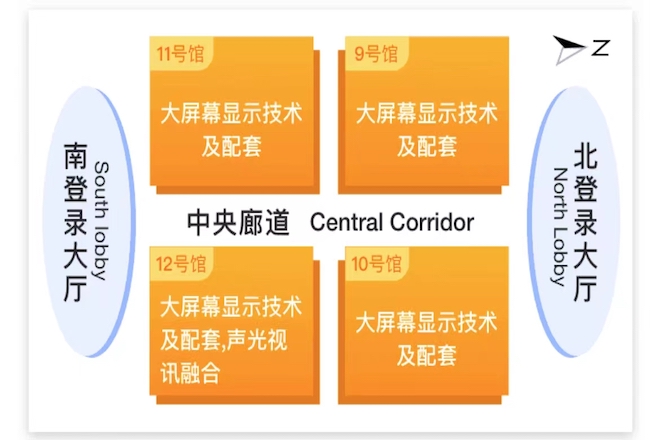 About the exhibition appointment registration
How to make an appointment as a buyer? There are 2 methods for you to choose from:
-The first one: You have registered on WeChat, you only need to search for "ISLE" in the WeChat search bar, and the official account and applet will be recommended, and you can click to make an appointment.
-The second method: Please visit the ISLE official website, and click to make an appointment.
About the exhibition traffic guide
You can click the link to choose your best travel route.
In conclusion:
ISLE 2023 is a high-profile event for LED display screens after the end of the epidemic in China. BIBILED sincerely invites you to come and experience the immersive visual feast and feel the innovative power of LED displays.