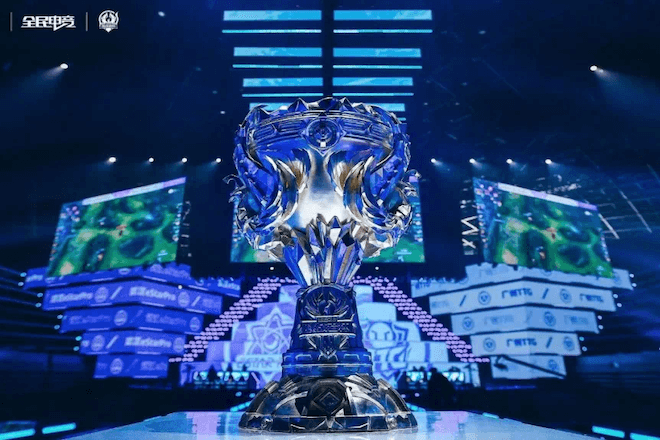 When e-sports is included in the Asian Games in 2020, people unfamiliar with e-sports will be very surprised and puzzled. In fact, with the rapid development of the e-sports industry, e-sports events are not only included in the Asian Games All the medals won by the event will be included in the national medal list, which means that e-sports will historically be the same as traditional sports such as track and field, swimming, and table tennis.
Therefore, in recent years, there have been more and more offline e-sports events of different scales around the world. The larger the event scene, the more inseparable the application of LED display screens. In the face of this emerging application market, how should LED display screens be applied?? How to stand out in front of market upgrades? Why can game competitions also win the world championship? 
Let's quickly find out!
1. Why are e-sports events included in the Asian Games?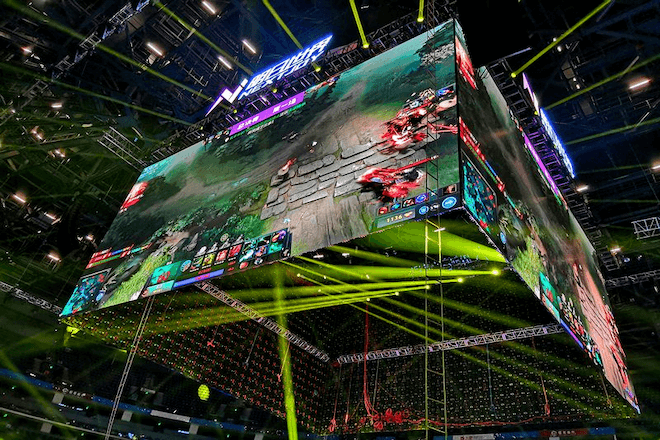 For a long time, the Asian and Olympic Games have been severe and sacred international sports games. It is difficult for people unfamiliar with e-sports events to imagine young people sitting on chairs, tapping their fingers, playing games on the keyboard, and associating with sports events.
So why are e-sports included in major sports events? There are mainly the following 4 reasons:
Very attractive to young people
Statistics show that the scale of China's e-sports market will exceed 180 billion yuan in 2022, and the number of users will reach 418 million. Some surveys have pointed out that the proportion of netizens willing to watch e-sports events exceeds 61%, and this number has been rising linearly every year, which shows its attractiveness.
And esports has grown from a popular pastime among young people to a formal career in esports, with scholarships and training offered by colleges and universities worldwide.
If you have a mobile phone or computer, you can easily access e-sports and watch games anywhere worldwide. In addition, global offline e-sports competitions will be held regularly to expand popularity.
The massive investments and sponsorships from well-known global brands such as Intel and Coca-Cola undoubtedly gave e-sports a super-fast reputation and quickly became famous worldwide.
E-sports involves using electronic devices such as computers, game consoles, and mobile phones to compete in virtual games. E-sports wants to be more interesting and attractive, and the complexity of the electronic technology behind it will become higher and higher. The advancement of electronic technology can promote and develop Sports in the area.
2. Why do e-sports events need LED displays?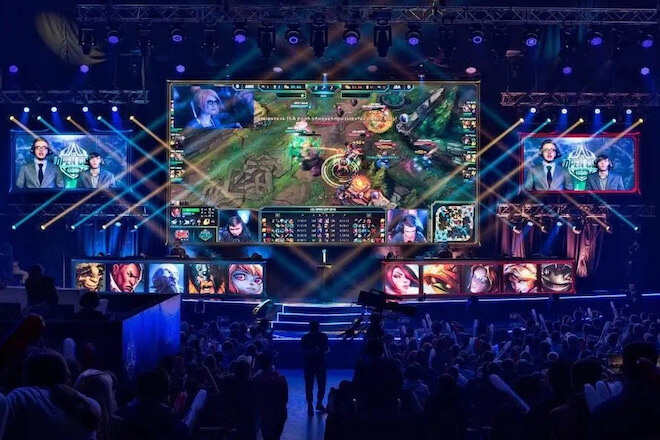 The LED display screen is an important part of e-sports events because the operation of the e-sports industry focuses on e-sports live broadcast and large-screen viewing, which is the same as other sports events, so the installation of LED displays in e-sports events mainly includes the following 4 reasons:
The LED display can give the audience a larger, clearer, and wider visual experience, especially in real-time events, where players can see every move, making it easier to immerse themselves in the event.
This is more about the real-time situation of the electronic competition, such as game scores, player statistics, and game progress, so the audience can better participate.
More advertising and sponsorship opportunities: 
The more popular e-sports will attract more brand sponsors, which can not only promote their own brands but also increase the income of event organizers.
Recording the exciting moments of every moment not only meets the requirements of fans but also helps the contestants to replay the event and how to better adjust the strategy of the event.
Entertainment and interaction: 
Some fan interaction activities can be carried out before, during, and after the game to promote a good atmosphere and emotional connection.
From a long-term perspective, LED displays are reliable for their long-lasting and high-quality visual effects.
3. What are the application schemes of LED display screens in e-sports events?
In the e-sports industry, higher requirements are put forward for LED display products' display effects and creative solutions. Different from general sports event display applications, e-sports displays often need to achieve "immersive game viewing". 
The LED displays that need to be installed are also different in different competitive scenes. How to make the e-sports field shine, you can check the main application solutions of the LED displays for the following e-sports projects as follows: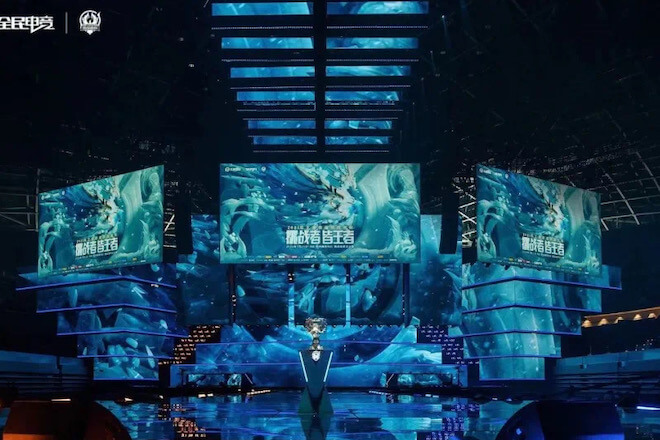 The creative display tower design with Chinese style not only brings a sense of uniqueness to the stage but also provides sponsors with sufficient advertising display space. Each tower has a large LED display that can display the game situation in real-time.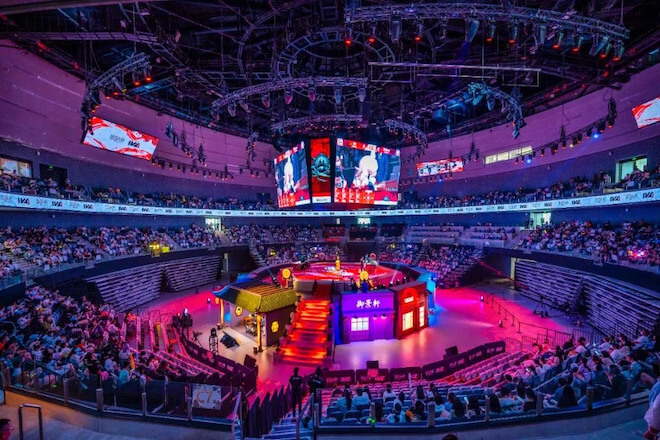 This kind of solution is more popular in sports applications. The stage is at the center of the audience to facilitate the surrounding to see the game results and scores in real-time; LED displays are installed in the east, west, north, and south, respectively.
4. Why don't you choose LCD screens for e-sports?
In fact, the LCD screen is also very delicate and high-definition in terms of display effect, so why do most e-sports projects choose LED display?
First of all, in e-sports competitions, the presentation of real-time game images, stage size, design, etc., have high requirements for the size and rapid response of the display screen.
Secondly, large-size LED displays are the best; seamless size splicing, good brightness, contrast, and saturation have reached the same standard, LCD liquid crystal screens can also be large screens but must accept splicing with seams, and at the same time, the brightness is not the same There is no great advantage, and the visual effect will be slightly inferior to the LED display on a large screen.
Finally, the LED display supports 4G+8K, ultra-high-definition, multi-screen interaction, and other technical means, which is suitable for more occasions. However, LCD screens still have a place in competitive events, such as contestants' gaming monitors and face recognition. 
E-sports can drive emerging industries and gradually attract attention to social and cultural values. With the advantages of LED display screens, such as excellent visual effects, immersive experience, opportunities for sponsorship, and product reliability, e-sports installation LED display screen is a popular choice.
When the industry and market of e-sports events are getting bigger and bigger, it can be seen that the demand for the construction of e-sports stadiums is pronounced and urgent. You can prepare for your investment projects in advance and learn about LED display-related knowledge, click to contact us quickly; we will design a satisfactory solution for your arena.