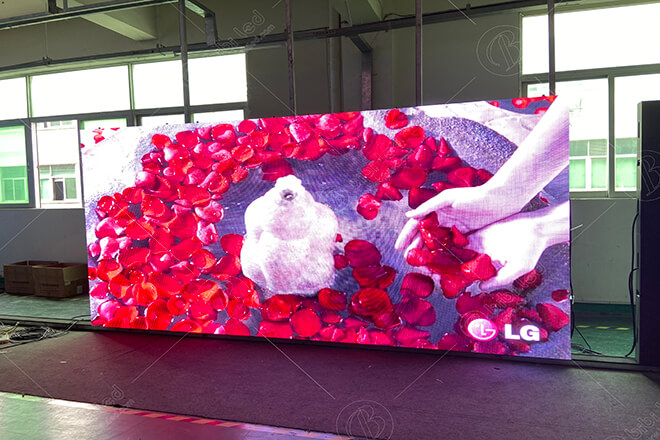 1. Product of details: 
Pixel Pitch: 3.91mm

Full Size: 1.5m(w)X2m(h)

Cabinet Size: 1000X1000mm

Module Size: 250x250mm

LEDs: Nationstar SMD 1921

Power Supply: Meanwell

Control Card: Novastar TB3+4G

Receiving Card: Novastar MRV300+73

Package: Wooden case

Shipping Destination: Saudi Arabia
2. Spare Parts:
Spare Module: 4pcs

Spare LED Lamp: 1000pcs

Spare Mask: 20pcs

Spare IC: 40pcs

Spare Power Supply: 2pcs
3. Key features:
Front Service

Waterproof with IP65

Wide View Angle

SMD 3in 1Technology
4. P3.91 Outdoor Display LED Screen application:
An Outdoor LED billboard is a fixed installation in the outdoor environment that can play dynamic advertising in the commercial advertising industry.
It is mainly installed in shopping malls, pedestrian streets, banks, and shopping centers with high traffic areas.