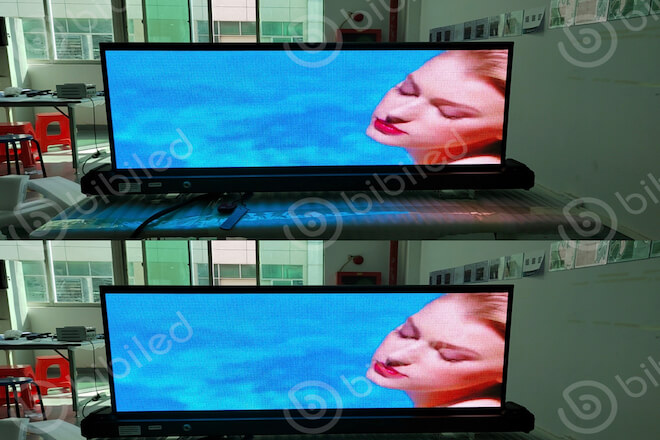 1. Product Of Details: 
Pixel Pitch: 2.5mm

Full Size: L1108XW141X408mm

Number of Cabinets: 2pcs

LED Screen Resolution: 384X128

Control Way: 4G or Wifi

Package: Wooden Case

Shipping Destination: The USA
4. Bibiled Taxi LED Screen Key Features:
Mobile advertising includes LED taxi screens, which are the most widely used outdoor LED advertising screens due to their high mobility.
The differences between a taxi's daytime and nighttime operations highlight the absolute benefit of the taxi's LED screen as the greatest advertising medium.
One control room cluster can be used to remotely control the content replacement of taxi LED screens.
The same advertising material is being played continuously from hundreds of cabs throughout the city.