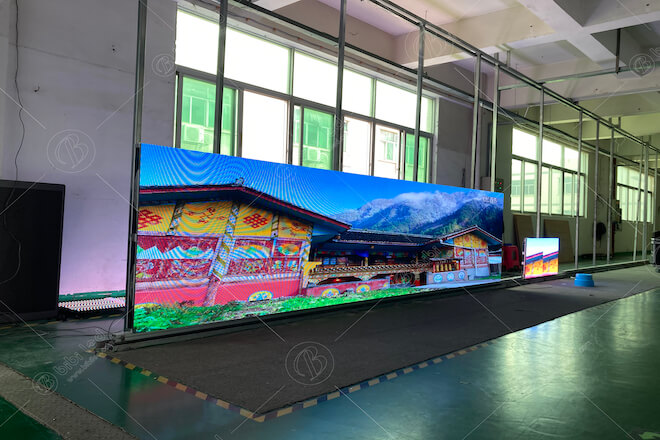 1. Product of details: 
Pixel Pitch: 2.5mm

Cabinet Size: 640X640mm

Cabinet Material: Die-Cast Aluminum

Module Size: 320X160mm

Video Processor: VDWALL LVP615s

Receiving Card: Novastar MRV336

Synchronization Control Card: Novalstar MCTRL300

Package: Wooden Case
2. Spare Parts:
Spare LED Lamp: 1000pcs

Spare Receiving Card: 1pc

Spare Video Processor: 1pc

Spare IC: 1pc

Spare Synchronization Control Card: 1pc

Spare Screws and Wires: Configure according to the situation
3. Key features:
SMD 3in1 Technology
Black LEDs with Better Contrast
Seamless Visual Quality Performance
High definition video visual advertising, indoor fixed installation
4. P2.5 Indoor Display LED Screen application:
It is mainly used in shopping centers, subway stations, and other indoor advertising purposes.
5. Previous UK Cases: