LED Screen Maintenance Ways: Front Access Led Display & Rear Back Led Display
What is the front & back maintenance led display?

What are the advantages of front maintenance of led display

How to choose front or back maintenance for your led display
1. What is the Front & back maintenance led display?
1) Rear/back maintenance: 
Maintenance is performed from the back of the LED display cabinet, and the internal structure of the layout can be seen after opening the led cabinet.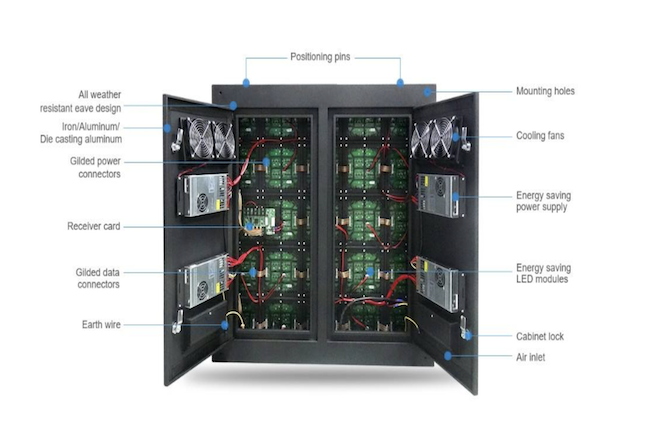 2) Front Maintenance:
Maintenance and inspection are carried out from the front of the led cabinet,there are three front maintenance designs:
A system with a "locking" mechanism
In this case, there is a similar basic lock between the LED modules attached to the structural LED cabinet, and there is an opening in front of the LED display where you can insert a simple key and turn to loosen the LED modules.
The system with the front screw
In this case, the LED modules and LED boards are attached to the cabinet with screws attached to the front; the system is very safe, reliable, and suitable for outdoor installation.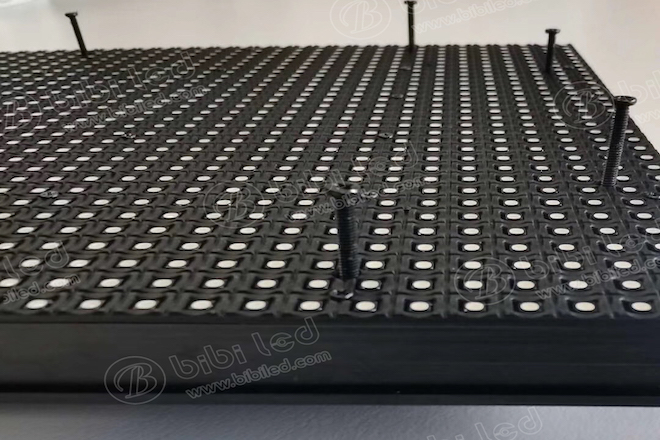 The LED module is fixed on the cabinet by magnetic components. When you want to repair and disassemble the LED module, use a suction cup tool to suck the LED module and then remove it.
2. What are the advantages of front maintenance and rear maintenance of led display
1) Front maintenance advantages:
The LED screen cabinet can be made lighter and thinner, saving space, light, and beauty, and the disassembly of the LED module is also more convenient and efficient.
The LED display installed in the room adopts a mosaic or wall-mounted structure. 
So, the space is extremely precious, so there will not be too many places as maintenance channels. The front maintenance can greatly reduce the overall thickness of the LED display structure, not only good Integrating with the surrounding built environment; the effect is guaranteed while saving space.
2) Rear maintenance advantages:
The price is slightly lower, suitable for installation scenarios such as roof type and column type, and the inspection and maintenance are convenient and efficient.
For those large LED displays installed on the exterior walls of buildings, maintenance channels must be designed so that maintenance personnel can perform maintenance and repairs from the back of the screen.
3. How to choose front or back maintenance for your led display screen 
1) Front maintenance: 
Conference display, security monitoring display, control and command center display, indoor small-pitch display, etc.
2) Rear maintenance:
Building roofs, road pillars, and large-screen display screens are all available and are mostly used outdoors.
Conclusion:
The above is an introduction to the maintenance method of the LED display if you want to know more basic knowledge of LED display.
Let us know immediately in your drop message or email [email protected].