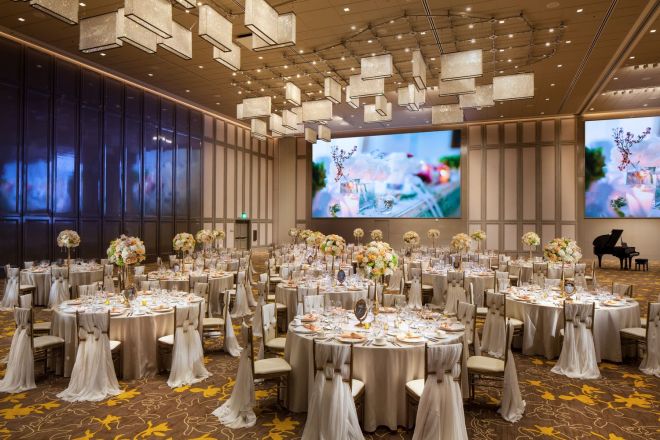 With the rapid development of LED display screens, more and more people are willing to use LED display screens to display their products. You can see the LED display wherever you go—for example, government agencies, bars, and even museums. Even LED displays are being extended to the wedding industry.
Now more and more people are willing to use LED displays in their weddings, and LED displays have slowly become indispensable. However, a few people think buying an LED display is not a good deal; because the wedding time is short, the cost of buying an LED display is not worth it. In fact, don't have to buy a new LED display, and you can rent a rental LED display. It's much cheaper than buying an LED display.
So what are the benefits of using an LED display at a wedding? This article will take you deeper into the benefits of wedding LED displays.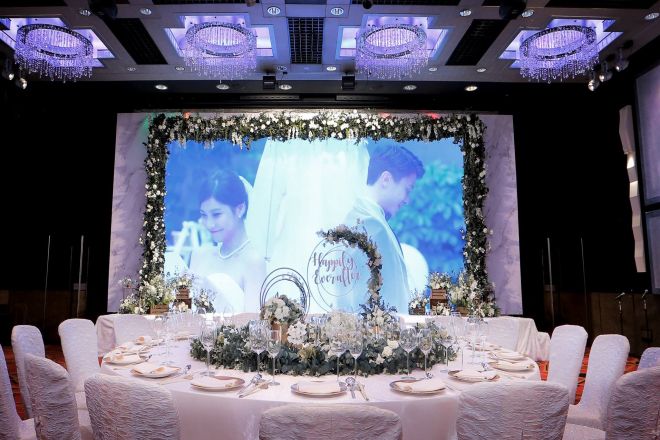 The most significant advantage of LED displays is that they can display photos and videos clearly and fluently. It was visible in every corner of the wedding scene. And because of its powerful color rendering, whether the wedding theme is indoor or outdoor, the Wizard of Oz or rave party can be handled very well. Without a doubt, it is the best tool for creating a romantic atmosphere.
Think about it: When you walk into your wedding venue, you see your wedding photos and romantic videos playing on the LED display. Do you feel that the atmosphere around you is suddenly romantic.
2. Multi-screen linkage, simple control
For the bride and groom, decorating the wedding scene is very important. So they will be on the wedding site layout requirements you high. And now, the LED screen at the wedding is not just a background for videos and photos but also adds a LED screen. From the wedding entrance to the main stage, the LED display paves the way for the bride, combined with a sensor system that can create a dynamic effect that follows the movement of the characters.
Of course, you do not have to follow this method to lay an LED tile screen according to your wedding theme and your preferences to lay what you want.
If you're worried about so many LED screens, it is going to be very difficult to operate. So I tell you, all the LED displays can be controlled by a computer as long as the pre-set procedures can be very simple to control. Realize multi-screen linkage.
3. Custom sizes and styles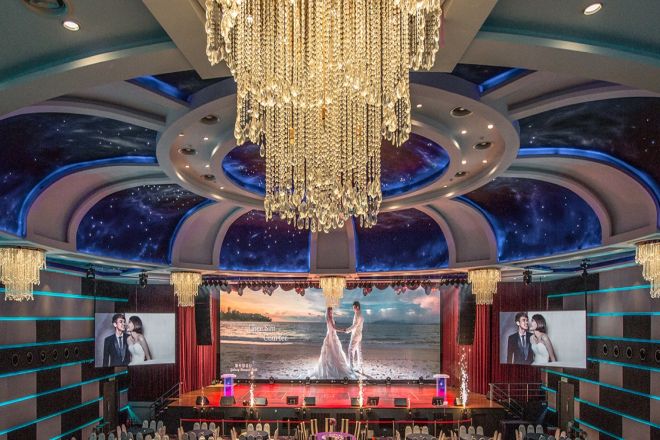 The wedding layout is not random but takes time to adjust to create a perfect wedding scene. Regular light-emitting diodes are easy to move and assemble, so if you don't think this position is perfect, you can put it somewhere else until you put it in your perfect position.
In addition, you can display LED styles, customized sizes, and the final scene you want to tell your wedding planner. He will recommend the right style and size for you. Suppose you want a wavy display to display your photos and videos. Then, the wedding planner will recommend the right LED screen size for your wedding and communicate the details with you.
4. Front-row viewing experience
If you have a large number of wedding guests, then the banquet hall must be a relatively large space. With a relatively large number of people, there is more room; generally speaking, those sitting at the back do not see what is happening on the main stage, nor do they feel the atmosphere's happiness or sweetness. If you have a real-time LED screen on the main stage, put the photographer's picture on the LED screen in real-time so that even the outermost can see the details and give you a front-row experience.
For example: When you exchange rings in front of you, the guests behind you can see through the LED display you put the ring on the other hand. See you two because of happiness and raised the corners of the mouth. Look into your eyes and say "I do" when they see this, no matter who will feel your happiness and sweet, willing to give you the most sincere blessing.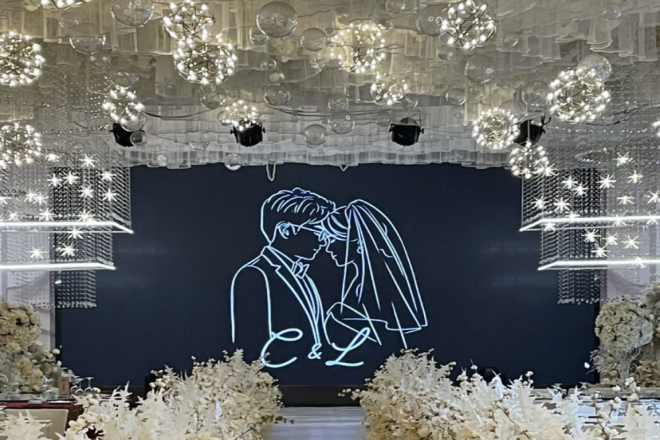 Recently, LED displays have been energy efficient and environmentally friendly. While it does have a lot of room to splice together, the LED display uses far less power during the wedding than a plasma display or traditional TV.
In addition, the rental price of the LED screens is related to the size and resolution of the LEDs you use, so it's important to ask questions before using them and choose the right one for your wedding.
These are the benefits of using LED displays at weddings. Just Communication with the wedding planner about the LED display Use details. The LED display will give you an unforgettable wedding scene.
LED screens have been part of the wedding trend in recent years. This is also from the side of the use of LED displays in the growing field. This also benefits many LED renters and suppliers.
Bibiled is one of many LED display suppliers in China. We are headquartered in Shenzhen, China. It is one of the most professional LED display panel suppliers in China. Uphold the stability, reliability, and professional focus of the purpose of serving every customer. Here's a case study:
If you are interested in LED display or have any questions about LED display, please consult us!