LED displays require more and more creative as technology advances. The market is constantly innovating and reforming in order to meet the demand for creativity. LED flexible screen is used to achieve a wide range of modeling and product. The building looks more distinctive and the advertising is more appealing with flexible LED displays.
Reasons to choose a flexible LED display
The Flexible LED display series is an information display for enterprises, which combines flexibility and user control, smooth appearance, and impressive picture.
     2. LED display has a certain degree of flexibility.
LED flexible screen uses a flexible FPC circuit board, and is made of rubber material mask and bottom shell, and then with a series of special designs, such as lock, and chain connection device, to complete other ordinary screens can not achieve the bending shape.
In addition, where the final image of the LED pixel is located, there are insulating substrates on both sides of the panel screen to protect the LED circuit from damage.
The biggest difference between it and the traditional flat LED screen is that the flexible LED display can be customized into a variety of attractive and unique irregular shapes, such as circles, cylinders, ellipses, triangles, etc., and can also be customized into any size of creative equipment, natural integration with the original shape and design of the building. Beautiful and practical, can be used as architectural decoration, can also be used as an advertising screen, increase the visibility of the place and advertising.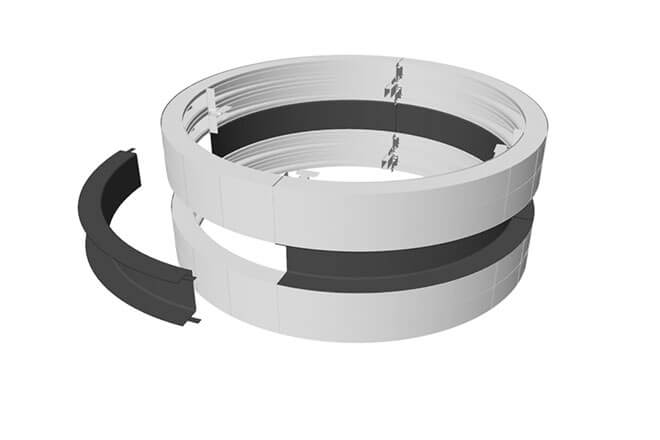 Benefits of BIBILED Flexible LED Display
Quick installation, unique model selection, and soft module.
     2. The mask is flat, colorless, and composed of silicone.
     3. Excellent elasticity, may be molded into any shape as needed.
     4. The image is smooth and attractive when it takes the form of a cylinder. Fast connectors are used on the signal cables and power cables connecting the boxes, making them simple to install and compatible with professional audio and video processing systems.
     5. The product supports a number of signal inputs, including HDMI, SDI, H-SDI, VGA, DVI, and YPbPr.
     6. Appropriate for various installation techniques, including hanging, surface installation, etc.
     7. Support for a range of control card drivers, and definition of the standard interface.
Flexible LED display screen cases presentation
1. The Shark Stage
The Running shark stage, which uses flexible LED screens to create a shark stage effect, is very popular with the audience. This delightful and functional design serves as both a stage decoration and a creative advertising screen. When there is a performance used as a stage, usually can be used to advertise. It is the result of a successful collaboration between flexible digital screen technology and contemporary design.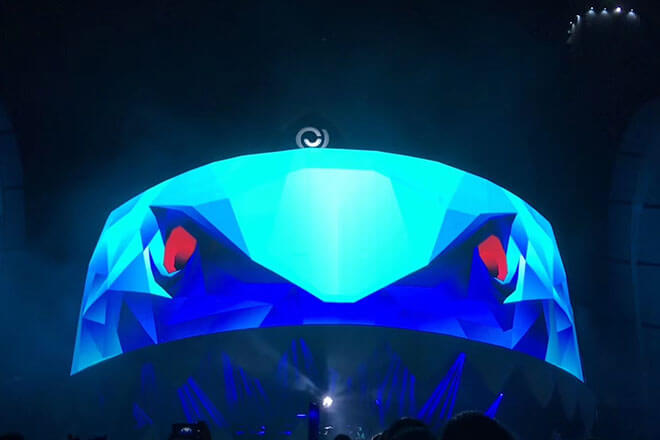 When trying to capture a viewer's attention with what's on your display in a city full of video screens, you'd better have a solid plan and an even more reliable display – a flexible LED display. To create unique cabinets that perfectly match the irregular shape of the building, modules of various shapes and sizes are used.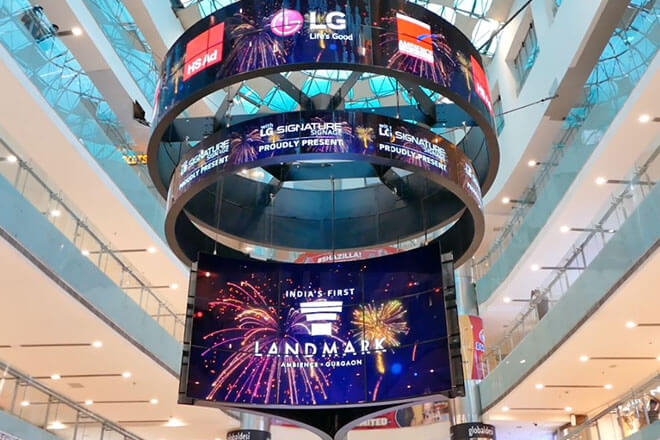 Almost all service centers use flexible LED displays. 
For example, the customer service centers of banks and shopping malls can promote their services to customers through LED screens on the one hand, and carry out internal communication on the other. Banks can use a simple screen system, the daily exchange rate, loan rate, interest rate, and other information are released and displayed on the electronic screen so that customers can understand the information.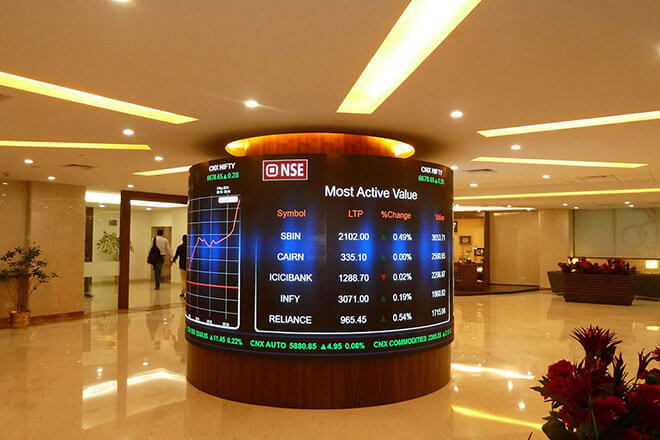 The flexible LED display panel can be hung from the casino's ceiling. The screen cabinet has a curved surround and is created with the indoor environment in mind. The picture is clear, the color is stunning, and the screen cabinet is tightly attached.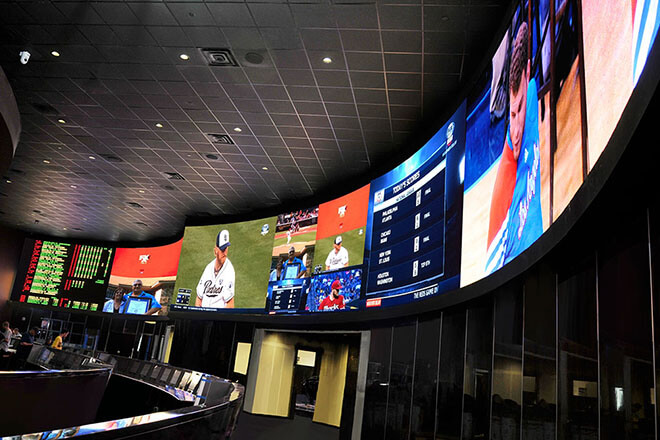 Each flexible LED panel in the exhibition space has a unique set of functions. They can help car brands and companies demonstrate the value and appeal of science and technology and build an immersive experience booth.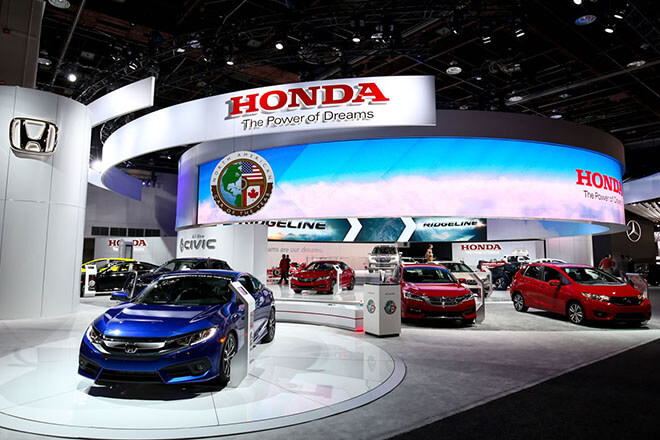 6. Several types of ball games
Breaking the restrictions of seating, making it easier to watch the game from a distance, and bringing the audience a perfect visual feast. The shape and size of the screen can also be adjusted according to the architectural appearance of the competition venue.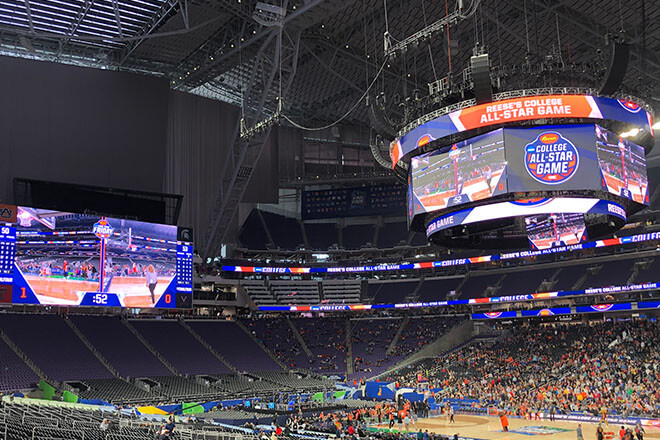 Driven by technology and innovation, BIBILED is committed to providing high-quality, high-performance LED products and solutions to customers around the world. BIBILED has a team of professionals with a strong engineering background and extensive experience in the design, production, and installation of flexible LED displays. With their high quality, high reliability, and high efficiency, our products and services are well received around the world.
For more information about BIBILED Flexible LED Display solutions, please contact us at [email protected].