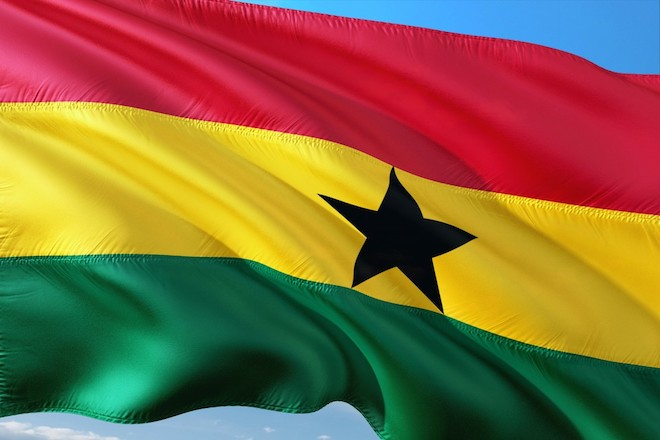 Do you need billboard companies in Ghana.?
Commercial advertising and entertainment industries are the most in need of LED display screen solutions in today's era.
A wrong choice not only wastes time but also causes a lot of economic losses, so it is particularly important to choose an LED display screen company.
The following is a list of the best-led billboard companies in Ghana, we hope it will help you.
(The ranking has nothing to do with the order)

Appaled is one of the best-LED screen distributors and installation companies in Ghana and West Africa. It is also a leading German manufacturer of 3D signs. The range of customized LED displays includes exhibitions, bars, hotels, outdoor advertising, schools, retail stores, Multiple application scenarios such as events.
Appaled has LED DIP and LED SMD technology to cope with environmental changes, ensuring that the LED display screen has a good display effect whether indoors or outdoors.

Established Year: 2013

Tel: +233540716209

Email: [email protected]

Website: www.jobols.com
Jobo Light and Sets is a stage and lighting design company. Due to the company's continuous development, the company provides a wide range of products and services in trade shows, schools, churches, architectural applications, television and movies, and other fields.
The company develops LED displays and uses Resolume software and customized media servers to make the stage gorgeous and advanced. It is one of the most promising companies in Ghana to hold events.
3. Sprout marketing services

Tel: +233(0)209039097

Email: [email protected]

Website: www.sproutmarketingservices.com
Sprout marketing services is a 360-degree marketing agency, mainly focusing on event management and marketing, marketing communications and printed matter, brand development, and multimedia services.
Sprout marketing services have their unique ways to activate brands, with the help of creative teams and brand experts, Let the target audience directly interact and communicate with the brand vividly and promote the brand development process.

Established Year: 2000

Tel: +233302968586

Website: www.alliancemedia.com

Address: House No.F1/4 La Road Osu, Accra, Ghana
Alliance Media in Ghana is a billboard supplier, the largest airport advertising franchise holder on the African continent, and a recognized outdoor media partner for leading African brands. It has more than 20 years of industry experience. Each market has won the European Union Innovative Media Award and the prestigious independent PMR award of "Best Outdoor Advertising Company".
Alliance Media operates in 23 countries/regions. It has established more than 25,000 most targeted and obvious billboard websites in Africa, becoming one of the most influential LED billboard companies in Ghana and even Africa.

Tel: +0302 811 335/0302811724

Email: [email protected]

Website: www.colormaxghana.biz

Address: 12 Colormax Lane(2nd Mama Kwaku Link) Spintex Rd. East Airport Accra, Ghana.
Colormax Ghana Ltd is a digital printing, signage, and branding company that provides comprehensive services and solutions at ultra-low prices. The company's services include fast and reliable large-format and commercial digital printing, outdoor signage and advertising, publishing, and branding.
It is a better solution for billboards and LED rental display screen. It plays a very important part in marketing and promotion activities, conducive to corporate brand and image.

Advertise Ghana is an outdoor billboard company that mainly sells advertising space and brand promotion. The types include waiting for hall advertising, architectural packaging advertising, digital LED display, gantry billboard, Unipole, etc.
Digital LED billboards are used to deliver advertisements and informational messages to people passing by the display. Text, pictures, and videos can be played, which is one of the most effective ways of brand promotion.
The above is the list of advertising and marketing LED display screen companies in Ghana. You can consult according to the above contact information,
If you have your own branded sales method, you need to buy an LED display screen. You can buy directly from Chinese LED display screen manufacturers, and the price is lower than the cost of LED billboard advertising in ghana.
Click for quick prices of LED display manufacturers in China: How much is an LED Billboard?
bibiled is a good choice. The company has 6 years of rich experience in the industry. It has its own LED display production line. The quality is guaranteed, and there is a dedicated online after-sales service. It is your LED display screen solution expert.
The following are recent LED display screen cases: