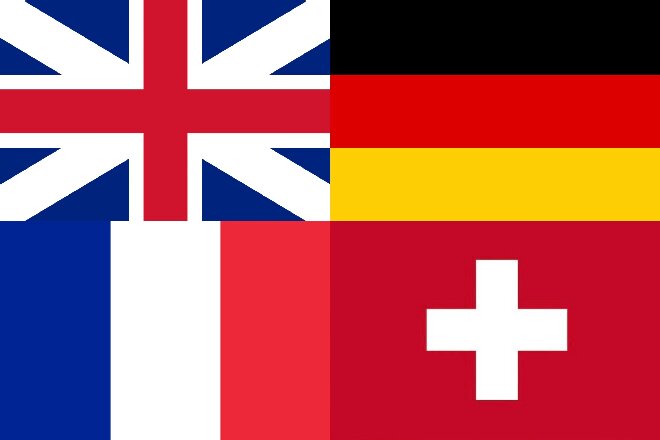 The pace of economic development is constantly moving forward; LED display is also growing faster and faster. It is the best way to display commercial ads and the best medium for information dissemination. There are many suppliers of LED screens in Europe, and it is not easy to find the right one.
However, this does not prevent us from looking for the best LED screen suppliers in the region. We have compiled the list to help you understand them more quickly; let's look!
(In no particular order)

                                                Source: https://www.novelty-group.com/
Main Product: LED Video Wall; Stage Equipment

Tel: +(33)164542628

Email: [email protected]
Novelty is a supplier of LED display solutions. It produces more than 6,000 operations annually, has 190 motivated employees, and grows revenue. It is constantly making progress and becoming a leader in technology solutions for the field and event industry.

                                                         Source: https://cocktailvision.fr/en/
With their investment and technology options, Cocktail Vision can provide modern,  relevant, and concrete solutions to any environmental problem.
Through installing various LED panels, you save more than 3500 square meters of paper, a carbon footprint that traditional display panels seven times lower. In 2005, Cocktail Vision became the first advertising company to install a public-space communications network via digital panels.

                                                               Source: https://ledcast.fr/
LEDCAST offers internal/external LED walls, stadium edges, demo totems, and dance floors at competitive prices. They also offer custom-made giant LED screens, city displays, fences, stadium edges, and transparent screens.

                                                            Source: https://pixelight.fr/
PIXELIGHT a creative LED solution provider based in Europe. They focus on making the LED sphere technology impressive, attractive, and have a strong visual impact.
The company can provide various services, such as rental services, technical support, training offers, digital audit and consulting, quality control, video content creation, after-sales service, financing and turnover, LED procurement, maintenance and maintenance, design, buying, and selling used LED products. Pixel light can provide different business solutions.
5. LEDitgo Videowall Germany GmbH

Source: https://www.leditgo.de/
LEDitgo is a certified German manufacturer and a reliable supplier of professional video LED screens to its customers in Europe. Founded in 2011, the company began producing attractive LED products for all-weather environments (outdoor) and weather-protected areas (indoor).

                                                         Source: https://tdcpolska.de/
Main Product: LED Display; Digital Signage; Audio-Visual Equipment

Tel: +48 67 348 29 31

Email: [email protected]
TDC Polska is a creative manufacturer of multimedia solutions in Europe. Their services include audio-visual systems, LED displays, and digital signage systems.
They are considered leaders in Polish technology and pioneers in the European market. Their implementation of various projects, such as LED screens, digital signage systems, LED pylons, and AV solutions, not only relies on their skills and capabilities but also considers customer suggestions and ideas.

                                                          Source: https://www.eject-tv.de/
EJECT-TV offers a wide range of technology and services, mainly in multimedia and LED display panels. Their expertise includes producing films, installing LED walls, renting cameras, and more.

                                                        Source: https://www.logando.de/
Main Product: LED Display & Event Equipment

Tel: 49 (0)3 41 946874100

Email: [email protected]
Logando is not only a professional media technology provider in Europe but also the adaptation and creation of cross-industry content. Their range of services expands from video production(classic) to 3D visualization, virtual reality & augmented applications, motion & animation, to real-time multi-touch.
9. Vision Tools Rental and Distributions GMBH

                                        Source: https://www.visiontools.de/
Main Product: Fixed/Rental LED Display

Tel: +49 (0)40-209 864-0

Email: [email protected]
Visual Tool's core competence is advertising and providing the latest high-end LED display standards in presentation and media technology.
Their portfolio includes products from long-standing brand partners like Panasonic, Sharp, Barco, and more.
Large quantities of LCD and DLP projectors, LED walls, LED displays, flat screens, and touch systems ranging from 10 cm to 260 cm are all available for rental purposes. Vision Tools only provides high-quality products exclusive for professional use.
10. Titchfield Group Ltd.

                                                   Source: http://www.titchfieldgroup.com/
The Titchfield Group is the largest provider of digital advertising equipment in the UK. They also serve as the utmost supplier of commercial rehabilitation services.
Titchfield Group's modern premises in Morecambe and Cuffley are built with the newest technology equipment. With more than 30 years of experience, they can provide management services and complete delivery, covering all processes.

                                                    Source: https://ultimapix.com/index-en.html
Ultimapix is a manufacturer of top-class LED screen displays in Switzerland and other parts of Europe. They produce and develop state-of-the-art LED screens.
They offer LED screens that are useful for entertainment, information, advertising, and interior design. Their LED display is flexible and easy to change, a vital function when installing and dismantling.       
The above 11 LED display companies are Europe's relatively high-quality companies; you can choose according to their needs.
If you: 
The pursuit of a cost-effective and high-quality LED Display.

If you don't need an LED display until 2 months later.

Need to have a long-term stable partner.
You can choose Chinese LED display manufacturers. China has always been a manufacturing country, for LED display has a vast range of products that can give you the most suitable for your products. If you would like to choose the Chinese manufacturers can click on the link below for more details.
And BIBILED is located in Shenzhen an excellent LED display manufacturing company; here are some of its cases:
If you have questions about the LED display, please consult us; We will serve you wholeheartedly!