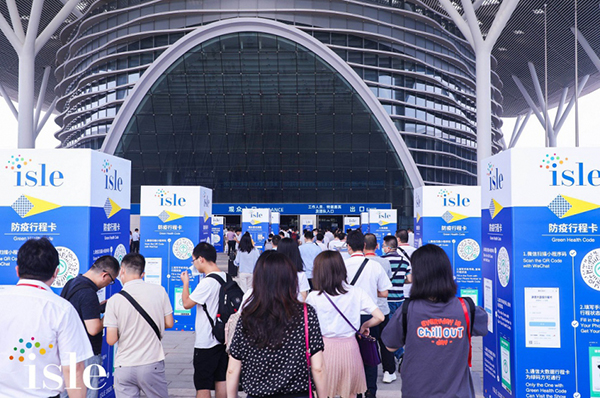 On February 22, 2021, Shenzhen Bibi LED Co., Ltd. received an official notification slip from ISLE that the ISLE 2021 exhibition, originally scheduled for March 3-6, 2021, has been postponed to May 10-13, 2021.
If you plan to attend the LED display screen exhibition, please change your work travel plans in time, so as not to affect your order process.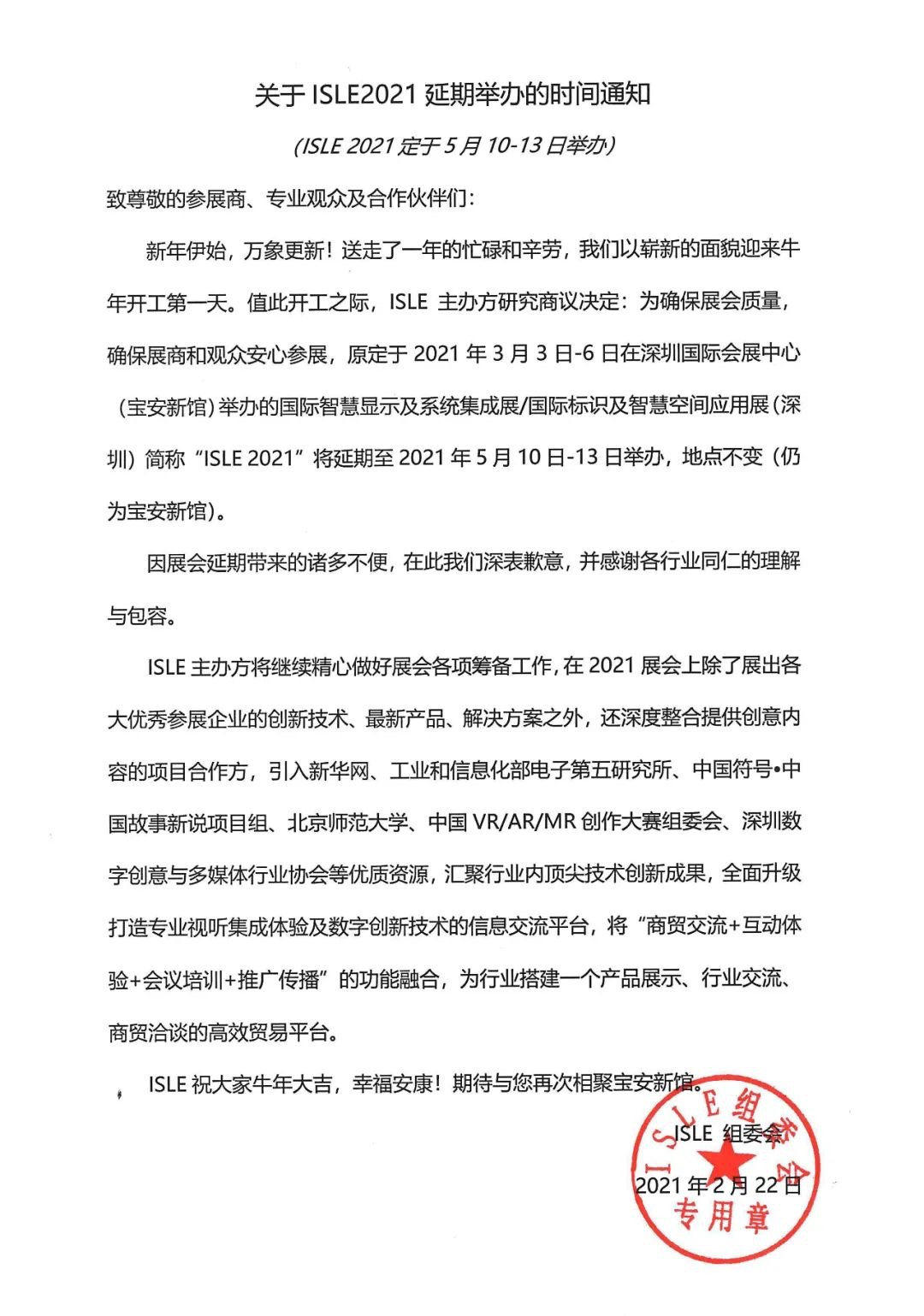 We translate the approximate original text as follows;
To our distinguished exhibitors, professional visitors, and partners:
At the beginning of the New Year, all things are new! After a year of busy and hard work, we welcome the first day of the Year of the Ox with a new look.
On this occasion, the ISLE organizers have decided that to ensure the quality of the exhibition and to reassure exhibitors and visitors.
The International Smart Display and System Integration Exhibition/International Signage and Smart Space Application Exhibition (Shenzhen), initially scheduled for March 3-6, 2021, at Shenzhen International Convention and Exhibition Center (Baoan New Hall), will be postponed, referred to as "ISLE 2021." It will be delayed to May 10-13, 2021, with the same location (still Baoan New Hall).
We apologize for the inconvenience caused by the exhibition's postponement and thank all industry colleagues for their understanding and tolerance.
ISLE organizers will continue to prepare for the exhibition carefully. In addition to exhibiting the innovative technologies, latest products and solutions of major outstanding exhibitors, ISLE 2021 will also profoundly integrate project partners providing creative content, introducing Xinhua, the Fifth Institute of Electronics of the Ministry of Industry and Information Technology, China Symbols – New Storytelling Project Group of China, Beijing Normal University, China VR/AR/ MR creation competition organizing committee, Shenzhen Digital Creative and Multimedia Industry Association and other high-quality resources, the convergence of the industry's top technological innovation, a comprehensive upgrade to create a professional audio-visual integrated experience and digital innovation technology information exchange platform, the integration of "business exchange + interactive experience + conference training + promotion and dissemination" function, for the industry to build ISLE will build an efficient trade platform for product display, industry communication and business negotiation.
ISLE wishes you all a happy and prosperous year of the Ox! We look forward to meeting you again at the new Baoan Hall.
ISLE Organizing Committee
February 22nd, 2021